Amazon Lightning Deals: What Are They and Are They Worth It?
The Amazon Lightning Deals are a favorite for bargain shoppers. These short-term promotions offer up products with huge discounts, potentially enticing consumers to pick up an item that they may otherwise skip.
While the benefits to buyers are clear, what's in it for sellers? Are Amazon Lightning Deals worth it? Can they really drive sales as effectively (or better) than other techniques like email marketing software, leveraging social media, solid listing SEO to drive sales? If you are wondering about this sales-driving tactic, here's what you need to know about Amazon Lightning Deals.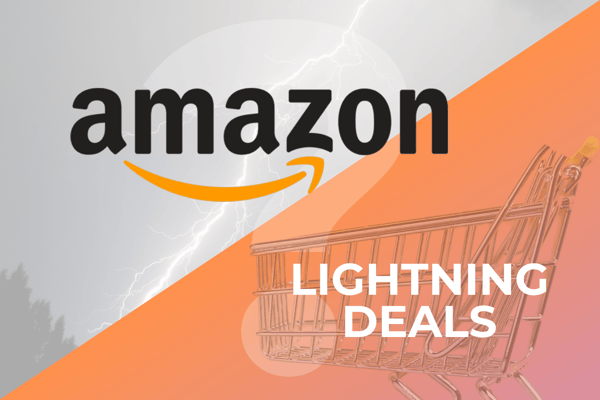 What Are Amazon Lightning Deals?
A Lightning Deal is a limited-time, limited-quantity offer that's hosted on Amazon in the Today's Deals section. Usually, this involves a product being available for a discount price for a set number of hours (less than a full day) or until the allocated stock runs out.
When a Lightning Deal begins, it's listed with a timer showing how long the product is potentially available. Buyers also see a meter that tracks the percentage of the discounted item that has been "claimed," the term used to describe the amount purchased by other shoppers.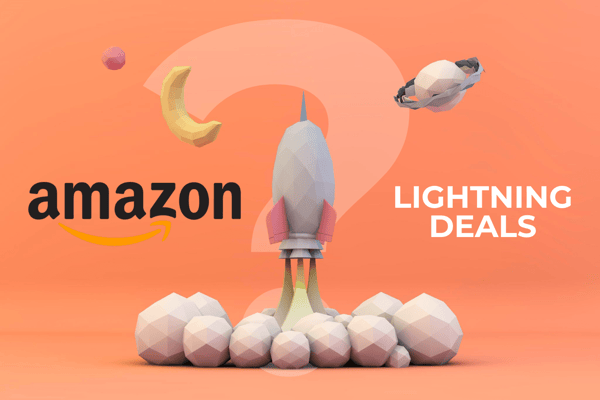 How Do You Launch Amazon Lightning Deals?
If you want to offer a Lightning Deal, you have to complete a series of steps. First, you have to have a Professional seller account with a minimum of five Seller Feedback Ratings per month. Your total score also has to be at least 3.5 stars.
The product you want to feature also has to meet specific requirements. It needs an Amazon sales history and an item rating of 3 stars or more. Additionally, it must be Prime-eligible in all regions and align with the retailer's pricing policies.
The item can't be restricted or offensive, and must be in "new condition." Customer product review and deal frequency policy compliance is also essential.
After meeting those criteria, you can log into your Seller Central account and head to the Deals menu. You'll create a new deal and select the product.
Once that's complete, you'll schedule your Amazon Lightning Deal. You can't pick the exact day and time. Instead, you choose from a list of ranges, and Amazon will handle the specifics. Each date range has a price. The standard is $150. However, during special events, like Amazon Prime Day, the cost can be much higher.
With the date range set, you'll outline the deal itself. The discount has to be at least 15 percent off, though you can go higher. You'll also need to choose how many units you're willing to sell at that price.
When the product you put up has variations, you can choose to offer some or all of the versions. You aren't required to make each one available at a discount, though you can if you wish.
Now that the final details are in place, you can review your listing. If everything is correct, submit your Amazon Lightning Deal for approval. Usually, as long as you followed the rule, you'll be approved instantaneously.
About a week before the deal goes live, you'll receive a notification from Amazon regarding when it's scheduled. You have no control over the timing. You might get lucky and get one during a peak shopping period, usually during the morning on a weekday. However, you could also end up with a less desirable slot, like the middle of the night.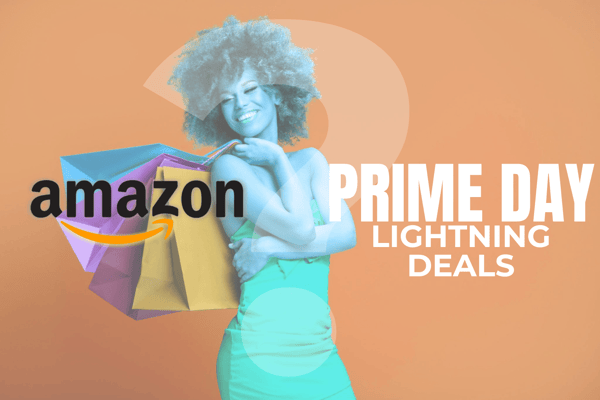 What About Amazon Prime Day Lightning Deals?
Prime Day is a major event on Amazon. Launched on July 15, 2015, marking the company's 20th year in business. It's a massive sale that the retailer uses to drive volume similar to what is experienced on Black Friday.
Additionally, the event is somewhat exclusive. Only Prime members can take part, which may sound like a drawback. But considering that there are 112 million U.S. Prime members alone, that typically isn't an issue.
Traditionally, Prime Day happens in July. However, due to COVID-19, 2020's Prime Day got pushed back to at least October.
Since the sale is such a massive draw, many Amazon sellers want to get in the game. However, you do have to plan well in advance, ensuring your listing gets approved before the big day. Typically, the submission deadline is approximately two months before Prime Day, though that can vary.
By having a Lightning Deal on Prime Day, you may catch more sales, though you could also face more competition since other sellers also want to get involved. Additionally, customers may expect bigger discounts, which may or may not work in your favor.
It's also important to note that the registration fee is substantially higher. Further, it's vital to understand that Amazon doesn't list specific pricing on its Deal Fees page. This gives the retail giant the ability to adjust the fee as it deems appropriate.
While a typical Lightning Deal listing is $150, on Prime Day, $750+ is what you should expect. If you see a fee and aren't comfortable with paying it, you can always choose to cancel the deal instead of going forward with scheduling.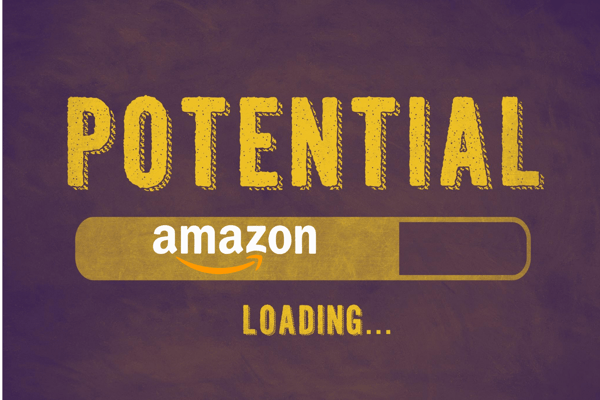 How Do You Analyze the Potential of Your Amazon Lightning Deals?
Analyzing the potential of your Amazon Lightning Deals takes some effort. There's a lot more to consider than it seems on the surface. While the potential jump in sales during the event is a clear factor, most sellers also see additional (albeit diminishing) returns beyond the day of the deal.
Luckily, by understanding how the Lightning Deal can influence sales, as well as how to determine your chances of turning a profit, you can figure it out.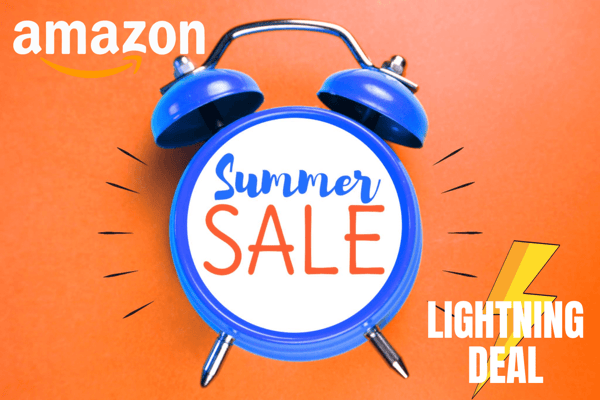 How Do Amazon Lightning Deals Influence Sales?
Generally, Lightning Deals catch the attention of budget-conscious shoppers. It can have a dramatic impact on sales numbers, as your product is being sold for a price below what is typically listed.
It's also important to note that an Amazon Lightning Deal can drive sales beyond what you make available with a discount. If your item sells out at the lower price, but you didn't commit your entire stock, buyers may choose to make a full-price purchase.
Essentially, the deal brought the item to their attention. Instead of walking away when the discount is no longer available, they decide to scoop it up because their interest was already piqued.
Now, your profit-per-sale will decline. After all, you have to offer a substantial discount to land your product in the Today's Deals or Prime Day Sale section, so you will lose some profit. But the increased visibility boosts your potential for full-price sales, which can make it worthwhile, especially if a product has been lagging a bit, and you want to generate buzz.
Many sellers experience an average daily sales boost of about 200 percent over about two weeks. However, your results can vary depending on your product niche, the timing of your Lightning Deal, and more.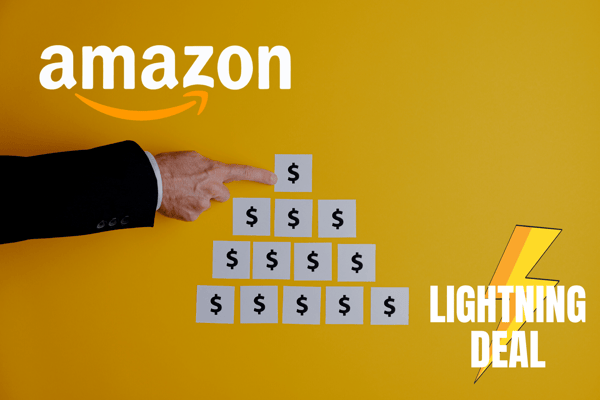 How to Determine If Amazon Lightning Deals Are Profitable
Figuring out what it takes for your deal to be profitable requires some calculations. You'll need to do the math and figure out the gross profit per unit. Usually, that's fairly simple. Subtract the Amazon fees per unit and landed cost per unit from the discounted sales price. That'll give you your gross profit per item.
Next, you'll have to figure out where your breakeven point sits by calculating the number of discounted units you need to sell to pay for launching the deal. Generally, that involves dividing the Amazon Lightning Deal listing fee (usually $150+) by the gross profit per unit. That lets you know how many items you have to sell during the sale to break even.
After that, you'll need to figure out if selling that amount is plausible. Take the number of items you need to sell and divide that by your anticipated percentage sales bump.
For example, if the average bump of 200 percent seems reasonable, and your breakeven is 20 units you'd have an equation like: 20 / 200 % = 10
Now compare that number to your current average number of units sold per day. If you typically sell more than that amount – in the example case, 10 – then the deal is likely worthwhile. If you usually sell that exact number per day, then you have a good chance of at least breaking even. However, if that number is more than your typical daily sales, you have a higher chance of losing money on the sale because of the Lightning Deal fees.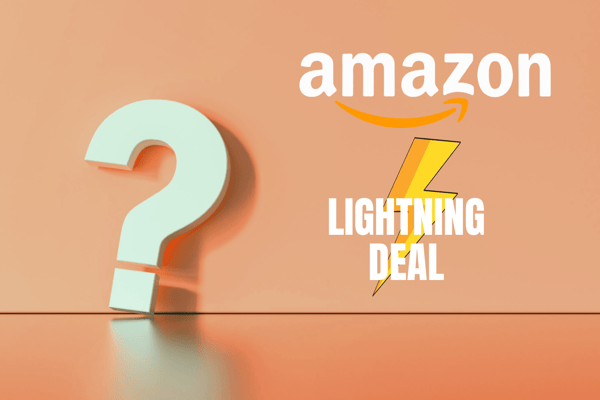 Should You Use Amazon Lightning Deals?
Amazon Lightning Deals can drive sales. Additionally, they can be powerful tools for liquidating excess inventory, enhancing product visibility, garnering more reviews, and increasing word of mouth.
However, they can be expensive. There is a chance you'll lose money if your margins are low, and your breakeven point requires a large number of sales that exceeds your typical daily averages. Plus, you don't get a say in when your deal goes live, and there's always a chance that you won't get a great time slot.
Ultimately, Amazon Lightning Deals can be a worthwhile tool, but only when used wisely. If you want to get traction with a newer item or move inventory fast, it could be a sound option. You can even use the discounts as loss leaders, focusing more on driving brand awareness that generating large, immediate profits.