Fulfillment Center (3PL) vs. Warehouse: What's Better - Updated 2023
Typical Services of a Fulfillment Company
We've explored fulfillment companies and how they fit into eCommerce businesses. However, you'll appreciate them better when you understand their value added services. These services include the following:
Picking and Packaging
This service is the most basic and the core of fulfillment operations. The fulfillment company fulfills customer orders by packing the products and sending them out. Even so, the 3PL fulfillment company will manage multiple orders from the same region.
The picker will retrieve the items from the shelves, often for customers in the same location. Then, package them and send them out via its delivery services. The third party logistics will get the products to your customers.
UPS, FedEx, and USPS are popular shipping carriers that handle delivery after packaging. Some run daily, making outsourcing fulfillment a prudent approach for cost savings.
Freighting
The international shipping industry is a significant player in the supply chain network, with projections to reach $15.8 billion in 2028. Some fulfillment centers double as freight companies. They provide less-than-truckload (LTL) freight forwarding for large B2B orders or wholesale supplies.
This service is also helpful in handling large products like furniture, cars, bikes, etc. It is viable for eCommerce brands with high customer orders.
Assembly
Shipping costs may increase when you want to ship fully assembled products with your orders. The best approach is to break down the products and provide assembly services when they are closer to the customer. Fortunately, some 3PL fulfillment providers offer kitting and custom packaging services.
This service can provide customizations for your customers.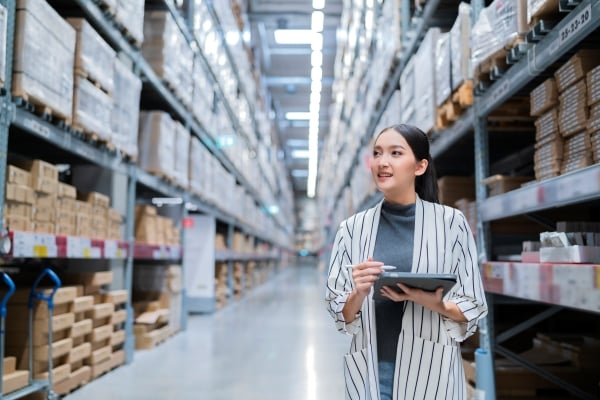 Inventory management
Receiving orders for non-available stocks is a nightmare for eCommerce businesses. Efficient inventory management eliminates this bottleneck, allowing you to provide reliable order fulfillment.
Cross-docking
A limited stock shouldn't stop you from receiving orders, provided it doesn't tamper with your estimated delivery time. Some order fulfillment companies offer cross-docking services for back-ordered products.
It's a delicate situation, meaning that not all order fulfillment centers have the operational expertise to handle back orders. Notwithstanding, outsourcing fulfillment for these orders will do your eCommerce business good.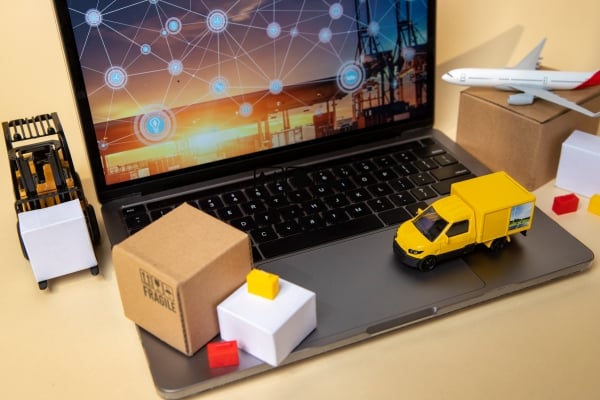 The Key is in the Supply Chain
We've seen the benefits of using a warehouse and opting for a fulfillment service center. It is much easier to decide between the two when you approach the decision from the supply chain angle. On that account, you cannot pick one and discard the other.
A warehouse space brings a needed service to your supply chain. We know that warehouse and fulfillment companies come in during the purchasing and distribution phase of the chain.
With that in mind, here are the considerations on when to pick a warehouse over a fulfillment service provider.
Long-term storage
Whether you are crafting your online store as a brick-and-mortar retailer or running full eCommerce, storage is essential. However, you'll need different storage solutions during service delivery. Long-term packing is something you cannot escape if your stock is seasonal.
Fulfillment companies charge higher fees for long-term storage. Hence, it is more cost-effective to rent a warehouse space if you won't sell the stock anytime soon. That takes the load off your shoulders until the orders start rolling in.
On the other hand, storing inventory with fulfillment companies is better if orders are still coming in. Third-party logistics is ideal for meeting the fast-paced nature of rising customer demand.
Distribution
Distribution is a crucial phase in the supply chain, which says a lot about your service. One advantage leading eCommerce platforms have is fast delivery speed. They quickly get their store inventory to the end-users (e.g., Amazon Prime and same-day fulfillment).
Partnering with fulfillment providers when your store inventory is the closest to customers is the right pick. Their quick-witted approach will boost customer satisfaction for your eCommerce business.
On the other end of the spectrum, warehouse space is best if you want to distribute a large shipment to different locations. Processing international shipping from a warehouse is more manageable than from a 3PL fulfillment provider. Also, inventory management will be smoother.
International shipping costs are higher in a fulfillment company than in warehouse management. That is why eCommerce companies opt for warehouses at the initial distribution stage and pick fulfillment companies when they are closer to the customers. You can call it the business-to-consumer stage.
Distribution Centers
These centers play a vital role in the supply chain, especially when dealing with high customer demands. They provide temporary storage for the products just before they get to the final consumers. Some refer to them as waystations.
This eCommerce store acts as temporary inventory storage. Products don't stay as long as they would in a simple warehouse space or with an order fulfillment company. Instead, the storage makes it easy for retailers to access the products.
Excess inventory is often returned to larger storage facilities. Nevertheless, they are essential to the fulfillment process.
Reverse Logistics - A Special Case for Order Fulfillment Services
Which, between warehouses and fulfillment centers, provides quick logistics? The latter has the resources for faster movement with shipping carriers. On the other hand, warehouses manage bulk orders and have fewer ship orders.
Reverse logistics is part of returns management, where customers return products to eCommerce retailers or businesses. There are many reasons for returns, including:
Defective product

Wrong product

Wrong specifications

Used products
You can set your return policy to have products shipped to you or liquidation centers. Once returned, you can do the following:
Exchange the goods

Resell the returned products

Repair

Recycle and dispose

Replace

The whole process can become complex in an instant. Hence, using order fulfillment services that support returns saves you time. You won't have that speed with warehouses.
The Hybrid Approach
We'll end this article by looking at the hybrid approach, which combines warehouses with order fulfillment services. It brings the best of both worlds to eCommerce businesses. Hence, you don't need to pick one over the other.
B2B warehouses no longer sit dockside for bulk and international ship orders. Instead, they have incorporated direct-to-customer shipping from online sellers. A fulfillment center operates similarly.
With 76% of US adults adopting online shopping and the rest of the world following suit, the hybrid warehouse fits in even more. Here are the benefits of using this approach:
Wider customer reach

More profit from more sales

Quicker order fulfillment

Expand the fulfillment center network
The advantages are as clear as crystal, but this approach has a new challenge. Inventory management is needed for international fulfillment via shipping carriers and local distribution. Furthermore, you'll have new labor challenges.
The hybrid approach requires a larger workforce than you would need if you opt for a warehouse or 3PL. You'll have higher fulfillment costs. Still, it cuts away the losses from not reaching enough customers.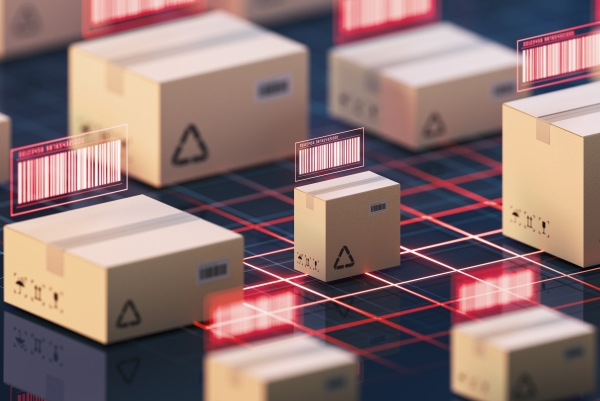 Final Thoughts
Ecommerce businesses require a different approach to selling their products online. In most cases, they ship the products to the end user. That is unlike physical stores, where people walk in to make purchases.
The journey from the eCommerce store to the customers requires strategic planning on product handling and inventory management. You'll need a warehouse to process bulk and seasonal orders. On the other hand, getting a fulfillment partner eases the burden of quick product delivery.