Bullhorn vs. iCIMS, Which ATS Is Better for Staffing Agencies (Updated 2020)
Recruitment firms need a strong system in place to organize candidate and client data. That's why choosing the best ATS for staffing agencies to implement is so critical. It ensures that all of the energy you direct to your staffing industry marketing efforts and creative recruitment approaches is worthwhile.
Often, when you need to narrow your choices down to a single ATS, a direct comparison is one of the simplest approaches. We've already examined the Bullhorn vs. Zoho Recruit debate. This time, we are turning our attention to Bullhorn vs. iCIMS. If you're trying to figure out how comes out ahead, Bullhorn or iCIMS, here's what you need to know.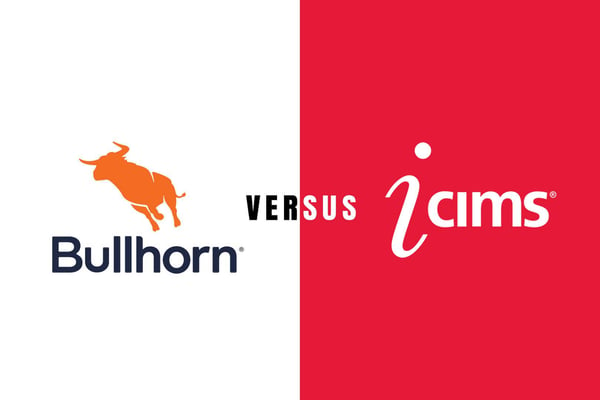 Bullhorn vs. iCIMS: A Point-by-Point Comparison
Feature Sets
When it comes to Bullhorn vs. iCIMS, you can't figure out who wins without taking a close look at each solution's feature sets. It's an overview of the system's capabilities, which could make it the most important factor in your decision, particularly if you want to secure a competitive edge.
Now, making a direct comparison is a bit complex. Bullhorn offers several service tiers, with higher cost options coming with more features. iCIMS goes another route, opting for a solution suites approach that separates features among several products.
For staffing firms, Bullhorn's Corporate tier is likely the strongest fit. At that level, you'll find:
Job Publishing
Candidate Sourcing
Candidate Management
Contract Management
Client Management
Inbox Productivity Tools
Email Integrations
SMS Texting
Career Portal
Resume Parsing
LinkedIn Integration
Reporting
API Access
Custom Workflows
NPS Survey Tool
Salesforce Compatibility
If you're looking for pipeline management, relationship intelligence, lead tracking, and beyond-the-basics reporting, you have to go up to the Enterprise tier. Depending on your precise needs, the size of your recruitment agency, and your overall budget, it could be worth considering.
iCIMS divides its offerings among three suites, each featuring different solutions. Regretfully, the recruitment marketing and ATS features are not in the same suite, meaning many staffing agencies would have to consider using at least two-out-of-three to get what they may find to be a comprehensive solution.
With the iCIMS Recruitment Marketing suite, you get tools for:
Talent sourcing
Candidate engagement
Text-based recruiting
Virtual career fair management
Live hiring event management
AI-assisted candidate matching
Career site creation and management
If you tack on the iCIMS Hiring suite, you'll also gain access to tools for:
Job post optimization
Automated social recruiting
Automated job posting
Text-based recruiting
Applicant tracking
Workflow management
Calendar integration for scheduling
Performance analytics
Offer letter creation with e-signature integration
Automated job offer management
There are additional features in the iCIMS suites, though they may be less relevant to staffing agencies. It's also important to note that some recruitment firms may only need features from one suite. There are some cross-over capabilities, which may mean some staffing agencies only need one. However, many will find that two are necessary to cover their full requirements.
In the Bullhorn vs. iCIMS debate, neither specifically comes out ahead in the features department. For example, Bullhorn supports a lot of integrations, which is a bonus. But iCIMS job post optimization is unique and may make it easier to stand out on top job boards or to achieve your job board advertising goals.
However, they each offer something a bit different. Whether one outshines the other largely depends on your staffing agency's specific needs.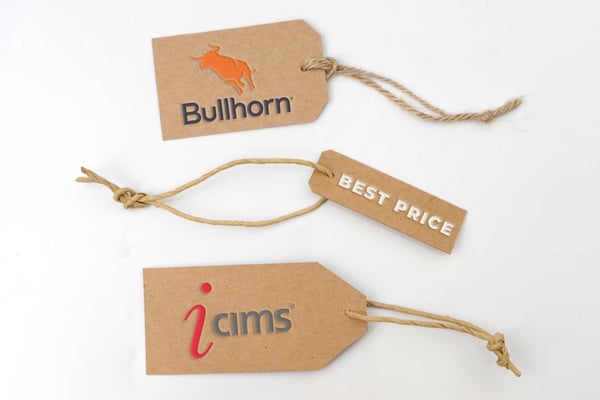 Pricing
Both Bullhorn and iCIMS are a bit hush-hush about their pricing. Bullhorn does have a pricing page, but it lacks hard figures. Instead, if you want a quote, you have to choose a service tier and request one.
A third-party did provide anecdotal evidence saying that Bullhorn starts at $99/user/month. However, it isn't clear if that's accurate. Some reviews of the service include statements from companies that said, once they chose all of the features they would need, Bullhorn became a budget-buster for them. It's important to note that whether a cost is affordable is often subjective, so it's best to take those reviews with a grain of salt.
For iCIMS, there doesn't even appear to be a pricing page. In fact, the site essentially forces you to request a demo if you want to get in contact with an employee. While you, of course, don't actually have to start with a demo as, once you get a return call or email, you could ask questions first. However, some may find this approach frustrating.
Some third-parties list a variety of price points for iCIMS, including a $299 base fee/month along with an additional $89/user/month charge. However, it isn't clear which suites are included, and the figures may ultimately be inaccurate.
Since details about pricing are ambiguous, at best, and appear to vary significantly based on each recruitment firm's needs, there is no clear winner in this Bullhorn vs. iCIMS category. If the anecdotal information is correct, they seem comparable. However, an accurate comparison requires a quote from each company, which will vary from one staffing agency to the next.
Platform Options
When it comes to platform options, Bullhorn and iCIMS are essentially neck-and-neck. Both solutions are cloud-based, which is an approach many recruitment firms prefer. It's less expensive than an on-premise solution, particularly when you factor in maintenance, servers, and similar costs.
You can also gain access to a mobile app with Bullhorn and iCIMS. That allows you to work while on-the-go directly from your iOS or Android device.
By and large, both companies bring the same platform options to the table. As a result, in the Bullhorn vs. iCIMS battle, this factor is a wash.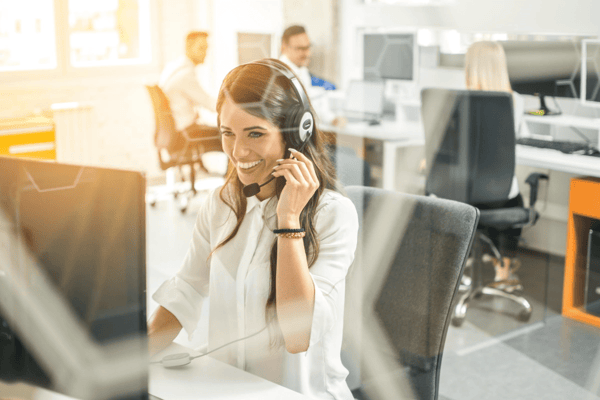 Support
Knowing that, if you run into trouble, you can reach out to your ATS provider for help is often a critical decision-making factor. That makes the support options an important part of the Bullhorn vs. iCIMS debate.
Bullhorn has a comprehensive support page, giving you quick access to how-tos that address a range of common questions. You can also reach out via email or over the phone. Bullhorn has a reputation for being responsive, and support personnel are potentially available 24/7, which isn't something you'll find everywhere.
iCIMS does pretty well in the support department, too. The online knowledge library, quick guides, community discussions, and other segments of their iCARE experience can all help you get answers to a variety of questions. If you need assistance from iCIMS directly, they are available essentially 24/5. You can reach out any time between 9:00 pm Sunday and 9:00 pm Friday, local time, aside from holidays.
For most staffing agencies, the 24/5 approach would be sufficient. However, if your recruitment firm is active seven days a week, Bullhorn might come out slightly ahead in this area.
Setup and Training
Setting up an ATS isn't always easy. While many ATS for staffing agencies providers will help you through the process, some offer more comprehensive support than others.
With Bullhorn, their Implementation Services are included in your service cost. That means you won't pay extra for help transitioning to the solution, which could streamline the process or, at least, make it less stressful.
iCIMS has a similar Implementation Services arrangement. They aim to help you hit the ground running, all while allowing you to reduce the time it takes to transition substantially.
In the end, both of these companies make similar levels of assistance available. Most staffing agencies would likely be pleased with either company, at least in this regard.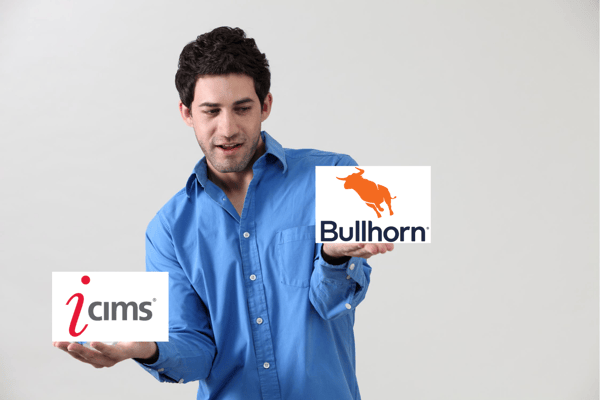 Bullhorn vs. iCIMS: Which One Is Right for You?
Ultimately, when it comes to Bullhorn vs. iCIMS, there isn't a clear winner. Either solution could be ideal for your staffing agency, depending on your unique needs.
The biggest factor may come down to price. Both of these companies only offer custom quotes, so it isn't clear if one is more cost-effective than the other until you reach out directly.
Review the full feature lists and determine which service level or software suite would best align with your needs. Then, consider reaching out for free demos and quotes, as that may be the only way for you to gather critical pricing information and truly determine if one is right for you.