The Difference Between Amazon's Sponsored Products, Brands, & Display Ads - Updated 2023
Updated May 1, 2023
Amazon Sponsored Brand Video
We know how engaging videos can be, with Forbes reporting that social videos have 1,200% more shares than other ad formats. That is a startling statistic you should consider if you opt for Sponsored Brands ads. Thankfully, Amazon adds videos to its Sponsored Brands ads, giving sellers more reach in an ad campaign.
The Amazon Sponsored Brands Video ads lead back to the product description page. That immediately presents customers with more information (the product details page). Ultimately, you have a higher chance of grabbing a sale.
You can implement this sponsored brand ad in your product listings, depending on your budget. However, you must be a brand-registered seller to use it in your advertising campaign. It still works with Amazon PPC advertising.
Another criterion you must fulfill is keeping your videos within 30 seconds. You should also optimize them for mobile users. Getting a marketing agency to coordinate your efforts and ensure efficient visuals and content for the Amazon-sponsored brand ads is easier.
Amazon has over 150,000 sellers on its platform. Video-sponsored brand ads are one way to get ahead of the majority.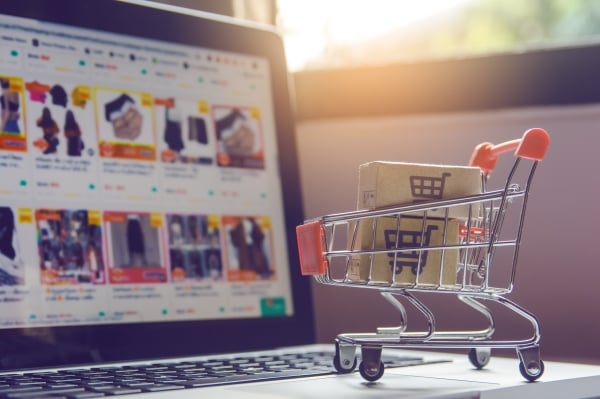 Other Amazon Ads
Amazon-sponsored display ads, with their product and brand counterparts, are excellent for an advertising campaign. With the relevant keywords and the right product targeting approach, they can generate leads and bring in potential customers. However, Amazon offers other advertising solutions to increase brand awareness and generate sales.
They include the following:
Amazon Storefronts
Having a storefront does not mean ignoring sponsored ads. Contrarily, they can be effective in your advertising strategy.
Amazon Storefronts, or Amazon Stores, is the perfect space to consolidate your product detail pages. This landing page brings your products together in one place and works whether they are in the same category. It goes beyond PPC campaigns (sponsored product ads and the like) to introduce potential customers to your brand.
While your brand logo sits conspicuously on the storefront, customers can better understand your brand story. That includes your identity and your business goals. You can hire a content marketing agency to create good copy for the storefront.
On your end, you can view sales, product detail page visits, traffic, etc. This approach is good, but you'll need help from product display ads, Sponsored Brands ads, etc., to edge out other Amazon sellers.
Lightning Deals
These deals run as promotions on the platform and have visibility like Amazon sponsored display ads. Prime Day is the primary focus of these deals, but they also run all year round. Hence, you can leverage them to reach relevant audiences.
Select the products and set aside a budget. You can kick off sales for them without keyword targeting or other Amazon ads.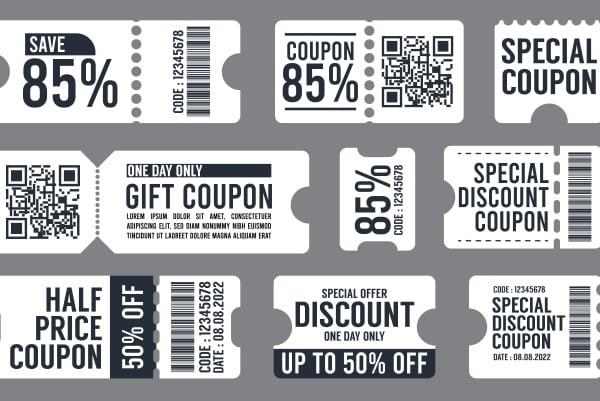 Coupons
Adding coupons to your products can also increase visibility. It also helps with conversions for your eCommerce business, even though it is two-sided. We advise you to try different percentages to see which ones work better.
Monitor the data frequently because coupons can quickly become expensive. You can use a campaign manager to do that.
Tips on Optimizing Your Ads
Here are some tips to help you appear effectively on the search results page and attract relevant audiences:
Create campaign goals

: It is easy to get lost in the different ad formats if you don't create campaign goals. These key points will guide you and help you decide whether you need Amazon display ads or the product and display versions.

Use sponsored product ads for single products

: Going for a sponsored display campaign will be counterintuitive if you want to promote a single product on Amazon. The latter is ideal if you want to reach audiences on other platforms. Also, it works better for complementary products.

Categorize your ad campaigns: You can create sponsored display ads for different products, especially if you add social commerce to your campaign. Different Sponsored Products ads reach other customers. Then, you can put them in one ad group for easy management.

Use multiple keywords: Ad placements for search results can be daunting. Hence, it is prudent to use various keywords. Cover the keywords potential customers would use when searching for your product.

Use the proper ad format: Know when to use sponsored display advertising and other formats on Amazon. Sponsored display ads differ from brand and product ads. Each has ideal conditions that work best.