Fulfillment Center (3PL) vs. Warehouse: What's Better for E-commerce?
Fulfillment center vs. warehouse: it's a common debate for e-commerce businesses. After all, finding the right kind of partner to hold your inventory directly impacts the success of your company. It alters your supply chain, affects your costs, and much, much more.
However, many e-commerce businesses struggle with deciding a winner in the warehouse vs. fulfillment center battle. Luckily, it's possible to choose a path that will help your company thrive. If you don't know where to begin, here's what you need to know.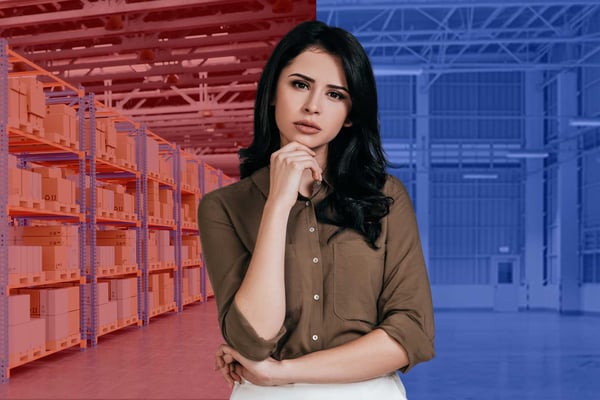 Fulfillment Center vs. Warehouse: Why Does It Matter?
While many people use the terms "fulfillment center" and "warehouse" interchangeably in reference to e-commerce, the two can be incredibly different. Sure, each involves massive buildings filled with items or materials, which can include products being sold through online stores. However, that's the bulk of what these two kinds of entities have in common.
E-commerce businesses need to understand the nuances of what each brings to the table. That way, they can find an answer to the fulfillment center vs. warehouse debate that is based on their needs, preferences, inventory management approach, budget, and more.
If you simply default to a provider, assuming that both options are the same, you could quickly find yourself dealing with a nightmare if you accidentally choose wrong. The issue may end up being logistical, or it could be financial. However, in either case, it can spell trouble for your business.
That's why knowing the difference is so important. With that in mind - to help you navigate the warehouse vs. fulfillment center question - here's a look at what each option is and how it could benefit your e-commerce business.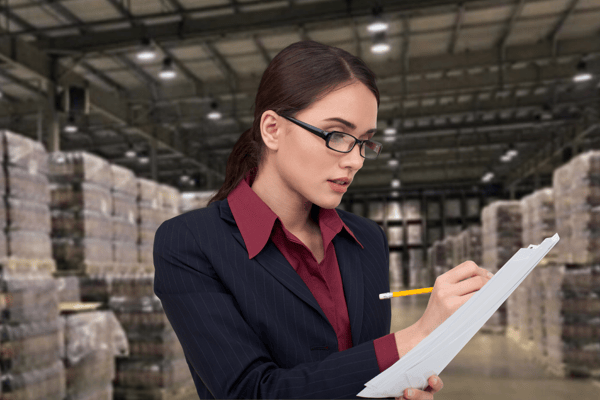 Warehouses: What They Are and What They Offer Your E-commerce Business
With a warehouse, you get a long-term storage solution for the products you may want to sell. Often, the buildings are incredibly large and may hold items from a variety of companies, including other e-commerce businesses.
It's a substitute for having to keep your products in your own home or on your property. Plus, it may make purchasing your own long-term storage building unnecessary. A warehouse can essentially give you a place to let your excess inventory rest, something that can be beneficial if part of your inventory is seasonal.
However, warehouses can also play a role in your supply chain, serving as points for B2B, wholesale, or bulk order transactions. The warehouse can assist with bundling up sizeable orders that are headed to another business, as well as coordinating that shipment.
Since warehouses focus more on larger orders, they don't tend to arrange shipments as quickly. Usually, since the order sizes are substantial, making them more like freight, shipments need to be scheduled well in advance.
Additionally, some try to secure enough outgoing shipments to justify a pickup. This can create delays, depending on the amount of traffic the warehouse experiences.
The Benefits of Warehouses
Cost-effective storage

Can hold items long-term

Supports B2B and bulk orders
The Drawbacks of Warehouses
Outgoing shipments can be delayed

Usually doesn't offer direct-to-consumer service
Fulfillment Centers: What They Are and What They Bring to the Table
Also known as third-party logistics (3PL) providers, fulfillment centers can store an e-commerce business's products. The provider operates one (or more) large storage buildings, and e-commerce sellers can lease out space to keep their items secure and together, just like with a warehouse. However, fulfillment centers also do more.
With a fulfillment center, the provider will handle customer orders for e-commerce retailers. This includes picking, packing, and shipping products to the consumer who made the purchase. At times, a fulfillment center will even handle some kitting and assembly, ensuring that pieces of a set that arrive from different places are brought together as necessary the right way.
The fulfillment center approach is incredibly popular due to the rise of dropshipping. It allows a dropshipper to incorporate additional ease into their operation. However, it can also work for companies that produce their own products to sell. They simply send their items to the 3PL provider in bulk, leaving the rest of the process in the center's hands.
Plus, it gives you a chance to boost the customer experience. By 2021, more than 2.14 billion people are expected to shop online. If you want to keep consumers coming back to you, then you need to make sure your order fulfillment is a streamlined, top-notch experience. After all, thanks to Amazon Prime, Walmart, Target, and other retailer fast shipping promises, a streamlined experience is essentially a must-offer.
Typically, a fulfillment center can also handle B2B and bulk orders, too. In many ways, it's a one-stop option for getting products out of storage and into the hands of a person or company that wants them.
At times, fulfillment centers may also make more shipping options available to consumers. While some 3PL providers focus on a single carrier, many use several. As a result, they may be equipped to offer same- or next-day options to shoppers, or may be better able to handle international orders.
One of the most widely known examples of a fulfillment center is Amazon's FBA program, where Amazon employees take care of getting purchased items to shoppers. However, it's technically only one of many such programs.
It is important to note that fulfillment centers can support longer-term storage, but that isn't their priority. Instead, they'd rather see inventory turnover quickly.
Items that fail to sell can be viewed as a cumbersome liability, so many 3PL providers charge higher fees when product sits too long. In some cases, those costs can be high enough to make liquidating your inventory look like a more attractive option than paying the long-term storage fees.
The Benefits of Fulfillment Centers
Handles storage needs

Outsources order fulfillment

Streamlines the customer experience

End-to-end solution

Faster outgoing shipments

Easier inventory management

Offers kitting and assembling

Allows for big picture thinking
The Drawbacks of Fulfillment Centers
Is usually more expensive than a warehouse

Stagnate items may lead to higher storage costs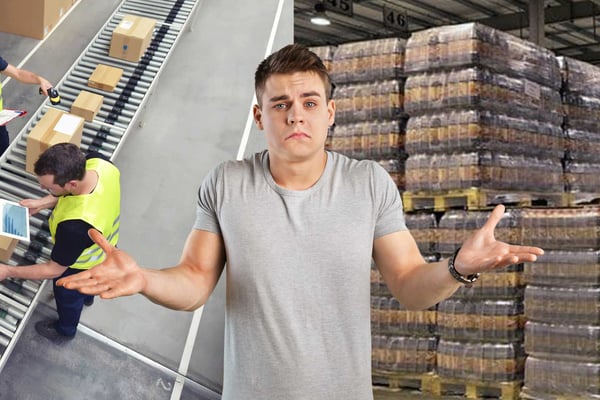 Fulfillment Center vs. Warehouse: What's Better for Your E-commerce Business?
When it comes to the fulfillment center vs. warehouse debate, which one is best for your e-commerce business depends on your needs and preferences. If you are simply looking for a long-term storage option and may need to support some B2B, wholesale, or bulk sales, then a warehouse may be the better bet.
While product won't move in or out as quickly, warehouses are significantly more cost-effective. Plus, most don't mind if your inventory lingers, so you don't have to worry about storage cost increases if your product hangs out for a while.
However, if you're looking to an end-to-end solution that solves your storage issue and can make getting products to customers easier, a fulfillment center is likely the way to go. You can keep your items on their site and get peace of mind knowing that they'll handle everything when customers place orders.
With a fulfillment center, you can focus on other critical areas of your business. That alone can make the higher costs more while, particularly if you can use the time you gain to generate more interest in what you're selling.
Just keep in mind that the longer your product sits, the more likely you'll get hit with a long-term storage penalty. If you have items that aren't selling, you may either want to liquidate.
Alternatively, if demand is slow now but will later rise – as can happen with seasonal items – move them to a warehouse until shoppers are interested again. That way, you can keep costs low and, when the time is right, arrange for your products to make their way back to the fulfillment center.
After all, nothing says that you can't use fulfillment centers and warehouses to manage your inventory. Each one has unique strengths, so if it makes sense to use both routes, that could be a path worth taking.