10 Things to Consider When Hiring an E-commerce Marketing Agency
Choosing to work with an agency is a big stepping stone for any eCommerce business.
Hiring an agency is a large investment and a long-term commitment, so it's natural if you are contemplating the idea with a little trepidation.
They are so many eCommerce agencies to choose from, each as impressive as the other, each promising to help you grow your company and help you turn your eCommerce business into the perfect success story.
With all those promises on offer, how can you possibly pick the best agency for your business?
Well, there is a simple and stress-free way to find the right agency, and it's all about knowing what to prioritize. Here are the ten things you must consider before deciding on an eCommerce marketing agency.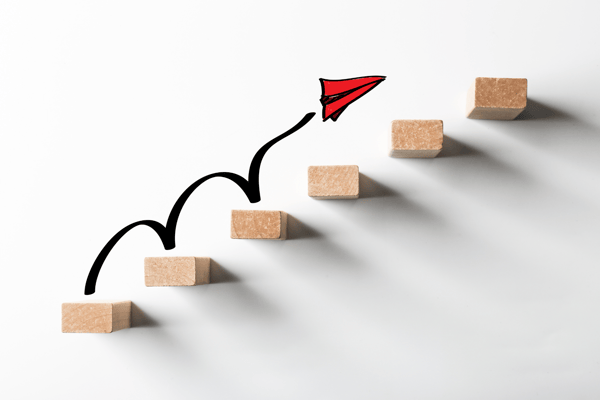 1. What Stage of Growth Is Your Business In?
Most eCommerce businesses fall into one ofMost eCommerce businesses fall into one of three stages of growth:
Startup or Early Stage
When you are just starting, your priority is creating a strong brand and a functional store. You'll be looking to use marketing tools and strategies that will help drive traffic to your store.
Established but Plateauing
If you have an established business, you'll want to focus on improving conversions from the traffic you already receive. You will need marketing tools and campaigns that attract a broader audience.
Expansion
If you are looking to expand your store, you might need to create a more feature-rich eCommerce website that will help you compete against more famous brands.
At this stage, you could also be thinking about adding other features to support your expansion, such as different language and currency options.
When hiring an agency, ask what their experience is with other eCommerce businesses in the same growth phase as yours. All companies have different priorities, so work with an agency that understands how to align with yours.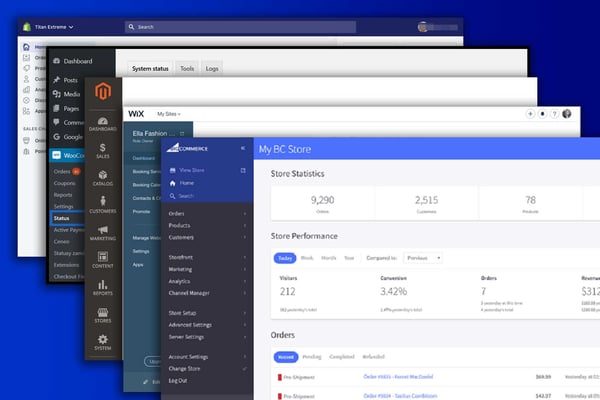 2. Your Platform
What eCommerce platform your website runs on is an important aspect to keep in mind when choosing an eCommerce agency. Here are the most well-known eCommerce platforms on the market currently:
Shopify
WooCommerce
Magento
Wix
BigCommerce
If your eCommerce platform is a bespoke build, look for an agency with the right technical skills in that programming language, plus experience in similar eCommerce websites.
If you want to know how to choose an eCommerce marketing agency, see if they are an accredited eCommerce partner with your preferred platform.
You could also look at whether they have accreditations for marketing tools and apps that your business uses on your website, for example, Google or Privy.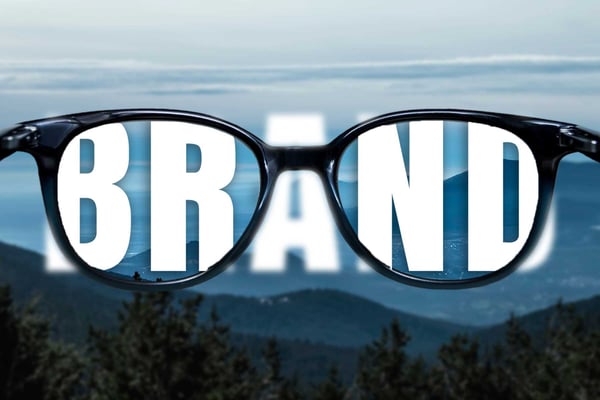 3. What Is the Vision for Your Brand?
By 2020, there were over 20 million eCommerce websites globally. And that number is growing by the day as advances in technology break down the barriers to launching a new online store.
With so much competition, how can you ensure your website stands out?
The answer is to focus on creating a stunning brand.
Building the right brand means having a detailed understanding of your audience. When they land on your website, your brand should immediately connect with them on a deep and emotional level.
A great brand has a voice and a personality. It should align with the type of customer you want to attract to your store. If you get branding right, you'll earn customer loyalty, whatever new competition launches in the market.
Focus on finding an eCommerce agency that understands the importance of the right brand. Check that they can work with your business to create a vision that reflects what you need and what your target customers want to see.
4. What Are Your Medium and Long-Term Business Priorities?
Before choosing an eCommerce agency, spend time looking at your business strategy. Gain clarity on your priorities for the immediate and long term direction of your business.
Many eCommerce agencies are multi-service, which means they specialize in several different areas such as marketing, SEO, or branding.
What you want for your eCommerce website comes from translating your broader business strategy into discrete business goals. Those goals will help you understand what services you need from an outside agency.
For example, maybe your goal for the next 12 months is to double your email list. You might want to focus on an agency that offers support for list building, such as experience in implementing list-building apps.
Conversely, if you have a marketing strategy that incorporates marketing promotions on social media, perhaps find an agency that can help you with that challenge.
An agency with the services and expertise your business needs to grow will help you create the technology and the marketing to meet your business targets now and in the future.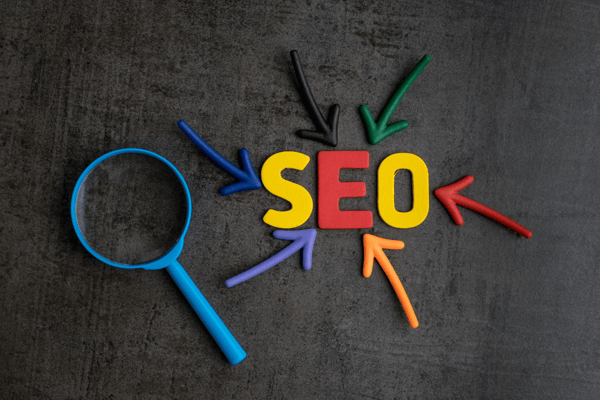 5. SEO Expertise
No marketing channel can beat google when it comes to converting traffic into sales.
Recent studies have shown that SEO referrals accounted for 65% of eCommerce traffic in 2019, and 33% of all traffic came from organic search results. What's more, conversion rates for this type of traffic was 14.6%.
In other words, no eCommerce business can ignore SEO. Not if you want to grow your business in 2021 and beyond.
Think about the importance of an eCommerce marketing agency with expertise in SEO before selecting the right support for your business:
Google Partners
Google has a partnership program. These are companies certified by Google for their expertise in the platform. Look out for the certification badge on the agency's website.
Proven Results
Look for the results the agency has already delivered for other eCommerce businesses. Proven results are more reliable SEO performance indicators than guarantees in SEO ranking or traffic on offer.
SEO approach
You want to look for an agency with a genuine long-term link building strategy and not one that promises immediate or short-term results for your online store.
6. Your Industry and Niche
Are you operating in a small eCommerce niche, or are you fighting hard in a fierce eCommerce industry against some tough competition?
How you answer this question will shape what you should look for in an eCommerce agency.
A small niche needs a different approach to branding and marketing than a business in a high-competition industry.
A useful example of this is your SEO approach.
With a small niche, it might be easy to rank for your chosen long-tail keywords. You can use that approach to generate regular organic traffic to your eCommerce website.
If you are in a competitive market, such as cosmetics, you will need a different approach. One that will help you stand out from the many other businesses operating in this field.
That requires an agency with experience in supporting companies like your own. Good branding, the latest technology, and innovative online marketing can help you get ahead.
The right agency can advise you on how your eCommerce platform can help your business gain a competitive advantage.
For example, if you are in cosmetics, influencer marketing in conjunction with platforms such as Instagram and Tiktok is highly effective.
That means building a website that isn't just about product and pricing. Instead, it might also prominently feature high-profile influencers.
Understanding this is essential to designing a website that supports your marketing.
7. New Trends
eCommerce often follows trends. That is true for niches, technology, and marketing approach.
If your eCommerce business follows a current eCommerce trend, make sure you pick an agency with the know-how to support you.
Here are a few trends to look out for in 2021: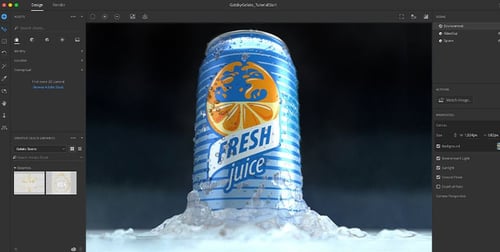 3D Images
As technology improves, customers have raised their expectations when it comes to shopping online. For high-value purchases such as furniture, customers want to see more than just a website image.
Smart eCommerce businesses are jumping ahead of the competition by offering advanced technology such as 3D imagery.
Before choosing an eCommerce agency, make sure you speak to them about what technology will help you push ahead of your competition.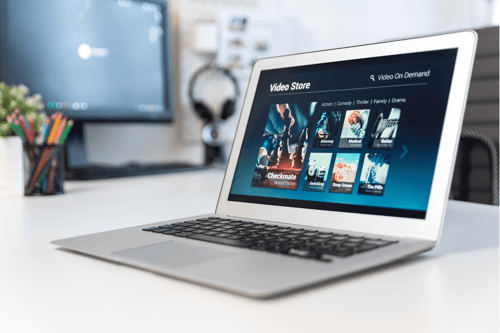 The Subscription Model
Different eCommerce models require different user journeys when it comes to building your website.
One of the most popular types of eCommerce models at the moment is the subscription. Early innovators such as the Dollar Shave Club exemplified that.
If you are in the early stages of your business, think about the different types of eCommerce models you could operate, and speak to an agency for their guidance and expertise.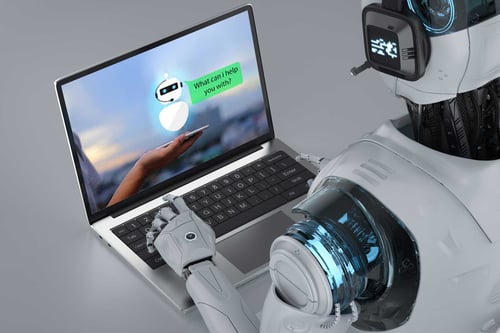 Customer Service Bots
As online shopping grows in popularity, companies are attempting to replace some of the experiences people get when shopping in a brick-and-mortar store.
One way many companies are trying to get ahead is through having fantastic customer service.
Advances in AI have allowed businesses to adopt excellent chatbots for their websites. That is something you might want to consider, especially if you are in a highly competitive industry.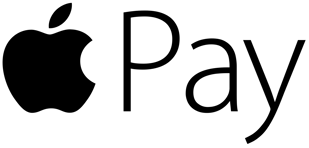 ApplePay
If you haven't heard of the term frictionless pay, chances are you'll come across it soon in your eCommerce business.
Payment technology is getting better, and customers want that smooth (frictionless) experience when paying. That means they don't have to do the cumbersome tasks of entering credit card information or address details.
ApplePay is an example of the payment options you can add to your online store to give your customers a better checkout experience.
When searching for the best agency for eCommerce marketing, talk to your prospective agency about what types of payment setups they can recommend for your eCommerce website.
Single-Product Stores
You may have spotted a trend for single-product stores.
This trend is the natural result of online eCommerce becoming more global. It is easier than ever before to create a niche business with one product and market to the whole world.
If you are a single-product store or want to move your eCommerce business in this direction, look for an agency with experience in similar types of websites.
8. Price-Driven Versus Luxury Brands
If you want to sell a luxury brand, you're going to need more than a free Shopify template to be successful.
Price-competitive websites have a very different look-and-feel to the luxury market. It is vital to look for an agency that can support how you position your eCommerce business within your particular industry.
When people buy a luxury brand, they tend to have a high level of brand loyalty. They care about brands that have a unique voice, strong values, and a solid reputation.
These customers will expect a website to reflect this luxury everywhere, from the overall design to how seamless and high quality the functionality is.
In comparison, price-competitive websites often emphasize features such as discounts, offers, sales, and price-based advanced search technology.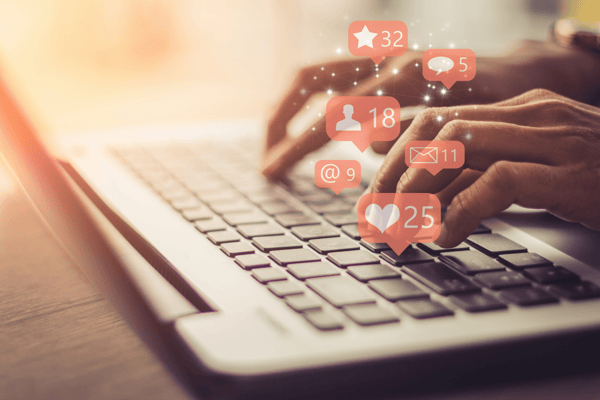 9. Social Media Marketing
Many eCommerce businesses have been successful when using social media to market their business. That is especially true of small startups who don't have the brand recognition or advertising budget of their bigger rivals.
Even customers see the value in using social media when shopping online. In a recent survey, 87% of online customers cited social media as a tool they use to help them make purchasing decisions.
If you are in the early stages of your business or have a limited budget, focus on one or two social media platforms instead of all of them.
When it comes to choose an agency, pick one that can help you grow your brand on your preferred social media platform. Look for case studies and customer testimonials to help you make your decision.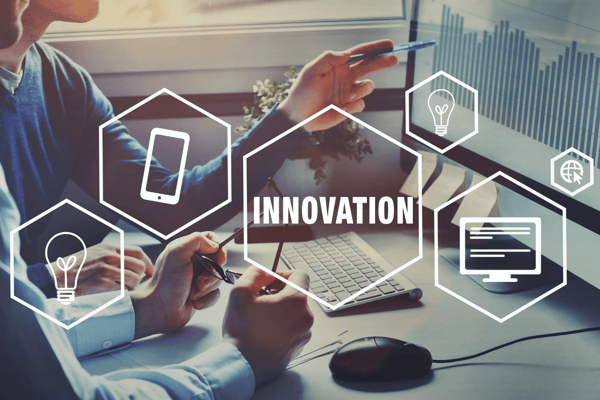 10. Innovation
We talked earlier about innovation in technology driving eCommerce trends. But what about using the innovative ideas of an agency to help push your eCommerce business forward?
The best eCommerce marketing agency does more than give you technology or marketing support for your business. They add value to your business by using their creativity and experience to bring you innovative solutions.
That innovation will help you set your business apart. It is one of the best benefits of investing in an agency rather than doing everything yourself with off-the-shelf eCommerce tools.
If you want to know how innovative an agency is, look at the types of services they offer and their approach to branding and creative work. It is also helpful to read through some of their past projects with other customers.
Finding the Right eCommerce Marketing Agency for You
As you can tell, there is no one perfect eCommerce marketing agency out there, but there is a perfect marketing agency for your specific company. It all comes down to what you need and what your business priorities are.
You can chat with our team and we will help talk you through what your eCommerce strategy should be, and whether our agency is a good fit for your business.
To do that, just fill in this contact form and one of our consultants will get in touch with you to start that conversation.