How To Get More Amazon Product Reviews (Without Getting Your Account Suspended) - Updated 2023
Throughout most of Amazon's lucrative history, there has consistently been one metric of success to help sellers generate more sales: product reviews. Simply put, the more five and four star reviews your product generates, the easier it is to sustain and scale success.
Whether you sell FBA or FBM, the best way to get more Amazon product reviews is to have standout products, a ton of happy customers, and an excellent track record. But it takes quite a bit of time to build that kind of reputation. And it takes even more time and resources to ensure you're not getting your Amazon account suspended when asking for review (more on that later).
In this guide, we're going to dive into how product reviews are calculated, tips to prevent your account from being suspended, and what any Amazon store owner can do to get more Amazon product reviews, even if your account is suspended.
Let's get started.
How does Amazon calculate product reviews?
The exact method for which Amazon's algorithms determine product ratings (and indirectly, search rankings) is an enigma, wrapped in a riddle, shrouded in mystery. Amazon's vague answer for how product ratings are calculated is:
"Amazon calculates a product's star rating using machine-learned models instead of a simple average."
Definitely not the most descriptive explanation we've ever seen, but Amazon has given sellers a bit more insight into how the algorithm works.
Based on Amazon's hints and FeedbackWhiz's experience helping sellers get more product reviews, here are four key ideas that sellers should consider when devising their own product review outreach strategies:
1) Verified reviews are weighted with more importance than unverified reviews

2) Reviews frequently marked as "helpful" are given greater weight

3) More recent reviews are more important than older reviews

4) The more lengthy and detailed the review, the better
Check out this article to learn more on how Amazon product reviews are calculated.
The 4 Easiest Ways to Get More Product Reviews
With that information, let's explore how you can start generating more reviews. Here are four easy ways you can increase your Amazon product reviews today.
Product Insert Cards
A product insert is a small piece of paper or card that contains marketing material about your products/services. It is usually the size of a business card or a postcard. These printed marketing materials are usually added to the packages at the factory.
Product inserts are able to communicate the plus points of your services directly to the buyer. A simple printed statement like "We would love to hear from you!" can significantly increase your chances of getting a review.
Make sure you ask for a review neutrally and that your solicitation does not violate Amazon's Terms of Service (TOS - more on that later). Amazon prohibits inserts that ask customers specifically for positive reviews, and/or try to discourage negative reviews by telling the customer to contact them instead.
Here are some solid product insert examples to help you with your next product insert campaign.
Amazon's Request a Review Button
In late Q4 of 2019, Amazon introduced the "Request a Review" Button in Seller Central — a way for sellers to ask customers for reviews outside the traditional buyer-seller messaging system.
​​The Amazon Request a Review Button appears on the order page allowing Amazon Sellers to request both seller feedback and a product review request in the same message through the Amazon Buyer-Seller Messaging system. The customer receives the message in their email. The message sent to the customer is not customizable and is an Amazon created template.
The Request a Review Button functionality is extremely limited (and time-consuming) when compared to the customizable campaigns of third-party email automation software for Amazon sellers. For sellers with more than just a few products in their inventory, using the built-in Request a Review button in Amazon Seller Central simply isn't scalable.
You can learn more about Amazon's Request a Review button in this article to determine if it is a good fit for your Amazon store.
Amazon's Vine Program
Amazon's Vine Program is open to sellers who have Amazon brand-registered products and fewer than 30 reviews. If you're familiar with the incentivized review programs banned by Amazon in late 2016, you'll see the Vine program is quite similar.The only difference now is that the reviewers in the program are being vetted by Amazon.
Like most review management tools, the Vine program comes with its set of downsides. To start, only sellers who have Amazon brand-registered products AND fewer than 30 reviews are qualified to enter the program. That probably means you - the reader - are not eligible to enroll.
Steve Chou breaks down the pros and cons of the Vine program in this post.
Automated Amazon Email Campaigns
Product inserts are personalized and cost-efficient, but packaging each product takes quite a bit of time. The Request a Review Button is cost-efficient, but even automating that functionality doesn't deliver a unique customer experience. Wouldn't it be terrific if there were a truly scalable solution that added a flair of personalization?
An Amazon email automation tool can help you maximize the amount of Amazon product reviews you receive on your products while automating the process to save you valuable time.
An Amazon email automation tool grants you the power to create the perfect automated emails for your customers sent through Amazon's Buyer-Seller messaging, including (but not limited to):
Create distinctive emails with effective messaging for your unique customers.

Connect with buyers and promote your brand with your logo and attachments.

Send your customers product instructions, warranties, and invoices to strengthen your brand.

Personalize your message to maximize review and feedback generation.

Easily populate translated templates in your customers' preferred language.

Advanced compliance detections will automatically warn and prevent communication violations.
This is all great info on how you can easily generate more product reviews, but this all requires you to stay compliant with Amazon's TOS so you don't get suspended. Let's explore that now.
How to Avoid an Account Suspension When Requesting Amazon Product Reviews
The news over the last year or so has shown Amazon has been strongly enforcing their TOS (Terms of Service). Therefore, it is imperative that you understand how to communicate with buyers via the Amazon messaging platform without violating any rules. Because let's face it, no one wants to get their Amazon account suspended.
If you're caught breaking Amazon TOS, you will receive a temporary suspension from proactively sending emails. This suspension only affects your ability to send proactive messages. If a customer messages you, you still have the ability to message them back. The temporary suspension can last anywhere from 120 hours to 30 days.
It's good practice to routinely review your Amazon email templates to make sure they are compliant to avoid any disruption in your ability to actively engage with your customers via email.
Here are 7 important - and unfortunately, common - actions to AVOID in your Amazon email templates in order to stay compliant:
1. Using [Important] in your email subject line
2. Sending marketing or promotional emails
3. Incentivizing or manipulating feedback and reviews
4. Asking for the same review on the same order number repeatedly
5. Sending links or attachments that are not necessary to complete the order
6. Sending excessive emails
7. Order shipment email for FBA orders
Click here to read the full in-depth breakdown of how to avoid an account suspension, including relevant Amazon TOS resources, examples of Amazon BSM do's and don'ts, and what to do if you are suspended.
Drive More Product Reviews With the Right Amazon Seller Tool
At the end of the day, product reviews are a numbers game. More reviews means more sales. And it's extremely difficult to manually drive product reviews and scale your Amazon store.
With a tool like FeedbackWhiz, you're able to customize the message you'd like to send within BSM rules - or using our pre-built Amazon TOS compliant templates - and then automate the send for maximum efficiency
​​Amazon sellers now have the ability to fully automate the functionality of Amazon's Request a Review Button without the unnecessary addition of browser extensions. With this feature, sellers now have the ability to combine the biggest advantages of Amazon's button with the ease, automation, and analytics sellers expect in 2022.
FeedbackWhiz users can easily set this functionality up in minutes, and simply watch the reviews roll in over the coming days and weeks. It's what we call "set it and forget it" as there's no action required from users once the campaign is created.
Another unique feature that FeedbackWhiz provides is the ability to create campaigns based on highly specific customer behavior. Using simple drop-down menus, you can personalize campaigns to target specific demographics of your clientele. FeedbackWhiz subscribers can focus outreach campaigns based on product type, price, quantity, length of time since purchase and much more.
And the best part? You can even prevent potentially negative reviews by setting up exclusions to omit orders based on refunds, returns, ASINS/SKUS, and more from your active email campaigns.
An automated Amazon email tool helps you increase email conversion rates with advanced analytics, so make sure you check out great tools like FeedbackWhiz to help you generate more Amazon product reviews, improve and repair seller feedback, and fully scale your store with an in-depth review management strategy.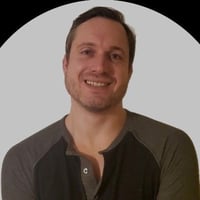 About the Author
Sam Nedimyer is the digital marketing manager for FeedbackWhiz, where he helps eCom stores build and scale their Amazon strategy. He is best (or least?) known for his dad jokes and pop culture references when sharing educational content for Amazon sellers. You can connect with him on LinkedIn here.
Are you interested in being a guest on the BlueTuskr E-commerce Blog? Click here for more information.