How E-commerce Sellers Are Increasing Their Website Conversions - Updated 2023
A good e-commerce conversion rate is critical to succeeding as an online business. Conversion rates are the name of the game; site hits aren't of much value unless they can generate your business revenue.
There are estimates that 79% of Americans shop online, and that number is growing. High-volume e-commerce sellers can see huge gains from even minor boosts to their conversion rates thanks to those numbers.
Hits alone do not bring success to a business. The question we're tackling today is how your business may be able to implement the same strategies other high-volume sellers use to find more success and boost your customer conversion rate!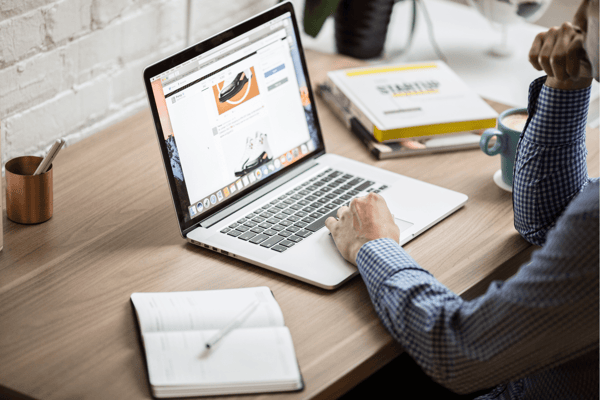 First, Learn the Basics
The thing to realize about converting site hits to sales is that much of the advice doesn't rely on whether you're high-volume or not. Most e-commerce conversion advice can apply pretty broadly.
There are some simple tips known to help boost conversion rates in ads and sales copy, including:
Keeping a customer engaged
Convincing them of a product's value
Showing them others value the product
And making sure your sales pitch has a clear call to action
These are all easier said than done, and mastery takes time, but your company at least should be making an attempt. Bland sales ads don't move products; the online market is too crowded for a boring business.
Some companies even manage to boost engagement so much that customers generate content for them. Improving how you approach your pitch pays big dividends in sales, customer awareness, and brand loyalty. If you take away nothing else, knowing the basics of a good sales pitch can improve almost any company's e-commerce conversion rate.
Don't Forget the Online Fundamentals
On top of making sure to know the sales basics, an e-commerce business should also be taking full advantage of SEO and other known methods of attracting views to a site.
It's easy to stay blind to the importance of SEO and search rankings if you don't know the basics of operating online. However, SEO is key to getting organic traffic, and that's how most customers will find you. (If you need a refresher, BlueTuskr has written on this and similar topics.)
Meanwhile, your conversion rate means more sales the more people who visit your site. On top of that, more hits can help your site find its audience, allowing word of mouth to spread to customers more likely to be looking for what you sell, and boost its place on Google, all of which can be a major boom for an e-commerce business.
Do your due diligence and research tools and sites that may further boost sales and attention. For example, Sezzle is a site that has helped merchants tackle the common problem of abandoned carts due to a lack of payment options. Sezzle has an audience of millions and allows customers to pay in installments, making large purchases much easier!
Know Who You're Aiming For
Somewhat linked to the section above, an online business must know who it intends to target. Few products appeal to everyone, and advertisements seldom can.
Figure out what demographic is going to be most profitable for your business and aim for them. Then consider your sales funnel; what is the process you're using to convert someone just learning about your product or service into a paying customer?
The mistake many companies make is thinking about what they want are internet users to visit their site. In reality, you want customers to visit your site. To achieve their visits, you will want:
People who would consider paying for your product/service
Have the money to pay for that product/service
and find your current marketing methodology appealing
If someone visits your site, but you always had a low or zero chance of convincing them to make a purchase, their views mean little. This isn't all there is to boost your conversions, but targeting the right clientele is a huge part of achieving a high e-commerce conversion rate.
Only once you're appealing to your core demographic should you consider trying to appeal to other demographics. It's possible to appeal to secondary demos, but it can be difficult and take up valuable resources.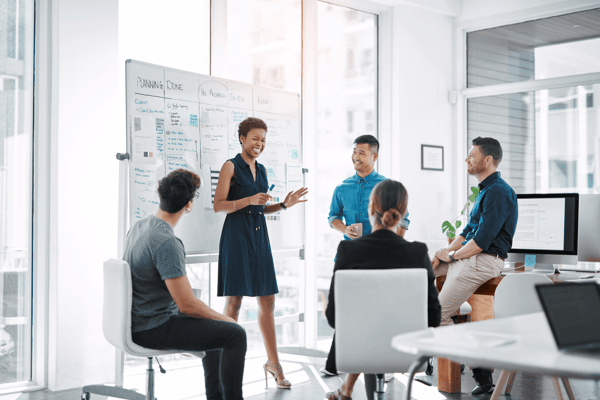 Second, Get an Expert Edge
It's rare that business owners also manage to become marketing experts. Nobody is a master of all trades; unfortunately, good marketing and successful entrepreneurship often go hand-in-hand.
This is where BlueTuskr can be of service. By enlisting e-commerce experts' help, you can focus on your business without falling behind in the digital marketing place (or needing to become a marketing expert).
Experts Know Their Stuff
BlueTuskr's experts have made it their job to help online businesses of all kinds succeed in the highly competitive world of e-commerce. Some of their expertise even comes free in podcasts and articles full of valuable tips for marketing online.
As an e-commerce business, there isn't much reason to delay implementing the advice of experts. It can very much give you the edge you need to succeed and BlueTuskr's services can pay for themselves in boosted traffic and conversion rates.
Implementing the free expert advice can get you far, but paying for services allows you access to professionals' undivided attention.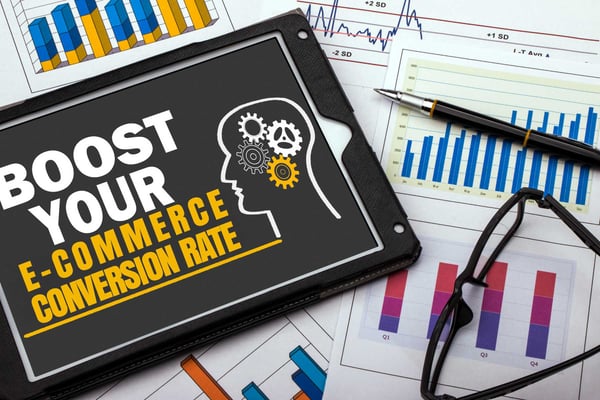 Boost E-Commerce Conversion Rates & More
Getting ahead in the online world is difficult if you don't have the time or expertise to market yourself full-time. That's why we recommend a professional touch to help simplify things. The services offered by BlueTuskr can help businesses big and small improve their e-commerce conversion rate, SEO rankings, branding, and more.
We become an extension of your team, able to deliver growth and offer actionable advice. If you find yourself too busy running a business to devote yourself to marketing, we'd love to help.