Amazon is a marketplace full of opportunity, but it's also full of potential pitfalls for brands.
Unauthorized sellers can cause problems ranging from customer confusion to reputation damage with grey markets or counterfeit items.
Black hat sellers could attempt to hijack your listing, adding false information to damage customer trust or get your listing blocked by Amazon.
Most consumers begin their product search on Amazon. That's why it's so important to take steps to protect your brand experience there.
Amazon's answer to this problem is Brand Registry, which is just one of many steps you should take to protect your brand on Amazon.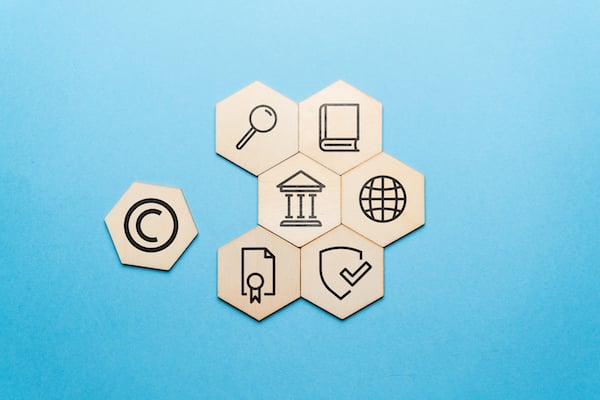 Legal Protections for your Brand
Trademark/Patent registration:
Registering your IP gives you a much stronger legal basis to report infringement and counterfeit versions of your products and further protects your listings from hijackers.
A trademark is required to enroll in Amazon's Brand Registry. Brand Registry gives you access to additional branding tools and tools to report infringement of your intellectual property.
Make sure your Trademark is permanently affixed to your product and/ or packaging. This is a requirement of Amazon's brand policy, and it also makes it easier to identify counterfeits.
Consider registering your IP internationally- not just in the marketplaces you're selling in. There are three main reasons for doing this:
It stops someone else from registering your IP in that country.
Other sellers may sell your product internationally, and you want to ensure your brand is protected.
Keyword abuse often occurs through international marketplaces because a lot of brands only have a Brand Registry in 1 or 2 marketplaces. Black hat sellers find international listings without Brand Registry and add abusive words to the listing. These abusive contributions eventually filter into marketplaces you are selling on and get your listings taken down by Amazon.
Copyright Registration:
You should be copyrighting all text and images that you use on Amazon. Don't rely on implied copyright. This gives you a much stronger legal basis to report infringement of your content and also stops unscrupulous sellers from registering your work out from under you and reporting you for infringing on your own content.
Amazon Protections for your Brand
Brand Registry and Project Zero
Brand Registry is Amazon's answer to protecting your brand on its platform. It gives you access to IP violation reporting tools, brand analytics, as well as additional marketing tools like A+ content and an Amazon storefront.
Brand Registry also makes it more difficult for other sellers to change information on your product detail pages.
Note, Brand Registry does not stop unauthorized sellers from selling your products on Amazon- Amazon does not enforce distribution disputes. You should not report unauthorized sellers violating your IP unless they genuinely infringe on your brand or selling confirmed counterfeit goods. False IP claims could result in a civil lawsuit, with the other seller suing for damages, or in Amazon revoking your access to Brand Registry.
Project Zero is an additional program in Brand Registry, which automates the detection of counterfeits and infringement on your brand.
Opt out of commingled inventory
With commingled inventory, all items of that product from all FBA sellers are commingled with no way of identifying which specific piece of inventory belongs to whom.
Make sure all inventory you send into FBA is labeled with an FNSKU, not just a GTIN.
An FNSKU identifies that piece of inventory as belonging to you, which means your inventory doesn't get mixed in with other potentially damaged or counterfeit items.
Opt out of Amazon repackaging
Similarly, reduce the chance of customers receiving damaged products by opting out of Amazon's repackaging service. This will also reduce the likelihood of you receiving Used Sold As New or inauthentic complaints.
Transparency
If counterfeit products are an issue for your brand, consider enrolling in Amazon's Transparency Program.
With Transparency, Amazon provides you with a unique 2D barcode for each item of your inventory and will not accept any inventory into FBA without a transparency barcode.
When enrolling in Transparency, you agree to assign 2D barcodes to all inventory sold in that country. So this program should not be used in an attempt to remove unauthorized sellers.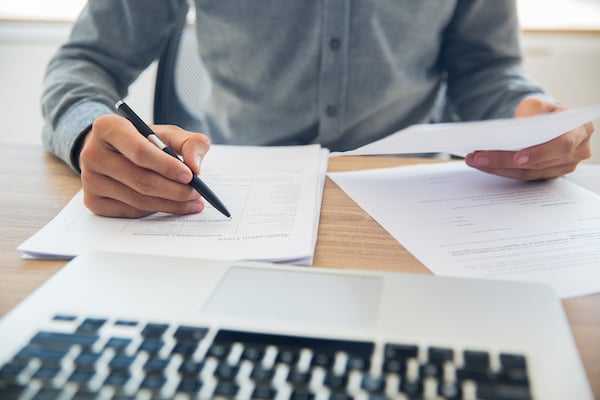 Documentation You Need to Protect Your Brand on Amazon
Proof of relationship between your company and brand
Suppose your company name differs from the brand name of your product. In that case, you can prove this relationship with a DBA certificate, a Trademark certificate that lists your company as the owner of the Trademark, or a licensing agreement.
Invoices/ Manufacturer Contracts/ Licensing Agreements
Brand Owners are often asked to prove the authenticity of their own products on Amazon. Make sure you have invoices (not proforma or commercial invoices):
Dated within the last 12 months and reflecting sales volumes over that period
Have invoice numbers
Include full contact information for your supplier, including their URL
Includes your contact info which matches Seller Central
Includes unique identifiers (GTINs are best)
Additionally, you should have a contract with your manufacturer, which shows that they manufacture products for your brand.
If you manufacture your own products, Amazon will not accept "self-issued" invoices as proof of authenticity. Instead, you should maintain separate entities for the manufacturing and selling your products and invoice the selling entity per the above checklist.
If you are selling licensed products, you need to have a licensing agreement that includes a letter of authorization to sell the licensed products on Amazon.

GS1 Certificate
Amazon directly integrates with GS1's GEPIR database, and they check the information on your listing against the information in GS1. This has been Amazon's policy for years, but they have recently started enforcing it and removing listings that don't match GS1.
Your GS1 prefix should be registered under your company name, and you will need to be able to document how that relates to your brand.
Strong MAP and distribution agreements
Amazon will not enforce MAP or distribution agreements for you. So you need strong agreements with all distributors and wholesalers that you can enforce yourself.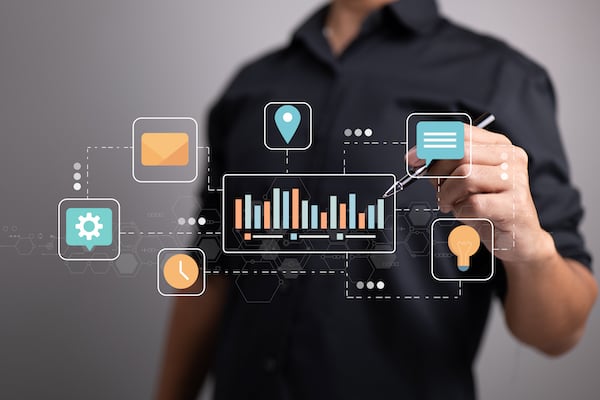 Ongoing Monitoring and Protecting Your Brand on Amazon
Listing tracking software
You need to know exactly what content is on your product detail pages at all times. On Amazon, you don't own the detail page, so other sellers can potentially change listing content at any time. Brand Registry offers some protection against this but doesn't totally stop other sellers' contributions.
Listing tracking software will alert you if there are any changes to your listing, so you can correct any incorrect or abusive contributions immediately before it results in confused customers or Amazon shutting down your listing.

Conduct test buys
Test buy your products being sold by other sellers.
Are they selling genuine products? If not, report them as counterfeit.
Is their inventory in new, unopened, and undamaged condition? If not, report them as not as described.
While you're at it, test buy your competitor's products too.
Are they adding any inserts that violate Amazon's TOS? If yes, report them to Amazon's abuse teams (and the FTC if they are incentivizing reviews)
Are they sending any non-compliant messaging to buyers? If yes, report them to Amazon's abuse teams.
Are their products meeting legal safety standards? If not, report them to Amazon and the relevant regulatory body.
Create Standard Operating Procedures now to ensure that you have everything you need to protect your brand. This will reduce the risk to your account and make it easier and faster for you to resolve any issues that do come up. Download the Protecting Your Brand Checklist here.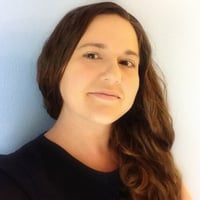 About the Author
Leah is a consultant at ecommerceChris, and the leading expert on Amazon listing compliance. She assists Amazon sellers with GS1, ASIN variation, or listing policy problems. She co-created Seller Performance Solutions membership and podcast to show sellers how to review their own accounts the way Amazon's teams do and how to communicate with them the Amazon way.
Are you interested in being a guest on the BlueTuskr E-commerce Blog? Click here for more information.