Last Minute Q4 Tips and Strategies for E-commerce Sellers - Updated 2023
As the COVID-19 pandemic carries on, people are forced to stay at home, and retail stores are closing shop or shifting to e-commerce. And as a result, we've seen online sales skyrocketing since the beginning of lockdowns. Last year, online sales reached a whopping $791.70 billion, 32.4% higher than the prior year. And this number continues to grow as sales in Q1 2021 increased to 39% year over year, further proving that online shopping isn't just a temporary solution and is most likely here to stay.
Approaching the end of the year, Q4 is the most crucial quarter for e-commerce sellers, particularly those still relatively new to e-commerce. It also poses the perfect opportunity for online retailers to capitalize on the upcoming holidays to reach exponential sales growth despite the ongoing pandemic.
Here are our last-minute tips to get you all up and ready to make massive sales this Q4.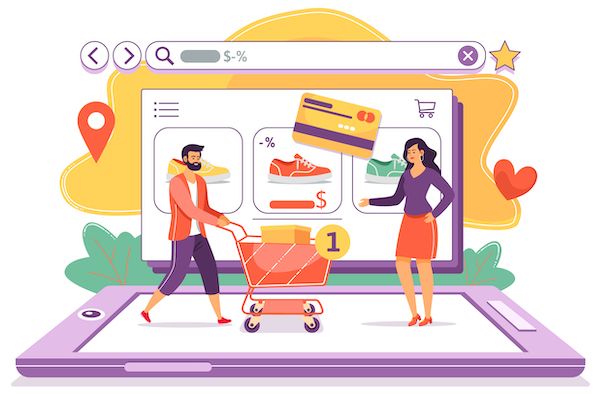 The Importance of Preparing Your E-commerce Store for Q4
Last year's Q4 was hectic as e-commerce store owners did not expect the surge of customers while having low inventory levels and limited shipping carrier availability. Despite the struggle of operating a physical store, consumer demands were still miraculously met, and sales in the US totaled $201.32 billion in Q4 alone.
Now that we are transitioning to the digital retail space, there's so much potential to increase revenue with a captured audience of 2.14 billion people worldwide. But your website is not everything you can improve on. For one, you can ensure a steady stream of new customers and increase brand loyalty by providing discounts or promos that give hesitant consumers that much-needed push to try your products.
Consequently, you can simultaneously nurture your loyal following by connecting with them on an emotional level. For instance, you can show how much you value your customers by offering free gift-wrapping services to make gift-giving more convenient for them or by improving your customer service altogether. You can also opt to create content that fits the season and emotions of your customers.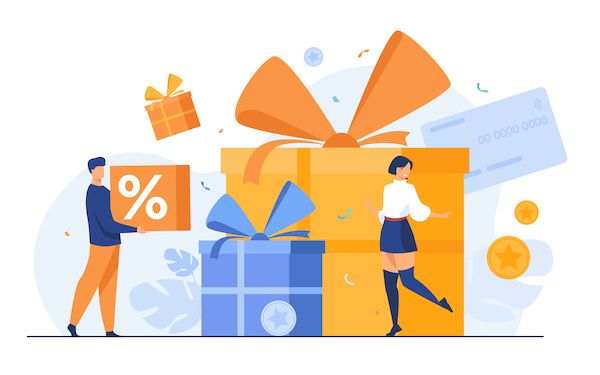 Creating a Q4 Strategy for the Holiday Season
To come out victorious over the holidays, you should start planning early and wisely. Having enough time to prepare is one of the best things you can do for your business to avoid procrastinating once the holiday season comes in. Unfortunately, not all companies have the time and human resources to start planning early. You can still succeed with little time if you know how to strategize and execute. Remember that all good strategies should have a few things in common, setting up goals, ample information, appropriate tools, and excellent execution.
Begin your plan by setting clear and achievable goals. A common mistake by many online retailers is they spend money on marketing when they don't set measurable goals or key performance indicators. These indicators can be an increase in sales, a decrease in cart abandonment, or even a reduction of old stock. After setting a goal, consider these three things to help you up with an effective marketing strategy.
How much is your budget?
Your budget is the most limiting and crucial factor in your marketing campaign. It can quickly help you filter your campaign type and duration. Marketing campaigns can range from $750-$10,000 per month. WebStrategies estimate that B2Bs spend 8-9% of their gross revenue on marketing while B2Cs spend as much as 5-12%.
Email Marketing
Email marketing is the most affordable channel for business owners with the most yield. Emails allow you to micro-target particular audiences with specific content that caters directly to them or as an invitation for upcoming events. Mid-size businesses that manage their email campaigns could spend an average of $9 - 1,000 per month, while those who work with agencies shell out around $300-$500. In terms of ROI, WebFX shares that email marketing can achieve an ROI of 4300% with the right visuals, copy, and sales promotion.
Lori Price of PixieLane, also stresses the importance of email campaigns as a marketing channel, "My #1 Q4 eCommerce tip is to utilize email marketing with very explicit calls to action. As email marketing is the highest converter of all sales, be active and send out at least one email blast per week beginning mid-November. With each new email, stress your "limited supply" with the specific number of units that remain. This will give the customer a sense of urgency while also creating a perception of FOMO."
SEO
A cost-effective option would be SEO that has an average cost of $750 – $1,500 per month. SEO marketing is an inbound marketing strategy. It acts as a magnet that attracts your customers without interrupting them. Instead of bombarding your consumers with annoying ads and pop-ups, SEO provides content for your customers to flock to. Unlike PPC ads, SEO content can stay on the webspace for as long as you like for free!
Social Media Campaigns
Another option is to have a social media campaign. A monthly campaign can cost you $4,000 – $7,000. With an estimated 2.8 million active users on Facebook alone, these campaigns have a large audience, all of which may be potential customers. You may also utilize other platforms such as Twitter and Instagram to cater to a younger audience, improve customer recall and boost your branding. Good social media campaigns result in increased traffic, higher conversion rates, better brand loyalty, and better SEO, among others.
For example, social media channels are a great avenue to boost the holiday shopping spirit, promote new products and brands, and the promotional sale of gift packages. In recent years, free shipping also worked pretty well among shoppers.
Pay Per Click
Lastly, pay-per-click or PPC campaigns averages $9,000 – $10,000 a month. It is the most expensive option, but it provides ad performance data which helps deliver more audience-specific content and delivery. This option also has the best positioning and visibility as it allows your ads to be visible on social media platforms and search engines.
When do you plan to run your campaign?
To make the most of your budget, you can choose to focus your campaigns on certain holidays. For example, appliances, gadgets, and other retail enterprises promote and hold flash sales during Thanksgiving, Black Friday, and Cyber Monday. Similarly, standard consumer products offer promotions, discounted packages, and gift guides during December. Take into consideration your niche and sales history to make an effective campaign.
What content fits your strategy?
Your goal, budget, and marketing strategy determine what type of content you should create. Blogs, product pages, videos, and lists are examples of SEO and social media marketing content. Meanwhile, image ads, expanded text ads, and product listing ads are commonly made for PPC campaigns.
If you have difficulty choosing a central theme for your content, you can always ride the holiday trends. It is an easy way to connect and relate to your customers without breaking your budget. After all, there's always something that consumers can relate to in every holiday. Besides that, they also encounter holiday-specific concerns such as "What is the best Christmas gift" or "What are the best Black Friday deals?" By knowing this, you can create valuable and relevant content that matches what your target market is looking for and hopefully convince them to buy your products.
Making quality content isn't easy and shouldn't be rushed. It's best to prepare a few weeks or even months before Q4 begins. Some e-commerce stores would prepare a discount selection as early as November and build it up once the Christmas rush starts because when the sales start coming, you'll have little to no time at all to plan and create content.
Q4 Marketing Tips
Now that you have an idea of what to consider for your marketing strategy, here are some tips to remember while planning and executing it.
Choose the correct channels
If your business has a dedicated website, don't close the door to selling on other platforms. Online marketplaces such as Amazon, eBay, and Etsy are growing by the year. In 2020, 142 million people were already using Amazon alone. A year later, it grew to 148 million users. And among those millions of users, you can capture hundreds of thousands or even millions of loyal shoppers as well. Based on research, 50% of businesses were able to hit their financial targets through omnichannel marketing. Therefore, not considering these marketplaces is like hiding from millions of potential customers, so make sure to go where the users are.
Consequently, knowing where to establish your online presence enables you to become more visible to your target customers. Apart from better visibility, you can also better focus your resources on channels that have higher engagement and better conversion rates.
Especially since the pandemic began, people have been looking for newer, safer, and more convenient ways to shop. Aaron Alpeter, the founder of the management consulting firm Izba, sums our point up perfectly, "With the unpredictable nature of Covid and its impact on demand in general, we've been encouraging brands to take a multi-channel approach and to preserve as much optionality as possible."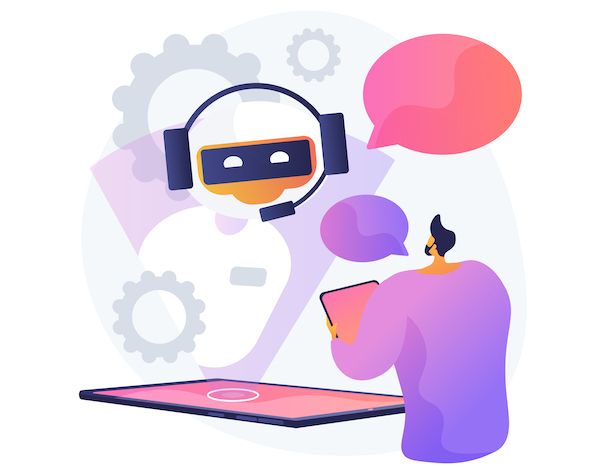 Have a Messenger bot
Communicating with your customers without needing customer service staff is possible with automated responses. A Messenger bot is one of the most potent e-commerce tools that you can use. The platform is at the forefront of the most used messaging platforms. It means that you can simultaneously reach new customers, grow leads, share ads, and showcase your products since it's integrated into Facebook. It allows your business to have better customer relations, filter out interested buyers, and automate certain areas in the sales process.
A handful of business owners also highlighted the need for retailers to have seamless customer service through chatbots to handle the holiday traffic.
Tobias Rawcliffe of ST Saver suggests employing chatbots to manage the rush during the last months of the year, "[Chatbots] are best at handling holiday traffic - responding to simple customer queries in the online store. You can attend to your customer 24/7 through the chatbot, increasing your sales conversions."
David Wolfe, the founder of Olivers Apparel says:
"One of the most important aspects of a successful Q4 is ensuring that your customer service is prepared, responsive, and automated. "As customer service contributes to up to 90% of customers and their purchase behavior, consider utilizing automated tools and resources such as chatbots. Wherein 24/7 customer service virtual assistants are expensive, and a chatbot can improve customer experience by providing immediate responses at odd hours of the day."
The potential of Messenger bots lies in its number of users and competitors and its ease of communication. Over 1.3 billion people use the Facebook Messenger app monthly, and yet only 300,000 Messenger bots exist. In contrast, there are only 7 million active advertisers on Facebook, which means that the platform is not saturated yet.
Additionally, through Messenger bots, you can answer product queries or offer discounted deals to new or recurring customers 24/7. Data shows that chatbots have a high clickthrough rate or a CTR of 15%-60%. Therefore, you can rest easy knowing many users can open and interact with your ads without human intervention.
Test your site
One of the main goals of any marketing campaign is to increase traffic. As your traffic increases, so should your website capacity. It would be a shame to lose buying customers because your website keeps on crashing. To prevent this, you can test your website using load testing tools such as WebLOAD. It is a preferred load testing tool by many users for its flexibility and ease of use.
Shopanova's Founders and CEOs, Daniel Stafford & Robby Switzer, are familiar with this issue too and advise business owners to be over-prepared.
"Making sure your website is optimized before Q4 will also make sure that your customers do not run into any bugs or lagging issues, as that will most definitely deter them from buying. People want things to be easy, so make sure to make the buying process a breeze."
Improve your website security
Marketing and sales are not the only things you should keep an eye on. During the holiday season, many users shop online, paying using their credit cards or e-wallets. Attackers are aware of this and see it as an opportunity to commit fraud and cybercrime. Your responsibility is to make sure your customer's personal information and payment details are safe from cyber-attacks.
A survey of 2,500 e-commerce customers in 2019 showed that 46% of customers were concerned about being a victim of fraud during holiday shopping. It's not just the customers that become victims; it's businesses too. A chargeback scam happens when attackers steal credit card information and go on a shopping spree with it. The unaware retailer will ship out the products only to receive a chargeback where they will be forced to refund the order and lose the money.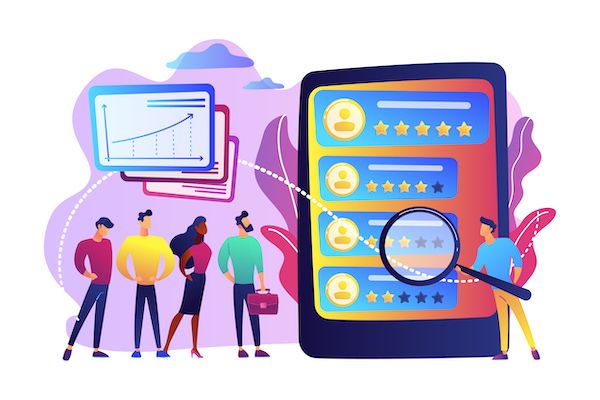 How to Measure Your Q4 Success
Finally, we're at the last leg of creating a marketing plan. As we mentioned earlier, quantifiable goals or key performance indicators (KPIs) are needed to ensure your campaigns are effective and not just a waste of money. Several data points can be considered KPIs, but you only need two to three per category to avoid spreading your resources too thin.
In e-commerce, KPIs usually fall into one of the five categories:
Sales
Undoubtedly, any business owner has "increased sales or revenue" as one of their marketing goals. Comparing last month's or last season's sales isn't in-depth enough to tell you how to sell your products better. Here are other KPIs besides "sales" that can help you modify your marketing plan.
Average order size
Cost of goods sold
Number of transactions
New customer orders vs. returning customer orders
Shopping cart abandonment rate
Marketing
KPIs under marketing tell you what products sell, the channels they are purchased from, your ad's performance, and how it reaches new customers. Here are some examples of marketing KPIs:
Bounce rate
New vs. Returning Visitors
Site traffic
Social media engagement
Traffic source
Customer service
Customer service KPIs tell you your customers' satisfaction with your products and the effectiveness of your customer service. Everything related to improving customer experience falls under this category. The following are common examples of customer service KPIs:
Customer Satisfaction (CSAT) Score
Average Resolution Time
Concern Classification
Project management
Customer service KPIs tell you your customers' satisfaction with your products and the effectiveness of your customer service. Everything related to improving customer experience falls under this category. The following are common examples of customer service KPIs:
Return on Investment (ROI)
Cost Variance
Cost Performance Index (CPI)
Manufacturing
Manufacturing KPIs show you the productivity, expenses, and efficiency or inefficiency of your production. It also covers your supply chain and, of course, the production processes. Here are examples of manufacturing KPIs:
Cycle time
Yield
Overall labor effectiveness (OLE)
Choose KPIs that are aligned with your goals and learn to adjust your overall strategy accordingly. Moreover, make sure your staff knows how to track and record data and monitor KPIs. Remember that your efforts to improve your plan can be for naught if you have inaccurate data.
There are plenty of KPI measurement and management tools that can help you. One example of a KPI measurement tool is Google Analytics, which tracks your site's performance. It can show you enhanced e-commerce analytics, customer lifetime value, conversions, and customer personas.
To keep all the data in order, you can use performance dashboards to track your KPIs. Scoro is a KPI dashboard software that allows you to oversee all aspects of your business, such as finances, project completion, and compilation on one or more dashboards.
Preparing for the holidays isn't easy for e-retailers. It's a busy season, and the increasing need for social distancing caused by the global pandemic has encouraged more people to shop online instead. Luckily, help is within your arms' or, in this case, your mouse cursor's reach.
With BlueTskr, we can assist you in expanding your brand. With digital services such as content marketing, web design & development, and omnichannel strategies, we can help you exceed your targets and execute your marketing plan. For more news and advice on e-commerce selling or creating an effective marketing plan for the holiday season, feel free to tune in to our podcast for the latest tips for e-commerce sellers that you won't find anywhere else.