Apple's iOS 14.5 Update: What it Means for E-commerce Sellers - Updated 2023
If you're in the e-commerce industry, it's time to start gearing up for potential changes. The change is happening because Apple has introduced the new iOS 14.5 mobile operating system. Apple iOS 14.5 e-commerce will affect how customers shop online and in stores.
It will also impact what retailers can do to maintain their competitive edge. Just like e-commerce leveraging Instagram to grow sales, you can also boost sales with Apple iOS 14.5. All you have to do is learn and use this well-designed mobile operating system.
Ensuring your e-commerce business grows and develops is the driving force you attempt to reach every day. Please keep reading if you'd like to learn how you can use Apple iOS 14.5 mobile operating system to boost your e-commerce brand awareness.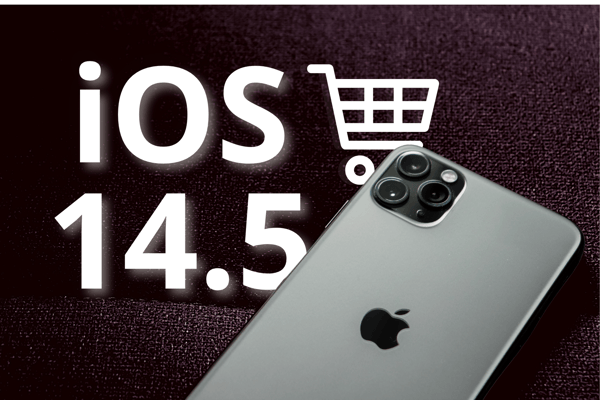 Apple iOS 14.5 E-commerce
Apple iOS 14.5 and e-commerce are set to lock horns for the next few weeks because Apple iOS 14.5 impacts e-commerce in some big ways. Here's what it means and how to prepare. There are three ways you can increase your e-commerce traffic.
Increase your potential customer lists by increasing traffic to your e-commerce store. Sometimes you can do this by building a Facebook Messenger list or WhatsApp broadcast list. Sometimes it is about using every platform you can to

build up your email list.
Social media influencers can bring you a lot of potential buyers. There are many influencers out there, and if you hire one to relate to some of the products, you can start increasing sales every day of the week.
Run a contest or giveaway, and some e-commerce owners find they can grow their business up to 10,000 visitors per month. You do have to have an exciting prize through and not just a voucher for twenty dollars.
There are hard, fast rules and strategies for increasing sales and conversions for your e-commerce landing page. By the end of 2019, there were over 1.5 billion mobile devices in the world. This means that if you are an online merchant, you are out of luck if you're not optimizing your websites for these devices.
iOS 14.5 Release Date
Apple releases its new products at an annual Spring launch, which was Tuesday, April 20, 2021. Interestingly, Apple waited until after the new product spring launch to mention iPhones and iPad's new 14.5 software. At that time, Apple made no information public about the details, other than to say they would introduce iOS 14.5 the next week.
On April 26, 2021, the release launch happened. The iOS has a variety of upgrades and updates that are being shared with you in this article. We already know that iOS 14.5 provides a way for you to unlock your iPhone or iPad without dropping your mask.
The Apple Watch Connection
But if you don't want to drop your mask for your iPhone or iPad to unlock, you'll need an Apple watch to make it happen. It might be considered a bit costly to users who want to access the service but need an Apple Watch to make sure it happens.
Your iPhone and iPad unlock because of their ability to sync with your Apple Watch for Face ID unlocking. In addition to Face ID unlocking, COVID19 is being represented by Apple very well by including a syringe icon. The syringe icon app provides information on the vaccine rollout
iOS 14.5
While a couple of the iOS 14.5 don't have anything to do with e-commerce, the rest of them have a direct link. Apple thinks that the 14.5 user requirement that requires its users to give apps permission to track their internet surfing is good. Many users think it's a great idea because apps will need explicit permission to share your internet tracking data.
The sharing and tracking app in the App store is called Tracking Transparency Prompt (ATT). If an app doesn't provide users with the prompt, Apple will block them from the App Store. Users will begin to notice that only about 10% of apps will be able to share their Unique Identifier for Advertisers (IDFA). 10% down from 70% has a significant and substantial impact on businesses.
10% down from 70% has a significant and substantial impact on eCommerce businesses.
iOS 14.5 E-commerce
Many e-commerce businesses are worried about iOS 14.5 and its impact on e-commerce. But Apple's new iOS changes aren't anything to worry about. In fact, there are many workarounds you can use that provide the marketing information you need to better target what customers want.
There are ways to improve your website SEO or conversion rates that always walk hand-in-hand with finding potential customers through internet tracking. API Access and Facebook have already addressed the iOS 14.5 e-commerce impact and have found ways to make it work for them. E-commerce business sellers can still grow and develop their business.
An Initial Marketing Strategy Deep-Dive
There are times business owners spend so much time researching how to market themselves that they forget they have to start producing or increasing their sales. iOS 14.5 e-commerce changes don't have to overwhelm any business owner. Because you can produce or create sales by finding a go-around for user internet tracking.
Most of the time, getting to the sales level you need requires you, or a service you hire, to go through an initial deep-dive for your best marketing strategies.
iOS 14.5 E-commerce and Emojis
Apple is giving customers a software update that includes more emojis. That's because COVID19 made a huge impact on consumers and how they use their cell phones. They may not seem to have much to do with e-commerce on the surface, but it does.
There are now about 217 new emojis that came out with the new iOS 14.5 on April 26, 2021. The emojis are finding marketing traction for email marketing for e-commerce businesses.
Every Apple emoji
Every new emoji in iOS 14.5
Every changed emoji in iOS 14.5
E-commerce emojis are being offered as part of iPadOS 14.5, tvOS 14.5, watchOS 7.4, and macOS 11.3.
iOS 14.5 Return on Investment
Return on investments (ROI) can happen at any level in e-commerce businesses. When you use e-commerce marketing strategies for your ROI purposes, you can get some healthy returns. For every dollar you spend on e-commerce email marketing, you can make $42.
That happens many times if you learn about and use the right marketing tools that are original and different. Many e-commerce businesses are finding emojis to be of assistance in meeting their marketing objectives.
Apple iOS 14.5 Release Date
Apple's next update for the software on your iPhone, the iOS 14.5, has been released. On April 26, 2021, we found out why this software update might be the most important one ever released. This is true from a focus on privacy.
At the company's Worldwide Developer Conference (WWDC) last year, Apple talked about two specific changes that were coming. Apple told us both have the potential to completely change the way we interact with software on our devices. Apple released the first beta version of iOS 14.5.
This is a notable update in part because it brings significant bug fixes and addresses user privacy through the iOS platform. It also features some new changes for e-commerce web developers and end-users. One of those changes includes a new Siri Shortcut that integrates with CarPlay and shares ETA from ‌Apple Maps‌.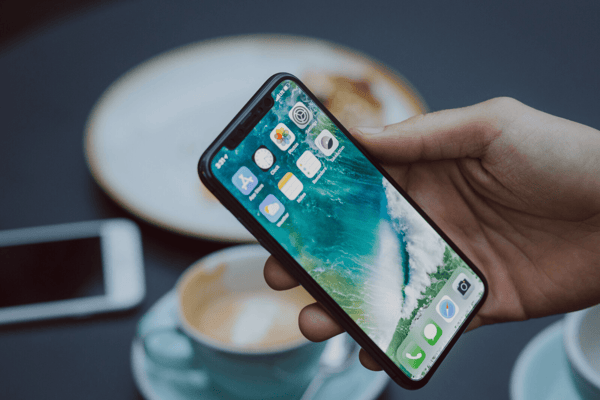 New iOS 14.5 Apps and Capabilities for E-commerce and Users
The Siri Shortcuts are some of the biggest changes. Siri Shortcuts is now available for iOS apps that can use this feature to make their functions even more useful. For example, if you want to start a podcast on your home audio system, you can simply speak, "Hey Siri, start a podcast." This gets the podcast officially started in the room you're in.
Another iOS 14.5 change is in safety. New updates in iPhone are intended for car models that support CarPlay. If you have CarPlay, this new upgrade will make hands-free phone calls and keep track of your driving performance.
Bugs Are a Thing of the Past
E-commerce can now implement its omnichannel strategy in a way that uses the iOS software as its strong foundation. iOS 14.5 helps organize and optimize the growth and sustainability of e-commerce. There are marketing strategy companies that do the deep dives for you, so your growth is cohesive and fits the needs of your customers.
iOS 14.5 does a great job preventing a backlog of snafus due to bugs that drive every user a bit crazy. E-commerce companies can lose a potential customer if a bug cannot be addressed and resolved when customers come to their website. Luckily, you can get ahead by choosing a top email marketing software solution that knows all the benefits of using iOS 14.5.
Solutions that help increase sales and help address e-commerce snafus by helping to eliminate bugs.
Boost E-commerce Business with iOS 14.5
If you wonder how the right platform can enhance your e-commerce email marketing efforts and boost your ROI, you've come to the right place. Not only can they boost your ROI, but e-commerce marketing strategy companies can help you understand and apply what you know. The best examples that show the e-commerce benefit are:
Announcing new products or services through email announcements
Send transactional emails after your e-commerce sales. This includes, but isn't limited to, shipping, order confirmations, and discounts on the customer's next order
Send email confirmation coupon codes to your subscribers for every holiday, special occasion, etc.
If a potential customer leaves a cart with items, always connect with them by email to make sure they want to abandon their shopping order
Send your subscribers or website users complementary products in the newsletter or cross-sell if at all possible
There are even ways to use the podcast app through a smart button. The smart button replaces the prior play button with an interface that's easier to find, follow and listen to.
Podcasts App
That means when you have an easier interface, you can participate more fully in an e-commerce business for outreach and marketing purposes. There are some design changes in the Podcasts app, too. Apple introduces us to a new Smart Button that replaces the prior play button.
That makes it easier to use the updated interface, which means you have an easier way to find, follow, and listen to new podcast episodes. Podcasts are also listed under "Shows," which are now more prominently listed with episode descriptions. If your e-commerce business participates or is a podcast sponsor, you now have easier access through the "Resume" button.
You can even use the Search tab to browse through different categories to find what you want. Even better, for e-commerce marketing purposes, there is now an option to save and download podcasts episodes.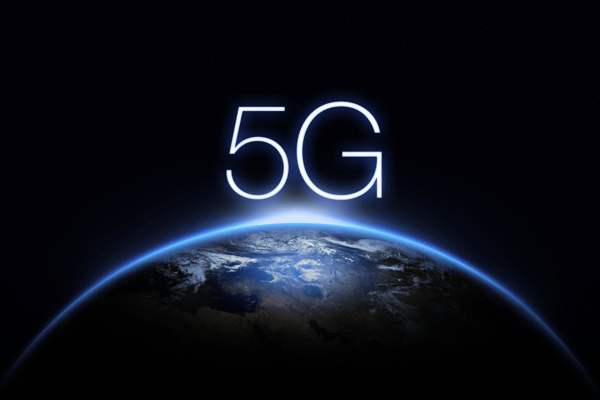 Dual-SIM Users Get 5G on Both Lines
One of the biggest boons for e-commerce businesses is the dual-SIM feature for any iPhone that is 12+. The Dual-SIM feature provides you with two lines of service on one iPhone. If you own an e-commerce business or you know that 2021-2022 remote working may be ending, and you'll be traveling, this is ideal.
You can keep your work, and home numbers separate on a single iPhone. The Dual-SIM model was limited to LTE countries, except for China. But iOS 14.5 now lets global Dual-SIM users get 5G speeds on both lines. If you want to get around any of iOS 14.5 e-commerce restrictions, optimizing a 5G network through improved data usage is a good place to start.
Every e-commerce seller needs optimum battery and usage penetration that provides an extended lifespan. 5G is just one way to accomplish your e-commerce marketing and sales goals. It does keep you in play while traveling and your users active once they hit upon your website.
Connect With Us for E-commerce Success
Many e-commerce business owners think Apple iOS 14.5 e-commerce has a negative impact on their business. They couldn't be more wrong. There is a way to use iOS 14.5 to your e-commerce business's advantage.
You just have to know how to do it and when. That's when you need to get help from people in the know. Professional marketing and strategy experts know about iOS 14.5 and store branding, content creation, strategy, and more. Reach out to BlueTuskr to find new ways to innovate and empower your business through experts in the know.
Every e-commerce business is different, but all of them need one goal that's the same. The goal is to reach customers and potential customers through the best e-commerce marketing strategy. There are many ways to start new marketing strategies with iOS 14.5, but there is only one right way, and BlueTuskr can get you there.