11 Top Email Marketing Software for E-commerce Sellers (Updated 2020)
E-commerce email marketing can offer an exceptional ROI, potentially coming in at $42 for every $1 spent. But managing your email marketing can be challenging, especially if you don't have the right tools.
Luckily, you can get ahead by choosing a
top email marketing software
solution. If you are wondering how the right platform can enhance your e-commerce email marketing efforts and boost your ROI, here's what you need to know.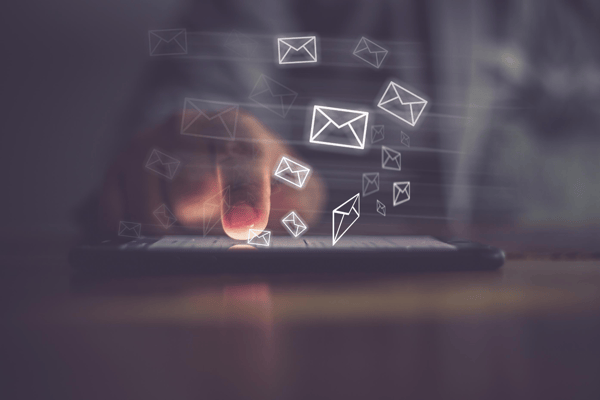 The Importance of E-commerce Email Marketing Software
E-commerce email marketing is a powerful tool in the proper hands. Your advertising efforts can bolster customer engagement, boost conversion rates, and drive profits.
But if you try to manually maintain your list and craft each message, your ROI diminishes. After all, your time has value. When you spend more time than necessary developing, organizing, and sending your e-commerce marketing emails, you may be costing yourself money.
Think about it this way; the average e-commerce annual salary is $58,724. Assuming a traditional full-time schedule, that breaks down to about $28.23 per hour. If your approach to email marketing means spending an extra hour every week than you would if you had better tools, you essentially cost yourself $1,467.96 in lost productivity.
That's what makes having the right e-commerce email marketing software so vital. It allows you to recapture that wasted time, boosting productivity and, potentially, profitability.
Plus, the top email marketing software providers offer more than time-saving opportunities. Along with user-friendly templates, customizable designs, and easy link integration, you also gain access to powerful metrics-driven insights, some of which can help you improve your email marketing approach, increase conversions, and bolster profits.
Additionally, many leading options embrace advanced technologies. For example, many top solutions support email automation, streamlining your marketing even further.
10 Top E-commerce Email Marketing Software Solutions

1. Klaviyo
A leading email marketing platform for e-commerce, Klaviyo is one every seller should consider. The Shopify integration options are unparalleled, allowing many e-commerce professionals to centralize many of their daily activities.
Additionally, there are product recommendation features built-in, streamlining the suggestion process. Segmentation tools ensure you are speaking to the right contacts at the proper moment, while the multiple abandoned cart automate message options allow you to recapture sales.
You can also integrate Klaviyo with Facebook's custom audiences. Since Facebook has 2.6 billion users, that's a helpful feature. It allows you to create targeted ads with greater ease, simplifying your social media marketing, too.

2. Mailchimp
Mailchimp is known for being user-friendly, which is why it's one of the most popular email hosting solutions around. Plus, you can use it for free if you have fewer than 2,000 subscribers, which is a boon for e-commerce sellers who don't have a large marketing budget.
The builder uses a classic drag-and-drop approach, and the preview feature allows you to make sure the final product is just what you pictured. Plus, the platform does offer some email automation features, as well as several integrations. You can connect it to Slack, Zapier, and Canva, which is incredibly convenient.
3. GrowMeOrganic
GrowMeOrganic is an all-in-one sales prospecting and cold outreach platform. Unlike other tools, GrowMeOrganic offers unlimited credits on all its features. With GrowMeOrganic, you can find emails of your potential customers from platforms like Linkedin, Google My Business and a pre-built database of 575M+ verified professionals and over 30M+ Companies
GrowMeOrganic offers a variety of features that can be extremely helpful for your email marketing services or campaigns. Also, it can also be used to extract emails from LinkedIn and websites. The ideal application is best used for email automation, business growth, and marketing.
GrowMeOrganic is a great option to extract the desired email addresses. Take advantage of the software to extract email data from the website you're browsing right now. Additionally, this program allows you to validate the list of email addresses that you're extracting from the respective platforms.
4. Omnisend
Formerly Soundest, Omnisend is a robust solution that focuses on the e-commerce niche. The platform integrates with popular platforms, including Shopify, allowing you to centralize your operations.
Additionally, it offers a massive toolset. Along with automation workflow options, you get SMS marketing capabilities built-in. Plus, the email templates use a drag-and-drop approach, making the creation of every message as simple as possible.
You can also take advantage of market segmentation features. That way, the right message can head to the proper contact at just the right moment.

5. Constant Contact
One of the fastest-growing e-commerce email marketing in the world, Constant Contact is an intuitive and comprehensive platform. It's a great option for beginners thanks to its user-friendly interface and robust capabilities but is also a favorite among the tech-savvy due to its overall convenience.
You'll gain access to a wide range of tools, including an integrated image library, handy templates, and social media sharing functions. Plus, you get 1GB of personal storage, tracking systems, metric-driven insights, and more.
Another aspect of Constant Contact that shines is the company's dedication to customer service. Along with reliable customer support options, there's a slew of training courses and seminars, all of which can help you hone your email marketing capabilities.
6. AWeber
AWeber is a powerful solution that also focuses on simplicity. The segmentation tools make it easier to target the right portions of your contact list at the proper moment. Additionally, it offers up over 700 templates, allowing you to find one that matches the look of your store, aligns with your brand, and catches the reader's eye.
Along with drag-and-drop emails, you can also craft landing pages using AWeber, all without knowing how to code. The platform also provides email automation tools, simplifying your e-commerce email marketing even further.

7. Kevy
Kevy is an e-commerce email marketing solution that addresses the needs of sellers specifically. Along with dynamic lists, you can create a variety of transaction-triggered, abandoned cart, and similar emails. Plus, you can craft personalized pop-up offers and take advantage of a slew of behavior-based triggers.
Analytics is another area where Kevy shines. It provides AI-backed insights to help you make smarter choices. Monitoring the effectiveness of your campaigns is also a breeze thanks to the intelligent technology features.
As with many of the leading platforms, integrations are plentiful. You can connect it with Shopify, Bigcommerce, Magento, and more.

8. Campaign Monitor
Offering professional-grade email marketing tools, Campaign Monitor brings a lot to the table. You get access to a variety of pre-built segments, making it easy to create messages for a variety of situations.
Plus, it's a user-friendly platform, making it a great choice for beginners. The templates support a drag-and-drop approach, and sections of the designs can be locked, supporting stronger branding. The setup time is also nearly zero thanks to many of the features, so you can launch relevant campaigns faster than you may expect.

9. Emma
With robust automation features and customization options, Emma makes creating standout email campaigns a breeze. You can make sure that the best message hits each customer's inbox, increasing the odds of conversion. Plus, you can share templates and creative assets across several business departments, ensuring your branding remains consistent.
Another bonus of using Emma is the more than 100 integrations available. It works with popular platforms like Shopify, Zapier, Google Analytics, and SurveyMonkey, just to name a few.
Plus, you can get email marketing advice from their in-house experts. If you have questions about developing a strategy, creating custom templates, and more, you can get the help you need fast.

10. Drip
If automated e-commerce emails are your main priority, you might want to consider Drip. The platform specializes in marketing email automation, both timing and trigger-based.
Additionally, Drip has stellar visual campaign builder features. Anyone can define triggers, events, and conditions that ignite certain flows, using a visual interface that doesn't require any technical expertise.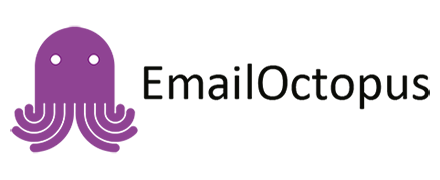 11. EmailOctopus
If broadcast campaigns are your only concern, then EmailOctopus is worth a look. Not only is it inexpensive, but it is built on Amazon's Simple Email Service. That makes it incredibly cost-effective if all you need to list management and basic analytics.