8 Top E-commerce Platforms: Which One Is Right for Your Business?
If you want to have a successful e-commerce business, you need the right solutions and tools by your side. This is especially true when choosing an e-commerce platform.
Often, e-commerce platforms are the foundation of a seller's operation. They centralize key activities, like website management, sales, and marketing. Plus, many offer inventory management capabilities or integrate with leading inventory management software solutions. Essentially, they allow you to ensure that critical aspects of your business can be managed from a single place, making your company easier to oversee.
While there are many amazing e-commerce platforms around, they aren't created equal. Some are better for certain situations than others, so choosing the one that is best for you is a must. If you want to make sure that you select the right one for you, here's what you need to know about e-commerce platforms, as well as what some of the best options provide.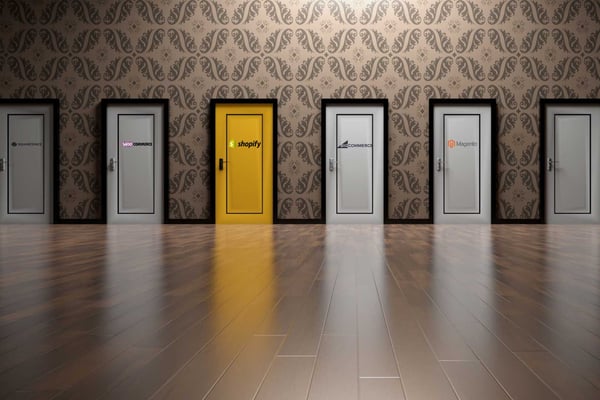 Choosing the Right E-commerce Platforms for Your Business
Selecting the right e-commerce platform is essential for your business. Without the proper tools and capabilities, you may not be able to achieve what you envisioned. At times, this can simply be a nuisance. However, in a worst-case scenario, not having the ideal features could harm your bottom line.
If you want to choose the ideal option for you, it's important to take a close look at your actual needs. Every e-commerce seller is different, and that means you may have e-commerce platform requirements that other sellers don't.
For example, dropshippers need to approach the situation differently than sellers who are storing and moving their own products. These are two unique niches, so e-commerce platforms that work for one might not be the best choice for another.
Additionally, you need to consider usability. Some sellers are incredibly tech-savvy, so they won't have an issue with e-commerce platforms that are more complex or have steeper learning curves. Others need a user-friendly approach, one that doesn't require any technical prowess – such as coding capabilities – to make the most of what the solution has to offer.
Ultimately, the best e-commerce platform for you is the one that meets your needs. By focusing on that above all else, you'll be able to select a winner.
8 Top E-Commerce Platforms

1. Shopify / Shopify Plus
If you're looking for fast setups and a robust feature set, Shopify is a great option. It's versatile and user-friendly. Plus, thanks to the included web hosting option, it is possible to get up and running in less than a day.
Shopify is particularly well suited for dropshipping. However, it can work for nearly any e-commerce seller. Plus, it offers great features on higher service tiers, like the ability to send abandoned cart emails and targeted coupons.
Now, it is important to note that there are some differences between Shopify and Shopify Plus, so you have to choose the account type that's right for you. Additionally, there are a few drawbacks, such as a low level of control over SEO and a lack of checkout customization.
However, Shopify is definitely worth considering due to its speed and user-friendly design. Plus, it has a strong connection to Amazon, which can make it ideal for sellers who focus on that marketplace.

2. BigCommerce
Another one of the most popular solutions, BigCommerce offers sellers a ton. You can list an unlimited number of products, don't have to worry about transaction fees and get a broad feature set.
Multi-channel selling is easy to manage thanks to the ability to link to all of your stores, including Amazon, eBay, and Pinterest. Plus, you can monitor your overall inventory, which is a nice capability.
When it comes to the look of your site, BigCommerce has some breathtaking themes available. Additionally, you get strong control over SEO and metadata, making it possible to boost your ranking in search engines.
When it comes to the learning curve, BigCommerce's is a bit steeper. That means it isn't going to be ideal for everyone, particularly those who want to get fully up and running fast.
Additionally, BigCommerce offers a reasonable mobile experience to shoppers. However, it can be a bit slower than some alternatives, which could leave some shoppers to head elsewhere if they get annoyed with the speed.

3. WooCommerce
WooCommerce is a bit different, being that it's a WordPress plugin instead of a standalone solution. While that does mean it can be harder to get up and running, particularly for anyone who isn't particularly tech-savvy, when it comes to SEO control, it's incredibly hard to beat. You have a solid selection of features and themes, too.
As mentioned before, WooCommerce is WordPress based. That means you have to secure your own hosting and domain, which can be tricky and, potentially, costly. However, you can actually get started with WooCommerce for free (aside from your outside costs). Then, you can choose to add paid-for extensions if you need them. But, if you don't, you don't have to either.
The free version also comes with a decent number of integrations, including with platforms like Amazon, eBay, and Facebook. Plus, you can get access to one-click upselling tools, though you'll need an add-on to do it.

4. Magento
If you're looking for a feature-rich option with solid SEO capabilities, Magento needs to be on your shortlist. Like some of the other e-commerce platforms in this list, this one isn't necessarily for tech novices.
In fact, you may need some foundational skills as a developer (or the ability to hire a developer) to really make the most of this solution. While there are some drag-and-drop options, you may not be able to get exactly what you want without doing a bit of coding.
However, if you have the chops or an expert by your side, Magento has a lot to offer. When it comes to customization and scalability, it's a leader. Plus, you can personalize the content and promotions to the customer, provide a cohesive mobile experience, and get access to in-depth business intelligence.
5. Squarespace
When it comes to DIY website builders, Squarespace is a popular choice. It makes creating an attractive website simple and offers responsive designs that work well on mobile devices as well as computer browsers.
You also get a decent amount of support, which is ideal for tech novices. However, there isn't a phone support option; it's all email or chat instead.
There are a reasonable number of integrations, though not as many as you may find with other solutions. As far as e-commerce platforms go, the price for a store site is competitive, particularly since hosting is included.
Additionally, you can have an unlimited number of products, which is a bonus for sellers with a broad selection. It also supports monthly subscription models and gift card options.
However, once you select a template in v7.1, you can't change it. For some sellers, that's frustrating. While you can still alter certain other aesthetic elements, if you want to completely revamp your site, you have to start over with a new design. That's cumbersome, to say the least.

6. Volusion
When it comes to affordability, Volusion is ahead of many others. Its starter plans are somewhat limited when it comes to features, but the low price tag can make it a great option for sellers who don't need too many bells and whistles. Additionally, getting a store up and running is incredibly simple, as the platform handles most of the hard work for you.
Volusion also includes recurring payment and subscription management features. If that's part of your business strategy, that alone could make this option stand apart from some other e-commerce platforms.
However, sites can be a bit slow to load, and the look of your website might feel a little behind the times. Additionally, there isn't much in the way of upselling tools, which may or may not matter depending on your business model.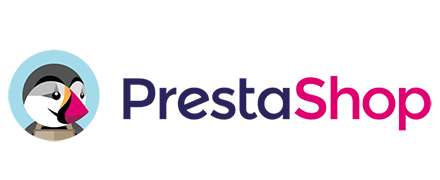 7. PrestaShop
When it comes to feature sets, PrestaShop is competitive. Along with standard capabilities, you can support some options that aren't available through some other e-commerce platforms, like customer file uploads for customizable items.
PrestaShop does offer a free version, though you will have to secure your own hosting. Additionally, this approach may only work if you're somewhat tech-savvy and have some development skills or are open to paying a developer. With the paid version, it's a bit more user-friendly.
While this platform does have some beautiful themes, they can be a bit pricey. Additionally, they aren't all responsive designs, which isn't ideal.

8. 3dcart
With a lot of integration options and a strong toolset for managing your business, 3dcart can be a reasonable choice. You don't need to be a developer to get your site up and running, though you can still access some advanced options if you are comfortable doing so. However, this solution isn't as intuitive as some others, so it may take a bit to get the hang of it.
There's a decent number of included designs, each of which are optimized from mobile and desktop. Plus, with the right plan, you get upsell options, unlimited product listing, unlimited categories, waiting list features, and more.
It is important to note that some of the templates feel a bit antiquated. Additionally, you do have to get into higher-tier plans to get some features that come with basic plans through other platforms. You'll need to keep an eye on your add-on costs to see if this approach is more or less affordable than another if keeping costs down is your main priority.