What is Shopify Markets and How Can it Scale Your E-commerce Business? - Updated 2023
Thanks to technology, more and more people are turning to the web to make purchases. Gone are the days when business owners have no choice but to put up a brick-and-mortar store to start an enterprise of their own. In fact, global e-commerce had a historic sales record of 25.7%, or equivalent to $4.2 trillion in 2020. To date, Statista projects that e-commerce holds 19.5% of total global retail sales. Get our Ultimate Content Marketing Process for E-commerce Sellers.
Consequently, the competition has gotten stiffer by the day, and businesses now struggle to make their mark and get noticed in their niche. Subsequently, it has become essential for every business owner to break into foreign markets and make global expansion a realistic goal to keep up with the pace of burgeoning market competition.
Instead of facing the high costs of building a physical store, business owners are leveraging technology to set up an online business where they can reach new customers from anywhere they want.
What is an E-commerce store?
An e-commerce store is a business that operates over the internet and sells products and services to consumers. The most common types of e-commerce stores are retailers and wholesalers. Through an e-commerce platform, businesses can provide virtual shopping services to customers, start online auctions, create classified ads, and more.
The rise of e-commerce results from a confluence of factors: First, customers wanted a more convenient way to shop from home or work. Second, and as mentioned earlier, entrepreneurs saw this as an opportunity to run their businesses without maintaining a physical store. And lastly, e-commerce stores have the flexibility to tap into a wider market reach. Anyone who has access online is a prospect.
Indeed, e-commerce makes many things easier for both merchants and customers, including the way sellers deal with customer service, point of sale support, payments, and shipping.
The Rise of Global E-commerce
One of the most significant changes in e-commerce in recent years is the increased popularity of cross-border transactions. With the advent of technology comes various platforms that businesses can use to sell their products to shoppers across international borders. In 2020, cross-border e-commerce grew, with online retail sales across the globe increased 24.1%, reaching $4.29 billion of the total global sales.
However, one common problem among businesses operating in global markets is the lack of familiarity with the markets abroad. Many merchants are accustomed to selling domestically, where they can avoid currency conversion costs, international shipping fees, duties and import taxes, and others.
Here is where Shopify Markets comes in. Shopify Markets provides merchants with cross-border solutions like a centralized platform complete with all the details and tools they need to manage a global e-commerce business.
What are Shopify and Shopify Markets?
Shopify is a multi-channel e-commerce platform that allows merchants to sell their products online. The platform is also considered one of the best e-commerce website builders. It makes it easy to set up an online store in minutes, manage inventory across multiple channels in one place, process orders and payments, provide customer service on demand, and use powerful marketing tools to grow their business.
Recently, Shopify re-hauled their software and created a centralized hub known as Shopify Markets. Shopify Markets is where Shopify users can access the company's services for multi-channel retailing, wholesale selling, manufacturing, and professional services under one roof. Businesses can now seamlessly manage inventory, orders, payments, and everything they need for international transactions with Shopify Markets.
Needless to say, Shopify Markets is designed for any business owner looking to scale their business in the global market.
How exactly can businesses benefit from Shopify Markets?
Besides retailing convenience, businesses can already have a head start in the race for global market dominance with Shopify Markets. Here is a comprehensive list of the advantages you can gain from the platform:
1) Reach a vast customer base
Using Shopify Markets, you can modify your customer base to reach new markets in different geographical locations with just a few clicks. Shopify Markets will create a localized storefront for you all equipped with:
Currency Conversion
Local Modes of Payment
Tailored Pricing per Market
Custom Product Inventory Management
Automatic Duties Collection at Checkout
2) Provide a tailor-fit user experience for different markets and audiences
Shopify has found that merchants with a local storefront have higher conversion rates than those with none.Alexika also found out that 40% of global consumers will not purchase if the site is not in their native tongue. This further proves that buyers are more likely to complete their purchases if a Shopify store is designed based on their local language and currency.
Moreover, Shopify Markets also enables merchants to adapt their pricing, products, and checkout fees efficiently, thereby optimizing your Shopify store to fit your buyer's geographic market.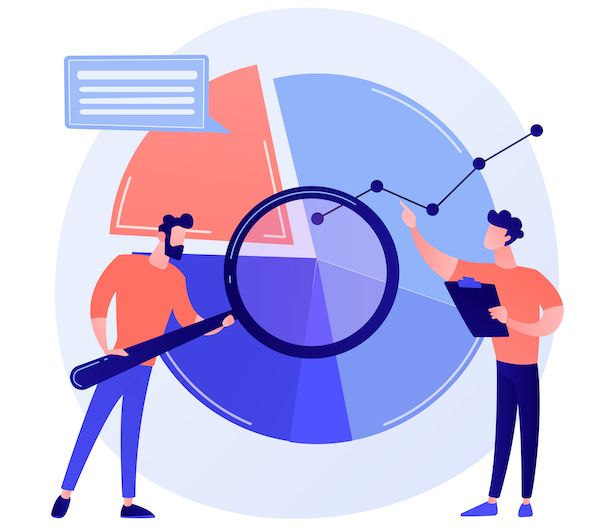 3) Make smart decisions based on market data
Shopify Markets puts together data-driven insights—garnered from its more than 1.7 million merchants around the globe—about customer buying habits in various regions. It then integrates these actionable insights into its smart settings to help business owners make pivotal decisions for their different storefronts.
For instance, as a seller, you don't have to spend time figuring out which payment methods are most effective in each market. Shopify Market does this for you as it automatically surfaces the best payment options at the checkout page.
4) Automate certain areas of your business
Shopify Markets enables you to stay on top of your game with an easy-to-use and intuitive dashboard that lets you manage your Shopify store all in one place, including all your store locations and sales channels. This way, there is no need to set up a new site for each new market segment or waste time doing repetitive tasks. With Shopify Markets, you can focus on other aspects of your business with ease, such as product development, web design, or getting free marketing tips and resources delivered by experts.
Reliable 24/7 Customer and Community Support - Regardless of where you are, Shopify's customer support team is ready and on-call 24/7. Beyond the 24/7 customer support, Shopify also has forums, detailed articles, and FAQs that you can read up and improve your shoppers' Shopify experience.

Automatic Local SEO Optimization

- Shopify Markets integrates automatic local SEO optimization

. This means that business owners like you can maximize your store's web presence in every country or region where you're active. Moreover, you can also use local domains to optimize your store's SEO and

attract local traffic

for each specific market.
Businesses That Have Integrated Shopify Markets
Several well-known worldwide e-commerce companies also use Shopify for their online stores. Perhaps, you may have already purchased from them without you knowing. Here's a list of popular and successful brands powered by Shopify:
Hiut Denim and Co.
This denim company is based in the UK, in the small town of Cardigan, which was home to the biggest jean factory in the country for almost 40 years. The company saw this as an opportunity to provide jobs for the skilled townspeople of Cardigan where they could showcase their artisanal skills in jean-making.
Hiut Denim and Co. experienced its first boom when actress-turned-duchess Megan Markle was donning a pair of their jeans. Owing to Markle's sartorial influence, the brand became a popular choice in people's wardrobes. This prompted Hiut Denim and Co. to move into a bigger warehouse, employ more people, and of course, set up an online store.
Shopify was instrumental in their expansion as they made their beautifully crafted jeans available worldwide.
Beauty Bakerie
Beauty Bakerie is known for its unique brand image—beauty products packaged like baking goods. Due to its unique branding and impeccable makeup formula, overseas demand just kept knocking on their door. Thankfully, Shopify beckoned its call.
Beauty Bakerie's founder, Cashmere Nicole, is the icing on the cupcake for her business and brand. As a self-made single mom who has battled cancer, she truly is the strongest point in their brand. She gives the brand an image of resilient beauty that goes beyond borders.
Naja
Naja is an impact-driven female underwear brand empowering women through eco-friendly undergarments that celebrate ingenuity and inclusivity. This brilliant company was established by designer Catalina Gerald and Jane the Virgin star Gina Rodriguez. They also train and employ women from underserved communities to sew their products.
This business marks an era of conscious e-commerce, not only through sustainable goods but also through giving work opportunities to minorities.
Bebemoss
Shopify not only empowers companies to make sales and go beyond their current numbers but also to go out of their way to help people in need. This is what Izabela Erşahin wants for her brand, a mother from Turkey who employs stay-at-home moms. And not just that, most of her employees are mothers who are refugees from Syria working to make a living for their families by sewing stuffed toys for kids.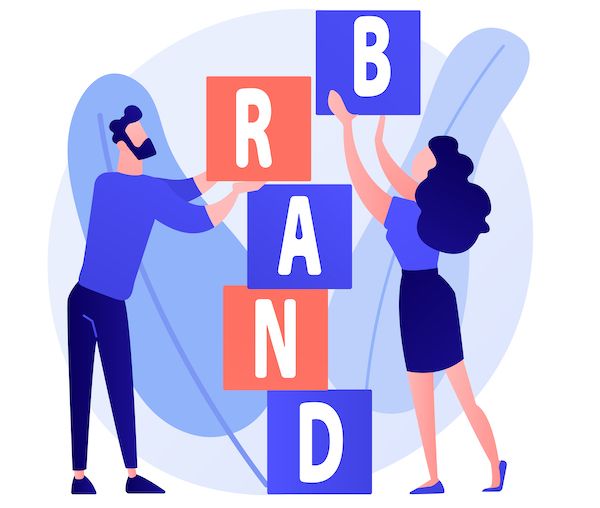 Big Brands that Use Shopify
It may come as a surprise, but the big brands you may be purchasing from also use a Shopify store for their e-commerce business. This is just a reflection of how diverse Shopify can be—from catering to small homegrown brands to today's influencer market, anyone can start selling online.
Here are some of the well-known consumer brands that utilize Shopify for their e-commerce stores.
Kylie Cosmetics
It's no surprise that Kylie Cosmetics, one of the biggest makeup brands to grow overnight, is also a patron of Shopify. The Jenner-Kardashian-owned and run company has been around for six years and is now worth 1.2 billion dollars. The company is the first business under its namesake, Kylie Jenner, the youngest of the Jenner-Kardashians. The company's success can be attributed to the Jenner-Kardashian marketing and management formula and Shopify's support in expanding their market beyond California and the USA.
KKW Cosmetics
Another testament to the success of the Jenner-Kardashian portfolio is KKW cosmetics. Just two years younger, the KKW cosmetics company is equally successful as the latter with sold-out products in less than 3 hours. Business owner Kim Kardashian recently announced that KKW would get a rebrand, something to watch out for Kardashian fans.
Gymshark
As much as we may see Gymshark worn by many American influencers and actors, the brand is based in a different country, the UK. The company is in the same category as Google and Apple, being built and managed from a garage. Ben Francis didn't know that his efforts in his parents' garage would pay off and bring forth a multi-million dollar business.The company's strong social proof is also one of the reasons why they are leading in the market, having tapped into the American influencer market for testimonials, product reviews, and endorsements.
Pepsi Co. Inc.
As companies began to downsize during the pandemic, Pepsi Co, however, saw this as an opportunity and took the e-commerce route. The company launched two online stores wherein customers can purchase their food and beverage products. This pivot to e-commerce has helped Pepsi Co. Inc. to stay afloat and remain relevant during the pandemic.
Tesla
It goes hand in hand that Shopify, the leader of the future of e-commerce, is also working with the leader of the automotive future, Tesla. The company was founded by Elon Musk and is known for creating top-of-the-line fully electric vehicles which are capable of autonomous functionality. Tesla has an online store with Shopify, wherein they sell Tesla merchandise and accessories. You might not be able to buy their latest version of the Model S, but you can certainly purchase a Tesla-branded Tequila!
Case Study: Jeffree Star Cosmetics Breaks Records on the Internet with Shopify
In 2019, famous Youtuber and makeup industry mogul, Jeffree Star, teamed up with veteran Youtuber Shane Dawson to create a unique makeup line, Conspiracy.
This well marketed and documented product line was a shoo-in for multi-million dollar sales since the two YouTubers have a combined YouTube subscriber count of over 40 million. The makeup line launched on Star's website, which is, of course, managed through Shopify.
With their combined following and eager fans waiting to get a hold of their products, it caused the website to crash. Fortunately, since they were working with Shopify Plus, their 24/7 customer service was on the line, assuring the dynamic duo that they would fix the issue as soon as possible. And in a few hours, a new system was set in place. The makeup palettes went flying off the shelves. And in 30 minutes, they were able to sell 1 million units of makeup palettes, a record for both Jeffree Star Cosmetics and Shopify.
Venturing into the Global Marketplace
Maintaining a global market presence can be difficult for any business, especially for those accustomed to selling domestically. Fortunately, there is Shopify Markets, helping merchants succeed in multiple markets through a centralized hub complete with all the tools merchants need to manage a global e-commerce business from start to finish.
To make it even easier for new e-commerce sellers, they also offer a free trial, so you don't have anything holding you back from getting started!