Shopify vs. Shopify Plus; it's a debate many e-commerce sellers have. Both services have great reputations but offer different feature sets and capabilities. Plus, each of the options comes in with its own price point and fee structure, which is an important part of the equation for many.
Global retail e-commerce sales came in at $3.53 trillion in 2019, and are projected to grow dramatically. By 2022, e-commerce sales are expected to reach a stunning $6.54 trillion, which is more than a $3 trillion increase. Additionally, the number of online shoppers is also expanding. Projections suggest that 2.14 billion people will make e-commerce purchases in 2021, up from 1.66 billion in 2016.
If you want to reach those buyers, having the right e-commerce solutions is a necessity. Without a robust site and must-have features, you won't be able to entice shoppers and build your company brand. That's where Shopify and Shopify Plus can come into play.
Many people struggle with selecting the right platform for their e-commerce business. Luckily, it is possible to find an answer to the Shopify vs. Shopify Plus question.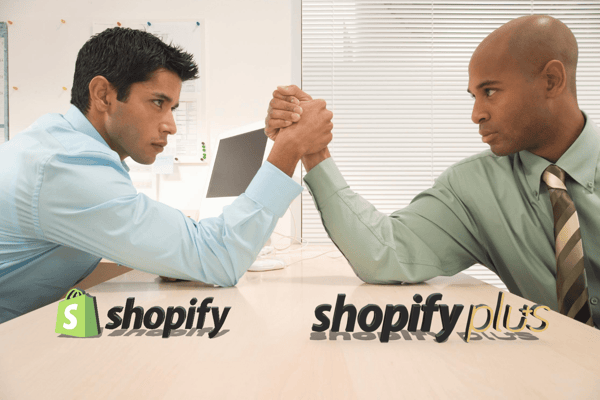 Shopify vs. Shopify Plus: Key Differences
With both Shopify and Shopify Plus, you get a user-friendly platform for building a site. You don't need any coding experience to create a professional-quality shopping portal, ensuring you can set up a functional and attractive online store quickly.
However, even though the platforms are through the same company, there is quite a bit that sets them apart. If you aren't sure which service is best for you, here's a look at how the two are alike and how they are not.
Customization
With a Shopify plan, you do have the ability to customize your theme using the provided editor. This allows you to create an experience that aligns with your brand and offerings, ensuring it all feels like a logical fit.
However, if you want to change to a new theme or do some advanced customizations, you'll run into some trouble. You can't access Liquid, the Shopify theme language, so you can't make certain kinds of changes since you can't reach the code.
With Shopify Plus, access to Liquid is part of the package. As a result, advanced customizations and significant changes are potentially achievable. If you have the coding know-how, the possibilities are nearly unlimited.
The same applies to the checkout experience. With Shopify, you don't have access to a script editor or the ability to customize the messaging based on certain triggers, like the value of a customer's cart. Shopify Plus users can, thanks to the Shopify Scripts tool and the ability to identify conditions that lead to different messaging.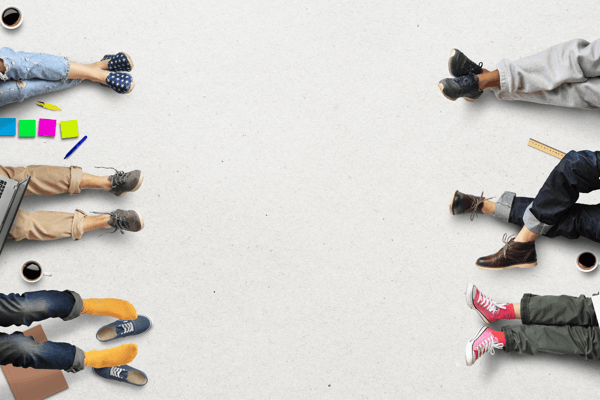 Staff Accounts
With a basic Shopify plan, you can have multiple staff accounts. However, the total you can have is limited. Usually, the number available is sufficient for a small team, coming in between two and 15, depending on the service level. But, if you maintain a large staff, you may run out of spots.
With Shopify Plus, you can have as many staff accounts as you'd like. That's right; it's actually unlimited, so you don't have to worry about picking and choosing who can have credentials.
Additionally, Shopify Plus gives you more control over account permissions. You can segment your staff based on job function, ensuring they only have access to the areas they genuinely need and nothing they don't.
API Integration and Apps
Shopify does support a lot of integrations, but you get access to more as a Shopify Plus user. For example, all users may be able to connect to leading CRM and logistics platforms. However, Multipass isn't an option for a standard Shopify account, but it is for Shopify Plus.
With Shopify Plus, you can also integrate with custom or private apps. While this may not be a must-have for a small business, for an enterprise-level company, it might be a necessity.
Similarly, Shopify Plus accounts get access to exclusive apps. For example, Shopify Flow provides e-commerce automation tools, allowing you to identify triggers and conditions to couple with specific actions. With Launchpad, you can plan and automatically launch a sale for a particular period, and have it all automatically revert back once the sale is over.
Wholesale Storefront
With Shopify, you essentially have a single storefront. Usually, this is enough for smaller companies, as it serves as a streamlined portal for all customer purchases.
But enterprise-level companies may need something different. If they begin getting bulk order requests, having an independent wholesale storefront may be ideal. It gives you the ability to adjust pricing for large orders or separate B2B from B2C activity.
Shopify Plus users have that ability. They can create a wholesale channel, giving them the ability to separate bulk purchase B2B activities from the rest of their sales.
Customer Support
All Shopify users have access to robust support options. Along with an online help center and community forums, you can reach out for direct assistance 24/7. You can connect by phone, email, or live chat for basic support. If you want to handle something particularly challenging, you can even hire a Shopify Expert to give you one-on-one guidance.
But, by going with Shopify Plus, you get a bit more. You'll have access to a launch engineer that assist with your entire online store setup or migration, ensuring the whole process runs smoothly. They can also help with integrations, and can even guide you through finding partners for different kinds of projects. Additionally, the Merchant Success Program, offered to Shopify Plus accounts, provides even more support options, including training that can help you get the most out of the platform.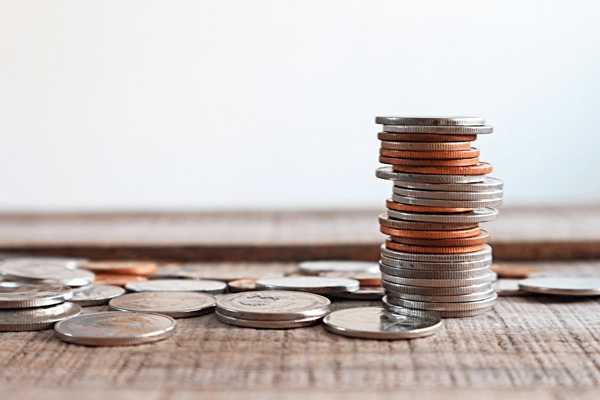 Pricing and Fees
One of the biggest differences to consider during the Shopify vs. Shopify Plus debate is the cost for each service. Shopify accounts are available at three price points, depending on the features you need. If you're just starting out, Shopify Basic makes it easy to get started. Your online store can have unlimited products, and you can tap multiple sales channels. There's inventory management, abandoned cart recovery, discount code creation, fraud analysis, and more, all for $29 a month.
If you want to add professional reporting, increase the number of staff accounts from 2 with basic to 5, access discounted shipping rates, and reduce credit card rates, the Shopify account level could be ideal. It runs $79 a month, which is still very reasonable.
With Advanced Shopify, which comes in at $299 per month, you can have up to 15 staff accounts. Plus, you get access to advanced reporting options, third-party calculated shipping rates, and even lower credit card rates.
To get all of the features that come with Shopify Plus, the fee depends on your business volume. It starts at $2,000 a month but could be more depending on your total sales.
While that may seem high to some businesses, you get a lot for the money. It's an enterprise-level solution, offering advanced features like AR, video, and 3D media product page options, automated workflows, and data migration capabilities. If you want to find out the details about Shopify Plus pricing, you'll have to reach out to get a quote.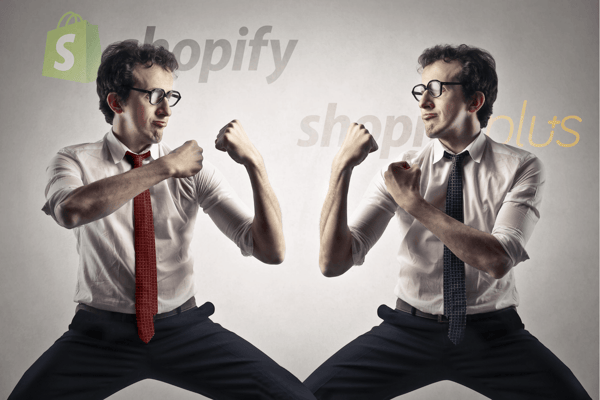 Shopify vs. Shopify Plus: Which One is Right for You?
Generally speaking, when it comes to the Shopify vs. Shopify Plus debate, both platforms have merit. However, if you are a small e-commerce business, Shopify is likely the best fit for your needs. It offers plenty of must-have features at a reasonable price, making it ideal for budget-conscious companies who don't want to sacrifice when it comes to capabilities.
If you're a large enterprise trying to choose a winner in Shopify vs. Shopify Plus battle, Shopify Plus is typically the better bet. It offers additional features and integrations, as well as dedicated support options. For any enterprise-level business, the higher cost is likely easy enough to shoulder, particularly with everything you get by choosing it.