10 Shopify Plus Apps Every High Volume Ecommerce Seller Uses - Updated 2023
According to Grand View Research, the value of the e-commerce software market size globally was valued, in 2019, as $6.2 billion. Between 2020 and 2027, it is expected to grow at a CAGR (compound annual growth rate) of 16.3%.
If you're an e-commerce business owner who uses Shopify Plus to sell your products, then you'll earn more in this industry if you use the right strategies to bolster your business.
One of the best strategies you can use is implementing tools such as the right Shopify Plus apps. But how do you know which Shopify Plus apps are best for you and your business?
In this guide, we'll review all the Shopify Plus apps every high volume e-commerce seller uses.
This way, you can learn about the apps you need to implement. Once you start using them, your business will grow and you will earn more money. Read on to learn more.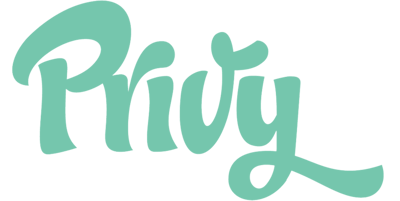 1. Privy
Privy is the perfect Shopify Plus app if you're the owner of a large or small e-commerce business. If you want to drive sales, grow your email list, and improve your website conversions, this email marketing app will do all this work for you.
Features
What makes Privy powerful is how easy it is to design your website like you want to with this app. Even if you have no development or coding skills, you can build up your email list fast with Privy.
All designs are mobile-friendly and customizable. Features you can add include:
Embedded forms
Announcement bars
Flyouts
Banners
Spin-to-win wheel
Pop-ups
One of the most important features of this app is that you can create target campaigns based on customer behavior. As a result, you'll grow your business's email list. Plus, you can improve your conversion rates.
You can do this with campaign triggers. With free shipping bars and cross-sell campaign capabilities, you can increase the average value of your orders. Plus, it's easy to monitor your results with:
Real-time dashboards
A/B tests
Key metrics
Email marketing is easy too since you can use Privy Email to create customer win-back, purchase follow-up, and cart abandonment emails. You can even send text messages that are triggered to your clients. (For example, a welcome message).
This Shopify Plus app integrates with Retention Rocket, octane.ai, smile.io, Bronto, Klaviyo, and Mailchimp.

NotifyVisitors offers an email marketing app for shopify stores. Implementing NotifyVisitors email marketing app, you can quickly send customized and personalized campaigns and connect with your customers. Its simple dashboard offers you insights that will enable you to create campaigns without needing any coding knowledge. Moreover, its drag-and-drop editor allows you to customize email templates that suit your brand.
Features
Drag and drop editor to customize email templates as per your brand needs.

A/B testing to send the best templates for better engagement.

No technical knowledge is required

In-depth campaign analytics to keep track of campaign performance

Automated personalized campaigns to boost open rate

3. Bold Commerce
Another one of the most popular Shopify Plus apps is Bold Commerce. This app works to make your Shopify Plus store work better when it comes to customers making more transactions, boosting your LTV, and managing your pricing.
Features
With the checkout APIs you get with bold commerce, the transaction experience becomes high-converting. First of all, you can customize the functionality, flow, and look of your checkout. Additional checkout features with this app include:
Price Rules and Subscriptions modules
Multilingual support
Flexible payment options
Multi-currency billing
Fraud, tax, payment, and shipping integrations
Pre-built templates
When it comes to boosting your LTV, you can do this by designing a checkout flow, specialized rulesets, and a unique onboarding sequence. The customer portal can be tailored to subscribers, which gives them control and flexibility.
This reduces churn. Plus, you have the choice of subscription presets that are proven to work or making your own.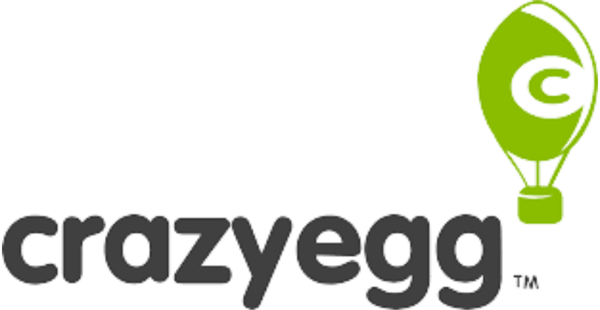 4. Crazy Egg
Another one of the most popular Shopify apps for high-volume e-commerce sellers is Crazy Egg. This is one of the best apps for understanding your customers' behavior when they visit your website. This is because Crazy Egg provides you with heatmaps and more.
Features
Crazy Egg will provide you with recordings of individual sessions and visual reports so you know what your customers are doing on your website. This way, you can understand how they get to your website, what pages they're navigating, and where they stop during their customer journey.
Additionally, there's A/B testing available. With this information you can understand if you need to:
Use a different color
Use a different image
Use different copy
This way, you can make sure that your website visitors become customers. Crazy Egg also makes it easy for you to change up your website fast once you have the above information. You can do this with Crazy Egg Editor.

5. Criteo
One of our Shopify Plus seller tips is that you get Criteo. This is one of the best apps out there for scaling your business, ensuring that your shoppers come back to make purchases on your website, and broadening your business's reach. Now, let's review some of the services available.
Features
Because this app comes with advertising and e-commerce technologies, it makes it possible for you to accomplish what the big players are. As a result, you can scale your business to whatever size you want.
Plus, shoppers will come back to you. This is because Criteo:
Re-engages customers throughout the customer journey
Provides ads that are dynamic and personalized
Uses re-targeting technology solutions to re-engage customers
Reaches customers through all marketing channels
Brings best-quality traffic and sales to your Shopify store
Criteo is one of the best apps for Shopify Plus because the technology they provide you with makes it possible for you to target users on all devices and all channels. As a result, you can reach customers all over the globe.

6. Klaviyo
If you want to know how to use Shopify better, this app can help you. This app, which is free to install and has a 4.4 rating out of 5 on Shopify Apps, is a marketing automation software that saves you time when it comes to getting more customers.
Features
Klaviyo is one of the best apps for email marketing. You have access to email auto-responders, editable templates, and pre-built templates. Plus, this Shopify software takes data from your POS software and Shopify Plus store so audience segmentation is easier.
Some additional features include:
Uses transactional and behavioral data for personalized email campaigns
Cart abandonment email campaigns
Winback email campaigns
Plus, you get some pretty impressive analytics features. In addition to information on click-throughs and open rates, you can also learn about campaign ROI, the revenue you get per subscriber, and campaign performance comparisons.
It's very easy to integrate this app with your Shopify Plus store features, such as help desk and CRM software. All you have to do to install it is click once.

7. HubSpot
Another Shopify app that's popular is HubSpot. With this app, you can increase the revenue you get from your current customer base, build up your brand, and get more organic and paid traffic. You can sync and segment, automate and personalize, and more.
Features
When you connect HubSpot to your Shopify Plus store, you can sync all of your deals, products, and customers into HubSpot. When this happens, all this information is turned into data. That way, you can understand what to do from a sales and marketing perspective.
Apps that help you automate and personalize your communications, like HubSpot, are incredibly helpful to running your Shopify business. Here's what HubSpot provides in that regard:
Email nurturing with abandoned carts
Smart CTAs in your content
Re-engagement ads for specific products
Strategies for building your voice and brand
Finally, this Shopify app collects your data and provides you with a report. You can learn about your abandoned cart recovery and sales processed versus the goal you had for a specific time frame.
A big plus of this is that you can make decisions that are informed by data, expand your business to reach new markets, and improve your e-commerce strategy.
With all of this at your fingertips, you can see why this is one of the most popular Shopify apps.

8. Gorgias
One of the best apps for your Shopify Plus store is Gorgias. This app, which costs $60 a month and has a 4.8 rating out of 5 on Shopify Apps, improves your customer service efforts. There is a free trial, so you can try this app out for 7 days to decide if it's right for you.
Features
There are many customer service features that come with Gorgias. These include a customer service chat service, a help desk, and general customer support. Plus, it's easy to embed the live chat into your Shopify Plus store.
Additional features include:
You can view all your customer service requests from a dashboard
This dashboard includes a view of social platforms, live chat, and email
It's easy to import customer support tickets from CRM apps like Zendesk
You can automate live chat with templates, rules, and stats
You can automate the customer support page with templates, rules, and stats
Gorgias will also provide your customer support team with dialogue history and context so that they know how to respond pro-actively and intelligently to support queries. Plus, this app reduces the first response times for tickets.

9. Plug in Speed
It's worth investing in apps that speed up your Shopify Plus store's load time. For this, we recommend Plug in Speed. This app, which costs $39 a month, has a 4.7 rating out of 5 on Shopify Apps. They also have a free trial of 7 days available, so you can try it out.
Features
With Plug in Speed, you can find the issues that are causing your pages to be slow on your Shopify App store website. Then, you can fix them. This is important to do because a slow website worsens customer experience and damages your website's SEO.
Some additional features that you get with Plug in Speed include:
You can optimize and compress images automatically
It will automatically fix Javascript and CSS issues that slow your website down
You don't need to hire a developer to fix website speed problems
If you want people who visit your page to stay on your page, then investing in this app will make all the difference to the success of your Shopify Plus store. It will also ensure that customers come back to make purchases again and again.

10. Plug in SEO
Another great app offered by Plug in is Plug in SEO. There is a free plan you can use, though there is also a Plus version that costs $20 a month. The rating for Plug in SEO on Shopify Apps is 4.7 out of 5. There's also a 7-day free trial available if you want to test it out first.
Features
The most important feature of this app is that it helps you find and fix any big SEO issues going on with your website. Considering that bad SEO will make it difficult for your website to appear on the first few pages of Google search results, this is a big deal.
Additional features that come with Plug in SEO are:
Searches automatically for speed issues and structural issues
Searches automatically for mistakes in page title/descriptions
Searches automatically for broken links
Fixes issues with filenames, image ALT tags, and headings
Optimizes your blog
Plug in SEO also assists you with rich snippets and structured data so it's more likely that you'll feature prominently on Google's first search page. You also get keyword tools, as well as code snippets that assist you in fixing the problems yourself so you can improve your rankings.
With the Plus version, you get additional features such as multilingual capabilities, a large number of editing tools, and premium support.
There's no need to splash out on this, though. More than 30,000 stores, including Shopify Plus stores, use the free version of Plug in SEO. If you aren't sure, you can always use the free trial.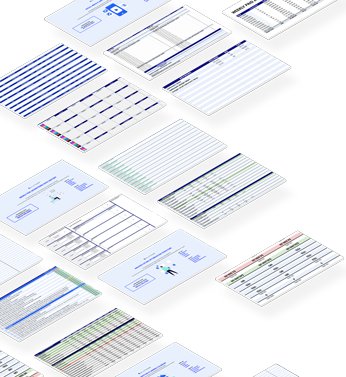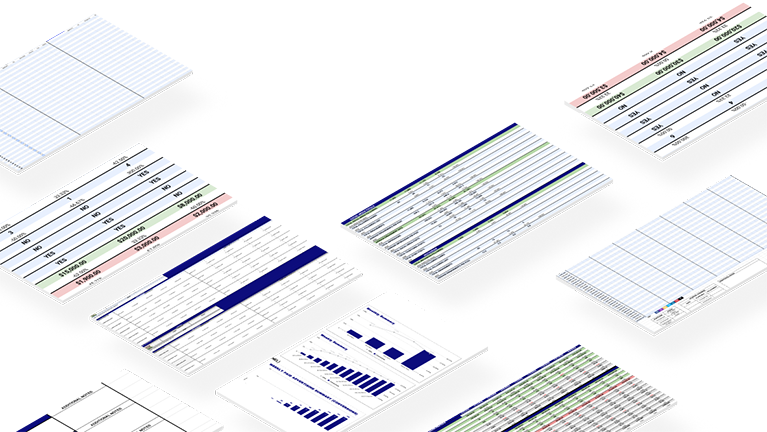 THE ULTIMATE CONTENT
MARKETING PROCESS
FOR E-COMMERCE SELLERS (WITH CHECKLISTS!)
Take your e-commerce marketing strategy from initial conception all the way through assessment, with our easy-to-use, comprehensive content marketing guide.
Need More Information on Shopify Plus Apps?
Now that you've learned about some of the most popular Shopify Plus apps, you might need more information. Maybe you want help selecting the right one for you. Or maybe you want some guidance on how to use these apps most effectively.
Whatever you need, we're here to help. At BlueTuskr, we're experts when it comes to Shopify Plus, e-commerce, branding design, content marketing, and more. We also offer many services to help you run your Shopify Plus store.
To learn more about how we can help you, contact us now.