What is a Headless Shopify Store and How Can it Benefit Your E-Commerce Business? - Updated 2023
The digital revolution is well underway. In 2020, online retail sales already exceeded 4.2 trillion U.S. dollars, and more than 2 billion people purchased goods or services online - a statistic that is sure to grow as digitalization becomes more of a necessity for all businesses. In fact, by 2022, it is predicted that $1 trillion worth of online sales will be made in the U.S. alone, and by 2024, roughly 20% of all retail transactions will happen on a computer or smartphone.
With all of this progress, along with the mass transition to the digital space, e-commerce platforms see the need to keep up with the demands of the public—finding new ways to share product information, place orders, as well as read and write reviews that are well on their way through interface upgrades and technological advancements such as smart voice assistants.
In doing so, big e-commerce brands are reaping the rewards of going digital with ample capital to build software systems in place to cater to these new world's virtual needs. Contrary to what most people think, small businesses can actually also get in the action via headless content management and headless e-commerce.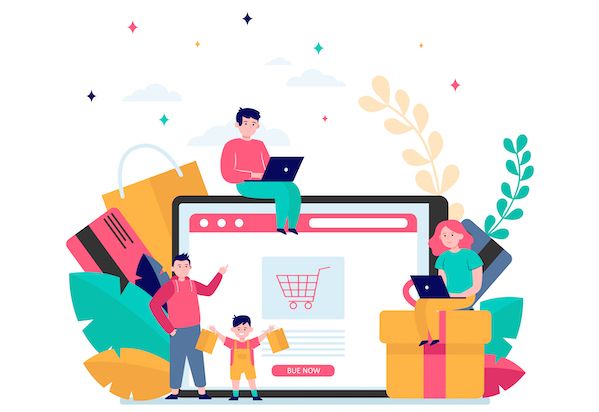 Headless E-commerce: What Is It?
When creating an e-commerce website, you must build two layers: the front and back-end. All content appears to users on the front end of an e-commerce site (e.g., images, product descriptions). By contrast, departments on the back-end handle things like order fulfillment and managing technical issues such as glitches in code or server crashes. The back-end is where you can find all the functionality of your website. To put it into perspective, think of the front-end as the face of your website and the back-end as its torso, arms, and limbs. It makes sense, right?
Headless commerce is essentially a new type of e-commerce architecture that frees up the user of design and development constraints. This means that all functional elements such as blogs, banners, products, or forms can be managed through a program that also includes the content management system (CMS), progressive web app, and customer relationship management (CRM).
Now, with a headless structure, the front-end and back-end are entirely separated, which offers the flexibility to use any template, design, or content management of your choice. Simply put, it enables you to have a custom storefront without changing anything in the back-end.
On the other hand, the back-end is handled by a headless e-commerce platform of your choosing, which includes managing inventory, shipping, orders, and payment transactions. Therefore, by going headless, businesses can use various front-end technologies and back-end solutions to deliver high-quality and tailored-fit content experiences.
What is Headless Shopify?
As one of the leading e-commerce software platforms used worldwide, Shopify is also one of the brands with an innovative platform that utilizes and has popularized the headless approach. Headless Shopify uses different technologies and frameworks for the front-end layer like ReactJS or GatsbyJS. It pulls data from Shopify via Storefront API to provide an all-encompassing e-commerce platform for users, including customers and developers.
By going headless, the customer experience and performance are greatly improved while costs are cut down. Their approach offers the freedom, efficiency, and flexibility to deliver content to different front-ends. Through the platform of Headless Shopify, teams can make real-time adjustments to the front-end without a developer. This allows products to get out faster and improve your customer conversion rate while delivering the best customer experience.
Here, you can unlock creative control by choosing a compatible front-end solution since headless Shopify can support even multiple heads to accommodate various digital platforms and screens. Or for instance, you can also opt to set up a Facebook Messenger Chatbot on your Shopify website to accommodate customer inquiries. With Headless Shopify, the power of omnichannel selling has become easier and more convenient for people who want to build a custom e-commerce site for their business.
Headless vs. Traditional E-Commerce
Before choosing the best site architecture to go with your e-commerce site, you need to first understand the difference between traditional and headless e-commerce. So, to help you settle the score, here are the three key differences between traditional e-commerce and a Headless Shopify approach that will help you decide which platform to pursue.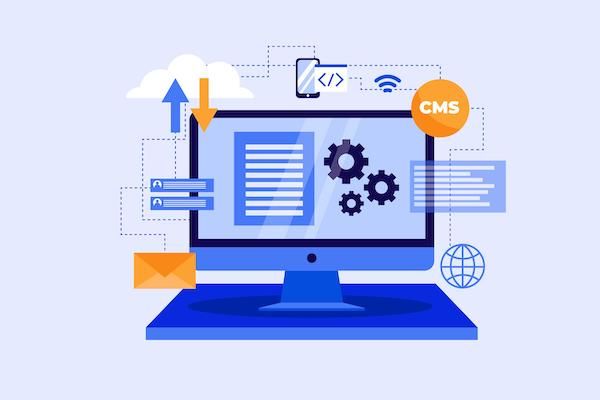 Easier Front-end Development
In traditional e-commerce, front-end developers can encounter constraints with the design restraints and the overall process. Changes would require a great deal of time, especially in editing the code, URL structure, database, and front-end platform. Developers also often find themselves limited as to what can be edited and updated without the risk of preventing future upgrades or voiding warranties.
In contrast, with headless commerce, since there is no defined front-end platform, developers have the freedom to create and improve user experience from scratch that can elevate the overall performance of the e-commerce site and fit the business' core.
Additionally, there is no need to worry about database modification in the back-end because they are separate entities. All the creators have to do is make a simple storefront API call. However, keep in mind that developers and marketers are left to build everything starting from zero with no front-end presentation layer, which includes landing pages for all the product pages. And producing a progressive web app significantly makes the absence of a front-end more felt.
Increased Adaptability and Flexibility
Expect that with traditional commerce comes traditional solutions. They often work. They are tried and tested, but at times, can be outdated. With traditional e-commerce, the front-end is tightly bound with the back-end infrastructure and coding, thus, leaving little to no room for flexibility to make customizations.
Attempting to change something would mean that developers would need to edit multiple layers of coding between the front-end and through the database layer in the back-end.
Headless e-commerce, on the other hand, can waltz you through endless possibilities for customizations as needed and when required. Developers simply need to worry about the front-end for changes, whether big or small. It is a straightforward method that can be executed anytime through a headless e-commerce architecture.
Added Customization and Personalization
Utilizing headless e-commerce offers multiple avenues to create a web design that fits the bill. This means having more control over the appearance and functionality of your e-commerce website. More importantly, it presents complete control over designing the best customer experience for both admin users and customers.
In comparison, traditional e-commerce platforms predefined customer and administrative user experience as it provides little room for modifications. Such platforms can constrain developers and users to make do with preset templates.
The Benefits of a Headless Shopify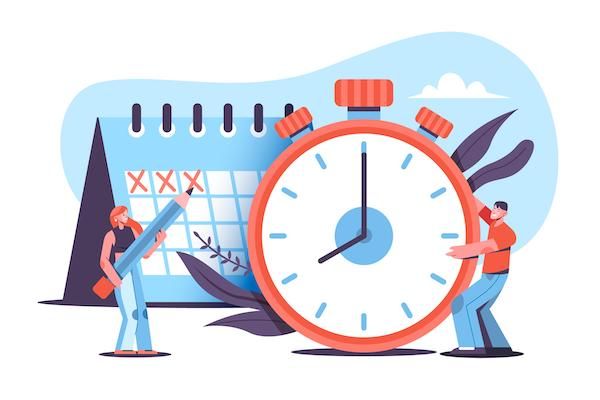 It reduces time-to-market
Finding front-end and back-end professionals who can collaborate well is challenging. Going headless solves this, allowing your front-end team to focus on consumer-facing tasks more. This helps you put your products in the marketplace faster than other businesses.
It gives you more freedom and flexibility in optimizing your platform
Since Headless Shopify separates the front-end aspect (where customer touchpoints occur) and the back-end side of your store (where core processes are done), testing and optimizing a headless system is more seamless. More specifically, it gives you the freedom to try anything on the front-end. This means you can mix and match different integrations, designs, and content to find which best suits your business model and help you achieve your goals.
It provides you with better SEO
A headless Shopify puts you in control of your SEO strategy. This means the ball is completely in your court. No limitations. For instance, you can decide how you will optimize your URLs and meta descriptions. Additionally, Shopify Plus boosts your front-end, which has a huge impact on your ranking in SEO.
Examples of Headless Shopify Stores
Chilly's
Chilly's, the eco-friendly bottle company, is now using headless Shopify and has integrated Shopify Plus with DatoCMS. The former optimizes the brand's shopping cart, while the latter handles the content. Because of Shopify Plus, Chilly's is able to manage one Shopify store that can be available to multiple countries across the globe.
Frank Body
Behind this skincare brand's impeccable design and attractive UX is Shopify Plus (with some help from WordPress). Needless to say, opting for a headless Shopify has made Frank Body's website engaging and easy to navigate, which is why there's no wonder consumers find joy in visiting their site alone.
Yoga Girl
Yoga Girl is an online-based yoga class. Their site is particularly fast, functional, and clean. The front-end was made using Contentful while their product information is pulled out through APIs. The implementation shows specific templates for various pages that you can use. They also met the basic commerce requirements by using Shopify storefront API.
Inkbox
They are a semi-permanent tattoo shop. And while the business itself has only been present in the market for three years, its website tracks over a million visitors each month. They combined Headless Shopify with a custom front-end, and this approach allowed them to serve hundreds of customers while supporting seamless customer service and the best user experience.
Seedlip Drinks
This Headless Shopify store offers non-alcoholic spirits with unique flavors. The details on the product pages are nicely designed and are highly focused on showcasing each bottle image. Their templates are customized and non-conventional, while their website allows all key functions while maintaining good site speed. This store is an example of how simple approaches can be of advantage. Their website leans heavily on content, but they managed to keep the page templates well designed and the cartloads as an overlay that will take customers to a Shopify checkout once the items are added to the basket.
Victoria Beckham Beauty
Victoria Beckham is a fashion icon, celebrity, and influencer who created her own beauty brand. Her website front-end is run through Contentful CMS while using the headless Shopify of Shopify Plus to engage with customers in a direct manner. Using Shopify's two platforms hand-in-hand made it easy to handle big traffic, high-resolution images, and video content at a fast rate with a high-performance single-page application in just a short amount of time.
Is Headless only available on Shopify Plus?
Shopify already serves more than one million businesses in different countries, but if you're still looking for other platforms that support a headless approach, there are also several channels through which you can start a fast performing and clean-cut business website backed with a headless e-commerce architecture besides Shopify Plus. E-commerce platforms such as Prismic, Gatsby, Netlify, Magento Commerce, The.com, OroCommerce, and many others are all great platforms you can utilize if Shopify Plus isn't the most suitable for your headless commerce. The key is to look for a headless e-commerce platform that works best with your preferred front-end.
Here are some things to look for when deciding which headless commerce platform is best to use. Always remember to check in on Integrations, Usability, User Interface (U.I.), and Value for your money.
Integrations
Check in to see if this platform is accessible and easy to connect with other tools or if it has any pre-built integrations that developers need to be accustomed to or need to use in order to connect the business' front and back-end.
Usability
How easy is it going to be to learn the mechanics of this platform? Inspect whether they offer good tech support, training, tutorials, and user support. Headless commerce can sometimes appear intimidating as it can get too technical.
User Interface
Is the platform straightforward, clean-cut, and attractive? Since elevating user experience is the priority, it should be clutter-free. Examine whether it has tools that can contribute to accessibility for both customers, developers, and admin users.
Value for money
Is the support system and value that the platform offers appropriate for the price? Explore the capabilities, use cases, and features of the platform and make sure that the pricing is fair, flexible, clear, and transparent.
Will Headless Impact Core Web Vitals?
The headless architecture is known for decoupling the front-end presentation layer from the back-end system. This process allows the browser to pull content from different sources that result in fewer data layers and optimal page performance, resulting in improved page performance. But all things considered, how does this impact the web core vitals?
Implementing headless commerce can positively impact the Core Web Vitals score of a website. This option allows brands to maximize their DTC online experience. Remember that site speed makes or breaks the user experience on your website.
Core Web Vitals measures pare performances which is a primary signal for search rankings. Users expect web pages to load instantly, and if your page is not breaking through within the 2-3 second rule, then your bounce rate is likely to increase.
Take advantage of any headless e-commerce platform where you can pre-populate data directly on the server instead of making multiple server calls to load videos, images, and other product details. This results in having pages load almost instantly compared to the lag time and white flash users get while waiting for different components to come together in a staggering fashion.
This point is especially important if SEO is part of your marketing strategy. In 2020, Google announced that page speed is more important than ever in its algorithm when it comes to web search rank results.
At this juncture, a headless approach sets up your touchpoints for success on the search engine results page since it opens the business for modern front-end JavaScript frameworks that are speedy, which is one of the keys to getting on top of the algorithm.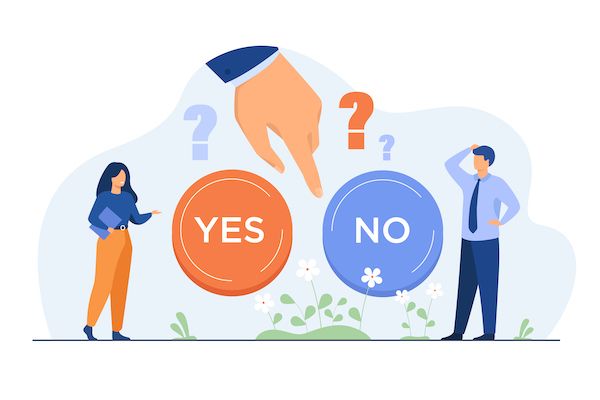 Is a Headless E-Commerce Site Right for You?
How would you know if a headless approach is the right one for you? First, assess your team. If you don't have a dedicated tech or development team and you are not a very tech-savvy person yourself, then it might do you better to stick to a traditional e-commerce platform.
Restraints and all, traditional commerce is still clean and simple. This method is tried and tested and has delivered many businesses to success.
Otherwise, if your priority is to hurry and get out there to plant your brand's roots in the market, then go for the headless approach. The separate layers of front and back-end can improve your business, so going for omnichannel will be an advantage.
If website speed and performance are the core of your business and you have a dedicated development team that can enact your vision, then go ahead and make good use of the opportunities opened by a headless architecture.
With the ever-growing customer consumption of 2.14 billion global users, coupled with relentlessly changing trends and continually evolving trade and technology, all forms of commerce and e-commerce struggle to keep up. But going headless is the only solution now. Headless Shopify will give your business what it needs to stay competitive in today's fast-paced world by providing you with a platform that can grow with your company as well as provide customers with an intuitive shopping experience tailored to their specific needs.