How to Add a Cash on Delivery (COD) Payment Option on Shopify - Updated 2023
According to Wikipedia Cash on delivery (COD), sometimes called collect on delivery, is the sale of goods by mail order where payment is made on delivery rather than in advance. If the goods are not paid for, they are returned to the retailer. As a customer, one of the most significant benefits of COD is that your customers can pay only after they get the product in hand. Another significant advantage of cash on delivery is that it does not depend on credit or debit cards. This factor is useful in suburban or rural areas where a lot of people do not use cards. With this option, it also attracts a lot of customers.
On Shopify, Cash on Delivery can be an option for your customers and is available on all of Shopify Plans. We will walk you through on how to set this up.
Add a Cash on Delivery COD Payment Option on Shopify
Login to Shopify
You can start by logging in to your Shopify Admin at www.shopify.com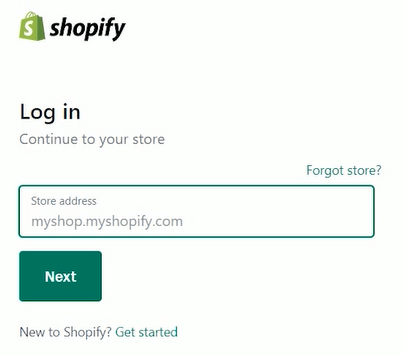 Navigate To The Payment Section
Navigate through the payment section of Shopify. Click Settings located at the bottom left corner of the page, then select Payments on the options.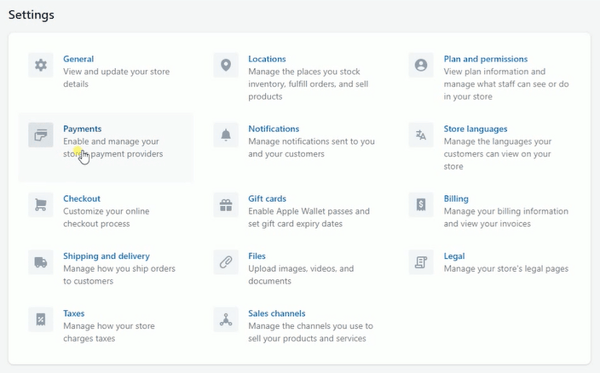 Scroll down to the Manual Payment Methods and click the drop-down then select Cash on Delivery (COD).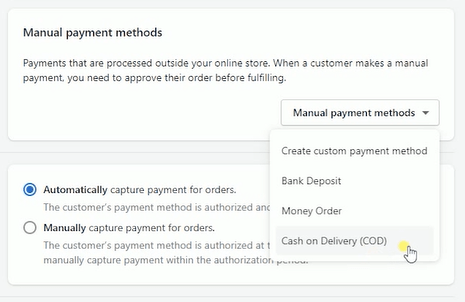 Add The Additional Details
Add the Additional Details. This is where you will be describing how the process works. Enter any information that you want shown next to the payment method in your checkout.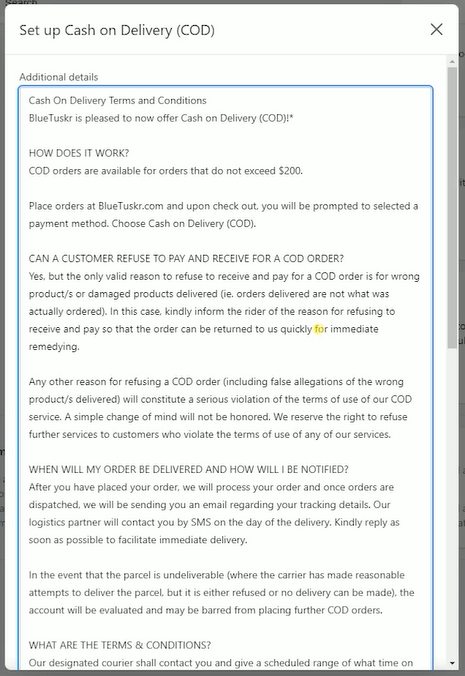 This is shown to the customer once the Cash on Delivery payment method is selected.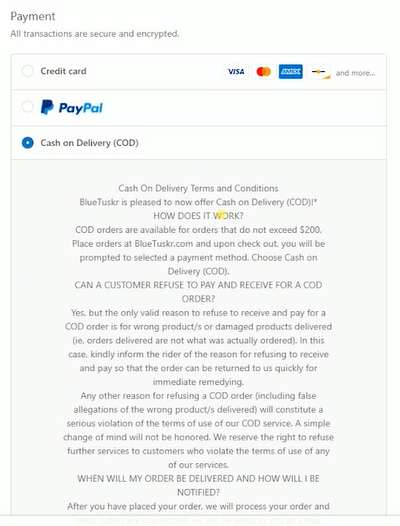 Add The Payment Instructions
Next is to Add the Payment Instructions. Enter the instructions that you want your customer to follow to pay for the order.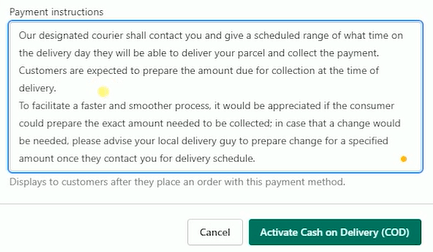 These instructions are shown on the order confirmation page after the customer completes their order. In order to help your delivery guys, it is best to advise your customers to prepare the exact amount.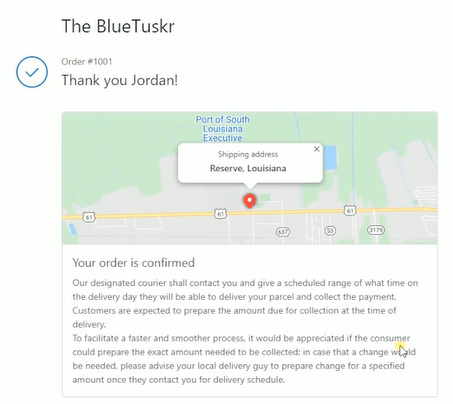 Once you're all set, click the Activate Cash on Delivery (COD) button below to activate it.
Now you're all set. All you just need to do is to wait for orders to come in.
Cash on Delivery always favors the buyer and there are quite a lot of risk as a seller. Unlike the pizza delivery, the main disadvantage of this payment system is that sellers have to take into account the frequency of customer returns. Aside from that, courier companies charge you an amount when you opt for the cash on delivery payment option. But this is something that you can let your buyers.
To reduce the disadvantages and risks involved in COD, sellers should try to adopt some measures. For example, lots of sellers nowadays charge some extra delivery costs in case of the COD option. Moreover, sellers should obtain necessary customer information, such as contact details, even if they are selling through cash on delivery. This way, the chances of losses and frauds can be minimized to a great extent.
Add a Cash on Delivery COD Payment Option Summary
1. Navigate through the Payment Section
2. Access the COD on Manual Payment Method
3. Add the Additional Details
4. Add the Payment Instructions
5. Activate the Cash on Delivery (COD)
6. Fill Out the Required Fields
Watch the video tutorial here: