The Ultimate Guide to Amazon Advertising: Ad Types and Creation - Updated 2023
Amazon Stores
You've probably cooked up a targeting strategy with the sponsored brand ad and sponsored products above. Notwithstanding, hold off on that thought till you see all that Amazon offers in its advertising coffers to target shoppers.
Amazon stores are essential in PPC campaigns to increase brand awareness. It creates a digital store, just like a physical building. Also, this multipage experience lets you finetune product detail pages while crafting your brand awareness.
You must belong to the Amazon Brand Registry to get a store for your business. This digital marketing technique improves dwell time to 83% with 32% higher sales per visitor. That, of course, means a higher conversion rate for your business.
Besides using your brand URL for ad campaigns, here is what you can do with your store:
Customizations

: You can craft your store to give the ideal brand awareness. Everything, from the homepage to the product detail page, is customizable. Use the drag-and-drop tiles to feature your best-selling products and place them prominently like you would in a display ad.
Success metrics:

The idea behind ad campaigns like keyword match types and sponsored brands campaigns is more sales. Measuring the results is essential to know which Amazon PPC ads worked. Fortunately, Amazon Stores offer tools to measure different parameters.

You can track the number of visitors, sales, page views, and traffic. That will help you understand your customers and create ad campaigns that resonate with them.
The key is building the right store to promote brand awareness. Place your logo conspicuously on the product detail pages for good shopper impressions. Alternatively, you can outsource the storefront creation to a professional designer.
Amazon supports videos, texts, and images in stores to promote your products. Once complete, you can submit it for review and approval.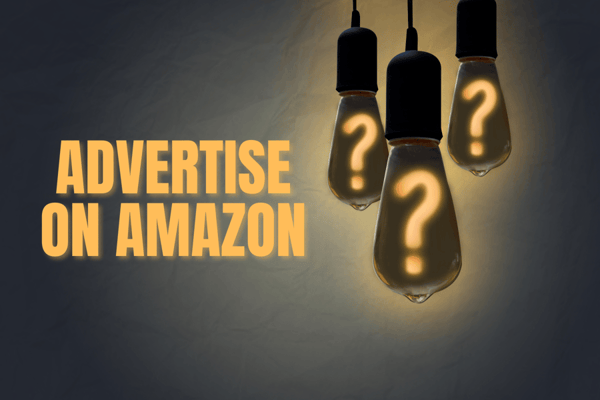 Going Further with Shoppable Images
Sponsored display ads on third party websites and sponsored products are great, but interactive images go even further. Amazon Stores allows sellers to create shoppable images where shoppers can interact with the products. For example, I can click a portion of the image to see details about that section.
It's like product detail pages brought into one image. That way, shoppers can learn about the product without leaving the page. This approach could improve the conversion rate by providing a quick addition to the shopping cart.
This feature is available to sellers on the Amazon brand registry. You don't need to advertise on Amazon to boost your PPC ads before creating a store.
Audio Ads
About 68.2% of users with smart speakers use Amazon Echo (with Alexa), providing yet another advertising opportunity. Audio ads may not have the visuals of a sponsored display ad on third party websites or sponsored products, but they are adequate for brand awareness.
The dynamics are different from Amazon PPC ads. Instead of visuals, we have 10 to 30-second audio advertisements that play during breaks. Users will learn about your products during their morning routines or kitchen time.
Here are the capabilities you'll get with this marketing technique:
Access to quality inventory:

Your brand story can go out on quality audio content, either first-party or premium third-party. They include Amazon Music ad-supported tier, Twitch, Alexa News, and Amazon Publisher Direct.
These platforms already have the trust of their listeners. Hence, pitching your brand on them will likely get more reactions than sponsored display ads on some random website.
Boost response with Alexa:

Amazon is on a new level with its

interactive audio

ads. Users can reply to Alexa and command it to add products to their cart. That impressive feat connects more with shoppers than Amazon PPC ads on random platforms.
Amazon Music's ad-supported tier is a growing channel that presents several opportunities. However, you need a suitable audio ad to connect with the listeners. Remember, they cannot see your products and relate to them.
Do it right, and you will have a powerful technique to add to your Amazon PPC advertising. You can create an ad group with a sponsored display campaign and see how it performs.
Audio ads have an advantage over sponsored display ads. You don't have to worry about keyword research or Google AdWords. There is nothing like search results to enable keyword targeting, which can be tedious.
The advertising cost might be higher than a straight cost per click CPC model. Still, it gives you a select, more interested audience than a typical Amazon PPC ad.
Streaming TV and Online Video Ads
The Amazon Prime streaming service is an entertaining platform, although there is debate over whether it is worth the $139 cost. Our concern is not with that but with the opportunity it provides for ad placements.
Your sponsored products can appear on videos during streaming. Amazon provides quality streaming platforms with a large customer base for your sponsored products. However, you must keep the video ads at high quality.
This service offers two ad placements:
Streaming TV ads that are full screen and non-skippable. They are available in TV shows and movies.

Online video ads for in and out-stream on websites optimized for desktops and mobile devices.
Getting your sponsored products on suitable TV shows and movies is like having relevant keywords for your sponsored display PPC ads. However, there are no automatic campaigns like in sponsored products.
Streaming services and sites available for online video ads include the following:
Freevee

Twitch

Fire TV

Amazon Publisher Direct

TNF

IMDB
With sponsored products, you have minimal effort to create the Amazon PPC ad campaign. Conversely, videos take time and creativity. You don't want a user to stream high-quality content only to stumble on a mediocre video ad.
Hence, you must craft your video ads to the highest quality. Everything, from the aspect ratio to the transitions and words, must align to create a compelling effect. This is not TikTok, where anyone with a camera can create content.
Custom Advertising Solutions
The marketing funnel has different stages, and you start capturing shoppers with brand awareness. Keep them coming back long enough, and you can hit an excellent conversion rate.
Amazon's custom advertising solutions link the Brand Innovation Lab with brands to create campaigns for different funnel stages. It could be an Amazon PPC campaign for sponsored products or something else for brand growth. Think of it as Amazon's in-house solution.
This solution is ideal if you want to advertise on Amazon only. If not, a third-party service provider can offer you a broader paid-advertising plan on multiple platforms.
The latter is a more prudent choice to invest in instead of limiting your reach. You can keep up with the automatic campaigns on sponsored products in Google AdWords with sponsored display PPC ads. Search engine optimization can also help your ads rank for relevant keywords.
Amazon DSP
Amazon takes its advertising beyond primary keyword targeting to the demand-side platform. A typical Amazon PPC campaign involves keyword research and sponsored products on search results. Then, you have product detail pages that reveal more information and provide a call to action for a purchase.
The demand-side platform introduces programmatic advertising, which involves buying and selling digital advertising inventory automatically. This inventory contains ad spaces on a specific website. Furthermore, you can purchase different ad groups via the DSP.
They include video ads, audio ads, and sponsored display ads. This service is available to non-Amazon sellers. Hence, you can push your sponsored products to the right audience without selling on the platform.
The ad creation is up to you. Amazon DSP allows the use of custom advertisements or Amazon creative options, which include:
E-commerce creative templates which kick off with your custom image. You can also use an image from your product detail page. Then, the platform will automatically generate various elements to give your end customer the best performance.

The video creative builder helps you build engaging videos without any cost. Simply select a template and add product images from the detail pages. Then, the builder will do the rest under your guidance.
Amazon DSP offers several advantages over a simple sponsored display PPC ad. You will get the following benefits:
Amazon DSP provides shopping signals and insights to help advertisers target the relevant audience. Hence, you won't spend resources on sponsored display PPC campaigns on less-than-ideal platforms.

Performance reporting is available at no extra cost. That ensures data-driven decisions through insights into the performance.

Manual site reviews and real-time bid evaluations to ensure brand safety and quality standards.

Pick a targeting type

: Beginners are better off with automatic targeting for their sponsored products. Amazon will match your ads with the search queries. However, you must frequently update your product details to match new customer search trends.

Creating Your First Amazon PPC Campaign

Suppose you have your Amazon product listing ready and are about to start your cost per click CPC or PPC ad. Getting your PPC campaigns off the ground is pretty straightforward, whether you want sponsored products or brand awareness. We will cover the steps for creating an Amazon PPC campaign for sponsored products.

They include the following:

Select the products:

You can go to your product listings and pick the ones you want to advertise. Choosing products from

listing

variations

i

s also okay.

Name your campaign:

It is best to keep the name as simple as possible, whether it is standalone or part of an ad group. That ensures easy identification later.

Set a budget:

Pick a daily budget for the Amazon PPC ads. You can view Amazon's recommendations depending on your currency.

Set the duration:

You can run your PPC campaigns without an end date, which requires a substantial daily budget. Notwithstanding, Amazon will keep the customer search term updated for the automatic targeting PPC campaigns. That lets advertisers track changes as the year goes by

Amazon relies on your product details for automatic targeting. Hence, you must conduct keyword research and update the information for better exact keyword match types.

The above steps will get you started on Amazon advertising. In-demand sponsored products will perform well with high click rates. Notwithstanding, do not fizzle out if you have low returns.

You can also opt for manual targeting, but the keyword research is up to you. Use search terms to curate your keyword match types.

Measuring Performance

Once a campaign is ongoing or over, the next step is measuring performance. You can do it mid-campaign if you have an ad group. That will help you pick out non-performing ads.

Advertising reports are available for manual and automatic targeting. You can quickly tell if the keyword match types were effective.

Here are the reports Amazon provides for sponsored products:

Report that shows the search terms. You can quickly see which search terms are top-converting.

Targeting report: This report shows how effective your keyword targeting was during the campaign.

Advertising product report: You will see how the sponsored products performed in sales.

Placement report: This report monitors the performance of campaign placements. That is, how well your campaigns performed in different sections.

Periodic performance report: This section provides information on the average cost per click CPC and the spending data over time.

Purchased product report: You can tell which products had more sales.

These reports provide a framework to expand your advertising or double down on effective campaigns. It gives insights into the audience's behavior, including search terms and purchases.
Adding Lightning Deals and Coupons
Lightning deals and coupons are not mainstream advertising options, but they can get you visibility. Shoppers generally love getting good deals on products. Hence, they will likely first view products with coupon codes and those in the lightning deals section.
Lightning deals are primarily meant for Prime Day, but Amazon runs them all year round. The good thing about them is that you don't need rigorous keyword targeting to get them out. View competitor deals and set your prices.
Coupons could lead to losses if managed poorly. You must pay rapt attention to reports when you run sales with coupon codes. Try two or three percentages to see which offers better returns.
You can push sponsored products with coupon codes or discounts. The first step is getting views; then conversions can come. Amazon advertising is there to help you land more sales, but beware of fees.