Finding low-competition keywords is no walk in the park, but Google once admitted that 15% of searches hadn't been searched before. That leaves opportunities to get low-competition keywords for your next post. Grabbing a competitive keyword with low competition will boost your organic search traffic.
Keyword research is the first step to finding low-competition keywords, which you can do with AI software and other SEO tools. The next step is filtering your list through keyword difficulty, volume, and number of words (for long tail keywords). You can also expand your list with keyword modifiers before filtering out high-difficulty keywords and those with high competition.
Taking the step to find low-competition keywords will improve your ranking for Google searches and help you optimize other pages. It is an essential strategy in search engine optimization for Google Search Console and other search engines. So, we will walk you through the process, from the keyword ideas to removing highly competitive keywords and optimizing for search intent.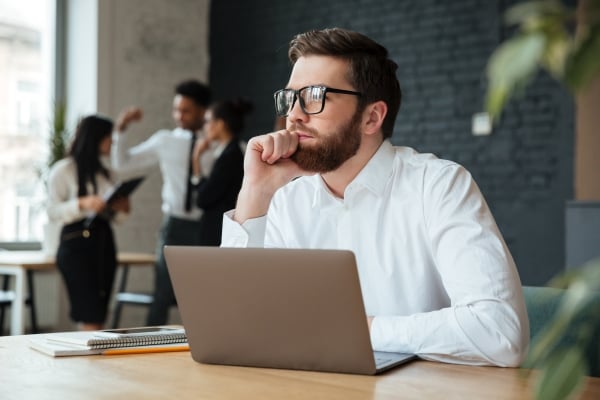 What Low Competition Keywords Offer
Let's begin by understanding the concept of low competition and why targeting them is best. A low-competition keyword is a search query with fewer companies and websites competing for high rankings in search results. In other words, they have a high search volume but low competition.
SEO strategists refer to high-volume, low-competition keywords as the holy grail. They can generate traffic for your site while you use link building to optimize other pages.
Search engine marketing is good for short-term lead generation. However, you cannot escape ranking pages for low competition but high-volume search queries.
Benefits of Using a Low Competition Keyword for Your Next Blog Post
This approach is not about getting the best keywords but getting those with high search volume and low competition. Here are the benefits of finding keywords with low competition and using them for your posts:

Link Building
Link-building efforts pay off when you have high-ranking pages on your website. Then you can build high-quality backlinks to other pages and increase your domain rating.
Increased Sales
Besides your driving traffic website, targeting lower competition keywords can benefit your sales. For example, you can find high volume, low competition keywords for your Amazon listings, increasing traffic. The more search traffic there is, the more likely shoppers are to click your link.
Domain Authority
While Google and other search engines do not use domain authority for ranking pages, it can still be a useful metric in assessing the credibility and trustworthiness of a website You'll be recognized as an authority site for the search term. This benefit is handy for niche keywords.

Keywords to Avoid
In general, you won't want to aim for overly generic keywords that have higher competition. While it's possible to rank for these keywords, it will be more challenging.
You can take your cue from competitor keywords, but avoid the following:
Phrases with a high keyword difficulty score (KD%)
Keyword phrases with low search volume
High competition keywords
Steps to Finding Low Competition Keywords
The top-ranking pages in the search results have their A game on to beat the competition. They occupy high spots that account for most of the search results' click-through rates.
Of course, websites with paid advertising will appear more prominently. Organic ranking is the best long-term strategy for generating leads.
Some people use the Google search bar to find keyword ideas. With a few clicks more, they can find related keywords. That is how easy it is to get a new keyword phrase.
However, knowing which particular keyword has a high search volume but low competition goes beyond that. A keyword difficulty metric and search volume tool will come in to expand on that.
With that in mind, here are the steps to find keywords with high search volume and low competition:
Build Your Starting List
This list is essential, as it will contain targeted keywords that concern your niche. There is no need to worry about high-volume keywords at this point. Your list can even contain those with a low search volume.
Filtering for low competition and high search volume will come later. Here are steps you can take for primary keyword research:
Use a keyword research tool to determine which keyword targets your competitors rank for.
Review performance and identify which target keywords generate traffic for the website.
Use specific words or phrases to filter the list to your niche.
Consider the keyword difficulty score as you run through the options.
You can expand your search for long-tail rankings. Use a filter for four or more words.
Combine keyword difficulty score, volume, and number of words to narrow the results.
You can repeat the process to get even more keyword ideas. In the end, you should have enough to launch your probe into finding all the keywords with high volume, low competition, and a low difficulty score.
Compare Related Keywords on Multiple Sites
A keyword research tool can help with this comparison. If not, find a tool for that. The billion dollar search engine optimization market has enough competition to get you the right tools.
Enter your website and a few other competitors into the tool for comparison. This step can take you from a few hundred keyphrases to thousands of them. Nonetheless, you must work with websites with direct keyword competition for your niche.
Expand With Phrase Match Words
Again, you will need a tool for this. Enter your previous seed keywords to get an expanded phrase match for them. Then you can filter the related matches.
Don't worry if the phrase matches differ from the original search term. They will produce similar results in search engines.
You can also use this opportunity to add question-based long-tail keywords to your list. Typical words include what, who, when, how, why, and where. They are ideal for covering any search term the user may have in mind.
Once you have your final list, the comparison and filtering for keyword competition can begin. Ensure you identify those with a low KD%.
Final Filtering for High Volume and Low Competition
This is the final step in acing the keyword competition and optimizing your pages for your target audience. From the list you have, you can see the monthly volume of searches. That shows how much traffic you can get from those words or phrases.
Popular short- and long-tail keywords will have high competition. Hence, it is best to avoid them during this final stage.
There are two metrics to pay attention to while filtering your list, including keyword difficulty and competition.
Keyword Difficulty
This estimates how much work you'll need to outrank the competition in organic results. It goes beyond spamming your content with the phrase or word. Things like high-quality backlinks, content relevance, and other metrics for Google rankings will come into play.
Keyword research tools often display KD% as a percentage. The closer it is to 100%, the more work you'll need to do to outrank competitors. Hence, pay attention to words and phrases with a low KD%, preferably below 30%.
This process is tedious and requires patience. Sometimes, your initial list will contain words and phrases with high difficulty. That means you must rebuild it again or invest more in outranking the competition.
So, having a high volume on your list is not enough. The ideal search phrase should have a low KD%. It is the only way you'll reach your target audience effortlessly.
Competition
The final step is assessing the competition for your preferred words and phrases. Highly competitive keywords will sink your efforts if your website is not optimized.
This metric is often between 0 and 1. The closer it is to 1, the higher the number of competing sites bidding for the phrase or word.
You should opt for those with average to low competition. However, keep in mind that low competition means either of two things:
The words and phrases are under the radar of competing sites.
They are not profitable.
Other Factors to Consider
High volume keywords with low competition is not all you should be looking for. A few considerations will ensure you don't waste your keyword research efforts, such as search intent and cost-per-click.
Search Intent
Words and phrases may rank high but are meant for something other than the search intent you intend to use them for. An example is a phrase that is meant for navigational purposes. Users will only visit your website if you provide navigational services like Google Maps or Waze.
Target low-competition words and phrases that inquire about the services you render. That way, being among the top-ranking pages will count.
Cost-per-click
Cost-per-click rates for Google are among the lowest among marketing platforms. Marketers that use this strategy often target keywords. Hence, it is worth considering how often your preferred word or phrase appears in paid advertising.
The higher the frequency, the more profitable it will likely be for you. Compare this metric with others mentioned in this piece.

Begin With a Strategy - Final Thoughts
How do keywords fit into your marketing or optimization strategy? Use this answer as a guide when researching words and phrases.
Your approach will differ depending on your final goal. Is it for your blog posts or product listings?