E-commerce Keyword Research and Keyword Targeting - Updated 2023
Let's face it, the Internet is a vast place. And with so many websites out there trying to sell their products and services, you need to be able to come up with a great marketing strategy in order to stand out from the crowd. One of the best ways to help your business get noticed online is through effective keyword research and keyword targeting.
Finding the right keywords to rank for can make or break your online business. One of the best ways to do keyword research is through tools that you can find online for free. There are a lot of free SEO tools out there, but here are some great tips and techniques that will help you to get started with youre-commerce keyword strategy:
Types of Keywords
Before you start your research, it's important to understand the different types of keywords that you can target. Here are the main types of keywords:
Head terms or short-tail keywords: These are single words or very short phrases that represent general topics or ideas. For example, "shoes", "fitness", and "cars."
Long-tail keywords: These keywords appear in phrases of three or more words. Instead of just targeting the general idea behind the keyword, you will find that these tend to be more specific than head terms or short-tail keywords. For example, "best running shoes for plantar fasciitis", "home gym for sale", and "used cars for sale near me." Ideally, you should also be able to find long-tail keywords closely related to your products or services and rank for them. Since long-tail keywords are considered to be more specific, there is less competition around them, which will allow you to gain more exposure, get more quality traffic, and have higher chances of ranking on the top spots in a search engine's results page, which can translate to more sales and conversions for your business.'
Branded key terms: These are keywords containing the brand name of any business or product you are promoting. For example, "Nike", "McDonald's", and "Apple Macbook Pro."
Latent semantic indexing (LSI) keywords: These are keywords that are related to your main keyword but not necessarily identical. For example, if you are targeting the keyword "shoes," some

LSI keywords

that you could target are "sandals" and "footwear."
Geo-targeted keywords: These are keywords that are related to a certain geographical area. You can target keywords based on the country, state, city, or even zip code. For example, if you are targeting the keyword "shoes" and you want to focus on the US market, some geo-targeted keywords that you could use are "women's shoes in New York," "men's shoes in California," and "children's shoes in Miami."
Ecommerce Keyword Research for Search Engine Optimization
The way you structure your keywords is crucial. Keyword research strategy is ideal for e-commerce in particular because it aims to optimize every aspect of your e-commerce site.
Keyword Intent
Keyword intent or Intent marketing is the process of understanding your prospects' buying behavior. This can be done through surveys, customer feedback, and analyzing SERP data to see what people are actually looking for when they type in specific keywords. Once you have a good idea as to what people intend to buy, you can start targeting those keywords to your e-commerce website:
Homepage
Product pages
Product descriptions
Meta descriptions
Category pages
Landing pages
Blogs
When looking for keyword ideas and choosing the relevant keywords for your online store, these are the factors you should consider:
Competition
One way to find keyword opportunities is to do competitor research. See what keywords your competitors are targeting and try to find keywords with lower keyword difficulty and level of competition. You can do this by using keyword research tools such as the Google Adwords Keyword Planner, SEMrush, and Ahrefs.
Relevance
The other thing you want to consider when choosing keywords is their relevance to your store and your products. You can check out people's search queries to get an idea of what people are looking for by using Google Search Console. But of course, you also need to consider the relevance of all the keywords to see if they effectively relate to your products.
Search Volume and Traffic
When doing your e-commerce keyword research, also pay attention to your target keyword's volume and search engine traffic. You can use tools such as Google Trends and Keyword Planner to check how many people are searching for that keyword. You would want to pick keywords with decent monthly search volume because this means that more people are probably looking for the kind of product or service you are offering on your online store.
Keyword Difficulty
Keyword difficulty is another important metric for looking at when doing your eCommerce keyword research. This is a measure of how hard it would be to rank for a particular keyword in Google. You can use tools such as the SEMrush Keyword Difficulty Tool and Ahrefs' Domain Rating (DR) to check the difficulty level of a certain keyword. Ideally, you want to target keywords that have a low difficulty level so you can easily rank for them.
Commercial Intent
Finally, you also want to consider the commercial intent of your target keyword. This is a measure of how likely it is that someone who searches for a certain keyword will buy something. You can determine the commercial intent of a keyword by checking its keyword data, such as its click-through rate (CTR) and average cost-per-click (CPC). The higher the CTR and CPC, the more likely people are interested in buying something.
Types of Keyword Search Intent
Now that you know the different factors to consider when choosing keywords, let's take a look at the different types of keyword intent:
Informational Intent
Informational keywords are those that people use when they simply want to find information about a certain topic. However, they usually do not have the intent to buy anything. An example of an informational keyword is "shoe size chart for women".
Investigational Intent
Investigative keywords are those that people use when researching a particular topic. With these kinds of keywords, they are looking for information to help them make a purchase decision later on. However, they are not yet ready to buy anything. An example of an investigative keyword is "best hiking boots."
Transactional Intent
Transactional keywords are those people use when they are ready to buy something. With these kinds of keywords, people already know what they want (i.e., the product or service they are looking for), and they are just looking for the best deal. An example of a transactional keyword is "buy Nike shoes".
Now that you know about the different types of keyword intent, it will be easier to determine which keywords to target for your online store. Just make sure that you consider all the factors mentioned earlier when deciding.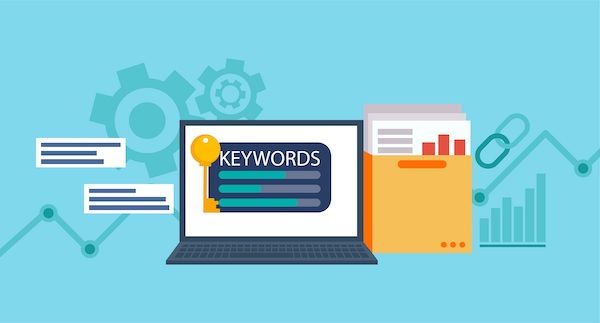 Keyword Research Tools
Now that you know what to look for when choosing keywords, it's time to start your eCommerce keyword research. The first step is to use the right keyword tools. When looking for which keyword tool to invest in, you want to consider the following factors:
The size of the database
The accuracy of the keyword data
The type of data provided
The user experience
Here are some of the most popular keyword research tools that you can use:
1. Google Keyword Planner
The Google Keyword Planner is a free tool that you can use to find keywords related to your business. You can also use it to estimate how much traffic your target keyword can bring in and see how competitive the keyword is. Usually, it starts with using a seed keyword, generating a list of related keywords. You can also get data such as the average monthly search volume and the competition level for each keyword.
2. SEMrush Keyword Difficulty Tool
The SEMrush Keyword Difficulty Tool is a paid tool that you can use to determine how hard it would be to rank your target keyword in Google. You can use this tool for free by signing up for a 14-day trial. This tool uses a Domain Rating (DR) and a Keyword Difficulty Score (KD) to measure the difficulty level of a keyword. The higher the DR and KD, the more difficult it is to rank for that keyword.
3. Ahrefs Keywords Explorer
The Ahrefs Keywords Explorer is a paid tool that you can use to find keywords related to your business. You can also determine the difficulty level for your target keyword and compare it against other similar keywords. Another feature of this tool is its ability to generate more keyword ideas for your content, which you can use as inspiration for articles or blog posts.
4. Long Tail Pro
Long Tail Pro is one of the most popular tools marketers use because of its affordability compared with other paid keyword research tools. It uses Google Autocomplete suggestions as its primary source for discovering new keywords related to your seed keyword. This tool also has a built-in database of hundreds of thousands of long-tail keywords, making it easy for you to find keywords relevant to your business.
5. Moz Keyword Explorer
The Moz Keyword Explorer is another keyword tool that you can use to research keywords related to your eCommerce site. You can also see each keyword's monthly search volume and competition level. This tool also has a feature that allows you to group keywords to get a more detailed view of their competition levels.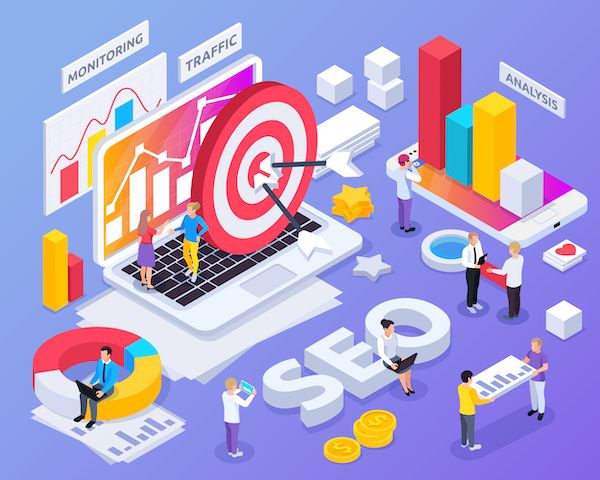 SEO Strategy to Target the Right Ecommerce Keywords
Now that you know about the different types of keywords and how to research them, it's time to put all that information into action. Here is an SEO strategy that you can use to target eCommerce keywords:
1. Do your research
Before you start writing any content, make sure that you do your research first. You can begin with your own keyword ideas and directly type them on the search bar on Google, or spy on your competition and perform competitor research to look for other related keywords with high search volume that you can use.
2. Brainstorm
The second step is to brainstorm ideas. Apply the keywords you discovered in step 1 to your content ideas, and then try to think of ways to incorporate them into your blog posts.
3. Create Content
Once you have enough keyword ideas for different topics, it's time to start creating content. Do not publish the content yet; instead, wait until it is optimized with the right SEO keywords so that search engines will consider ranking your page or blog post higher than others in the search engine results when someone searches for your target keyword or a related term. When writing about each topic, research popular phrases and search queries people use when they talk about it before including those terms or content ideas in your blog. You can use tools like Google Trends or Google Correlates to find out the most common phrases people are using when they search for a particular topic.
You can also do a content gap analysis to find out what topics are missing on your blog to cover for SEO benefit.
4. Create content around long-tail keywords
Rather than using broad keywords, you should target long-tail keywords since they are more relevant and easier to rank for. You can use tools like Long Tail Pro or Ahrefs Keywords Explorer to help you uncover these types of keywords.
5. Optimize pages for local searches
When choosing which pages on your eCommerce site to optimize for local searches, make sure that they focus on the city where your business is located or has a branch. For example, suppose you run an online clothing store based in New York City. In that case, it's more effective to optimize the homepage and product pages of your website with NYC-related keywords instead of generic keywords like "online shopping" or "buy clothes."
6. Optimize your page titles for your target keyword or phrase
A page's title is one of the most important on-page SEO factors that search engines look at because it tells them what a particular page is about. Ensure that your target keyword or phrase has appeared in your page title and often appears throughout the content's body.
7. Optimize meta descriptions for your keyword or phrase
The meta description should be between 150 and 300 characters long, and you can include your target keywords at least once in this area so that search engines will know which topics they are about. Keep in mind that since this area serves as a snippet for publishers to decide whether to include your content in their site, it needs to be enticing enough for them to want to do that. You can use the free Yoast SEO plugin to help you write meta descriptions that are both keyword-rich and persuasive.
8. Optimize your images for your target keyword
Including images in your blog posts is a great way to break up the text and make it visually appealing, but you should also optimize them for search engines. One way to do that is to include your target keyword in the alt tag. For example, if you're writing about "running shoes," use image ALT tags that reflect that phrase.
9. Optimize for internal search terms
If people are already on your eCommerce website, it's important to optimize pages to find what they want more quickly. To do that, you should improve your internal search feature and make sure that the results are relevant to what people type in. You can use Google Analytics or other tools to see which keywords visitors used when they looked for a product on your site and then optimize pages according to those phrases.
10. Optimize blog posts for internal linking
When writing new blog posts, make sure that you link to other relevant content on your website. Rather than using generic phrases like "click here" or "check out my other articles," use targeted keywords that will lead people to the right place on your site. You can also create a sitemap and submit it to Google Search Console so that they can better understand your website's structure.
Conclusion: Keyword Optimization for Ecommerce
Keyword research is a crucial first step in building an eCommerce SEO strategy. By doing thorough keyword analysis, you can determine which phrases to target and on what pages on your website. Using keywords as part of your overall digital marketing strategy can improve your rankings in search engine results pages and ultimately increase traffic to your eCommerce website.
As you dive into your keyword research, try approaching keyword research from two angles: begin with a few keywords that you think are most relevant to your business and products, then use those keywords as a way to discover more related phrases that you may not have considered. Second, look for competitor keywords – the phrases your competitors are targeting in their SEO campaigns. Using both of these approaches will have a comprehensive list of keywords that you can target on your e-commerce site.