Growing your e-commerce business entails getting your site in front of a more extensive customer base. And with so many marketing channels available, it can be challenging to keep up with all that's happening online. However, if you're looking into using an effective strategy to get more organic traffic, conversion, and sales, search engine optimization is a tactic you'll want to explore.

You've probably heard of search engine optimization before, but it's important to understand what exactly the term means and how e-commerce sites can benefit from implementing an effective SEO strategy for their e-commerce website.
There are plenty of materials on the internet to learn from, but only a few get down to the basics and the details of this strategy. So, without further ado, let's begin this comprehensive guide to SEO for your e-commerce store.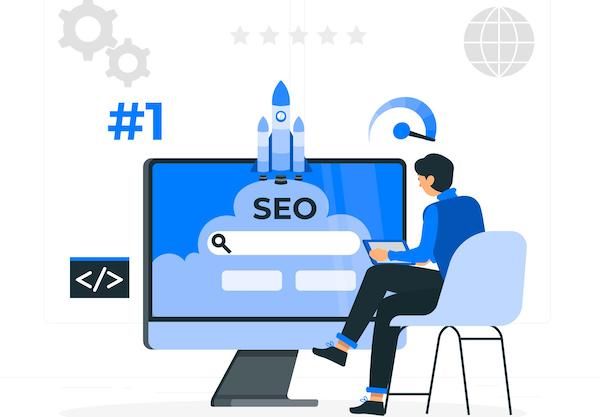 How Does E-Commerce SEO Work?
First, let's define what SEO is. SEO or search engine optimization is the process of optimizing your e-commerce site, so it ranks higher in Google, Bing, and other search engine results pages or SERPs. When your site ranks higher in the search engine results, your site gains more visibility; you're able to reach a larger audience, drive more organic traffic to your page, and ultimately, increase your sales and conversion rate.
Ideally, your website should rank first or at least among the top three results on the first page of SERPs. The advantage of being on top of the heap is that it grabs at least 36.4% more traffic than the websites below.
Climbing up the search rankings may be difficult but not impossible. Various factors such as page load time, internal links, short and long tail keywords, site structure, and many more influence these rankings. Being aware of these factors and knowing how to use them in your favor can help you rank number one without breaking your marketing budget. Continue reading this guide to SEO to learn more.
Benefits of E-commerce SEO
Some of you may still be hesitant to invest your time and money with another marketing strategy that may sound entirely new for you, but SEO has been around since 1997. To start, everyone on the internet has definitely used a search engine, with Google being the most popular search engine around.
That being said, it's time to learn more about the benefits of SEO and why you should consider it for your e-commerce site.
It's an inexpensive way to increase traffic and leads
The continuous flow of "free," long-lasting targeted traffic attracts many people to focus on SEO. We mean "free" in the sense that SEO leverages content marketing to drive organic traffic to your page. It isn't something you pay for constantly, unlike pay-per-click (PPC) ads. Here, you can work on your content marketing strategy to appear on search pages; you publish them on your site as blog posts and hope for customers to find you.
It has longer-lasting results than paid ads
SEO could give businesses an edge over their competition because not only does organic traffic stay on-site longer than unpaid visitors do, but also because this type of exposure feeds right into Google's algorithm. So, as long as users find your content or blog posts relevant and valuable, they're more likely to come back in future interactions, which can result in a long-term relationship that helps to grow your traffic over time.
It has a higher ROI
SEO also has high converting traffic which results in a high ROI. This is because people actively searching for short and long-tail keywords related to your business already have an idea about your product or service. With the right keywords, you can capture users who are already looking to make a purchase. Meanwhile, those hesitant in doing so can be redirected to your relevant product or category pages.
Data can be used for future marketing campaigns
Besides generating traffic and conversions, general customer data can be gathered for future remarketing campaigns. A cookie may be placed on users to be targeted again even after they leave your site. It can give them a gentle nudge to think of your brand and maybe purchase from you.
How can I do SEO for an E-commerce website?
Embarking on your SEO marketing journey requires you to use various SEO tools to gather your website's performance data and improve user experience, user interface, and search rankings. Many SEO tools, free or paid, are readily available for marketers worldwide.
Below are our top picks and why and how we use them for designing an e-commerce SEO strategy.
SEO Tools
Heat maps
A big part of your customer's shopping experience relies on the layout of your website and the usability, visibility, and placement of buttons, widgets, and other web elements.
Designing the layout of your website, including your category page and product pages, should follow the principles of design and user experience. Heat maps are SEO tools that visualize page performance using a color that ranges from red to blue. Red indicates areas with the highest level of engagement and blue with regions with low engagement.
Scroll Maps
There are different types of heat maps you can utilize depending on the data you need. The first type is scroll maps. They track how far readers scroll down your page before leaving—the redder the area, the greater number of people who read it.
Click Maps
Click maps, as the name suggests, track where users click. This covers anything clickable such as links, images, logos, CTA buttons, and the navigation bar.
Hover Maps
Lastly, hover maps track where users move the cursor around the page. Hot spots show where users pause most often.
You might be thinking, "This is a lot of data, now what?"—Now, you can gain a better understanding of how users interact with on-page elements, how visitors move through your e-commerce site, and where friction exists. With heat maps, you can optimize the CTA buttons on all the pages on your site, troubleshoot common problems such as cart abandonment and usability issues, and streamline the shopping process to ensure conversions.
Google Analytics
If you want to look at the finer details of your website visitors, you can use Google Analytics for free. As an e-commerce retailer, it's a must to have some background data on your customers. Knowing how they got to your website, what they do in it, and whether they act the way you want them to are all critical points of information you need to understand.
The Google Analytics dashboard is segmented into four namely, audience, acquisition, behavior, and conversions.
Audience
The metrics under the Audience category include the number of users and sessions, average session duration, average pages per session, bounce rate, and the ratio of new to returning visitors. These metrics can give you insight into what content your audience favors.
One of the most important SEO metrics is the bounce rate. It refers to the ratio of visitors that quickly leave your website after visiting only a single page of your website. A high bounce rate indicates that your website fails to engage users.
Acquisition

metrics
Acquisition metrics include organic vs. paid sessions, Google ads, and search console. Here you can see how your ads and SEO content perform. High organic search rates indicate that you have relevant and quality valuable content for your target market. Low ad performance can be your push to change your ad strategy or pull out from paid ads and focus on e-commerce SEO instead.
Behavior

Metrics
Behavior metrics include newsletter opens, average time on page, top queries in search, Adsense revenue, and top 10 landing pages. These metrics help you learn more about the behavior of users while they are on your website.
Conversions
Lastly, conversions include the conversion rate, goal completions, e-commerce transaction value, and quantity sold. These metrics help you understand how well your e-commerce website converts traffic into sales.
SEO Strategy for E-Commerce
Now that you have a basic idea of the metrics, let's talk about planning an effective e-commerce SEO strategy. First, you need to understand the foundational pillars of SEO, including technical SEO, on-page SEO, and link building, among others.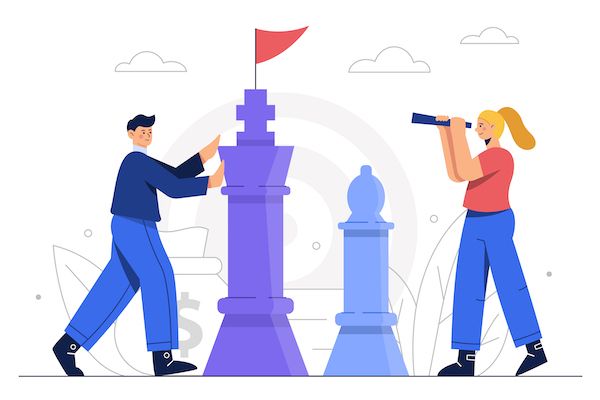 Competitor Research
Let's begin strategy building by observing the market. Like we've said earlier, your goal is to stand out among the crowd, and to do that, you must know who your competitors are and what they bring to the table.
SEO competitor analysis is a common strategy that helps you gain better search results by analyzing your competitor's performance and using that information to improve your marketing campaign. You can look at what works for them, reverse-engineer their strategy, and use that to devise your own strategy. Competitor research answers questions such as:
Who are my SEO competitors
What short tail and long tail keywords should I target?
What topics should I cover?
Where can I find links?
How can I boost my link building efforts?
What type of content marketing strategy do they use?
You can outsmart your competition by answering these questions. You'll know what short and long-tail keywords to target and where to find links. Moreover, you can better understand your site's architecture, do better keyword research, and know where to make improvements.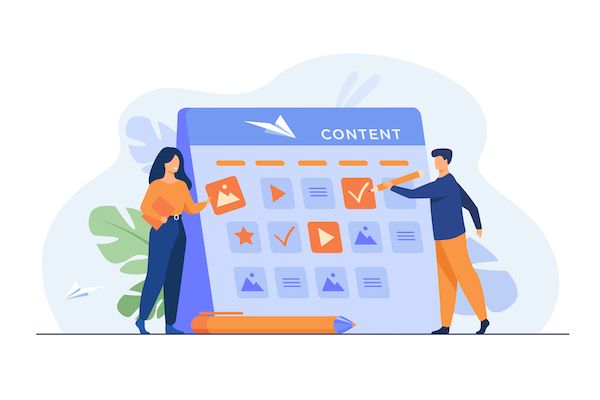 Content Pillars
Another quintessential part of SEO is content pillars, otherwise known as pillar pages. They are the main landing page within a content hub. They are the foundation, the "pillar," on which cluster pages are built. Excellent content pillars should give your users a comprehensive overview of a topic and act as an authoritative source attracting many external links.
Organizing your content in such a way makes your content pages user-friendly and drives up engagement. Since it contains numerous internal links, it also allows users to binge-read blog posts as much as possible. It's a win-win situation, they get their questions answered, and you get longer session durations and more page views.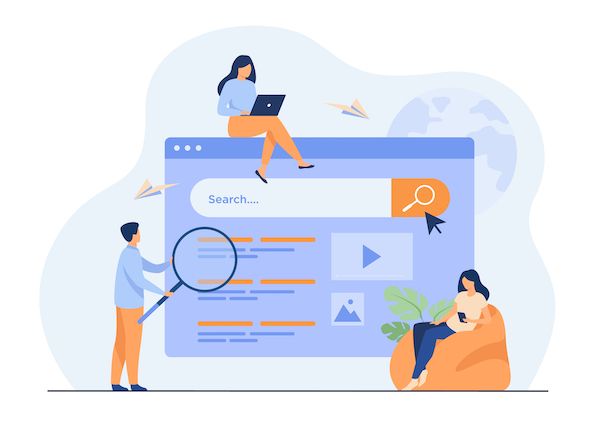 E-Commerce Keyword Research and Targeting
SEO marketing revolves around the wants and needs of your customers. Before you can create quality content they can relate to, you have to know what to write about. In SEO, keywords are everything. Keywords help determine what content your team should create. Properly researched keywords are what lands your blog post in SERPs.
There are two ways to start your research. One is to start from scratch using keyword tools; the second one is to monitor your competition.
With keyword tools, it can provide you with a myriad of keyword ideas with high search volume. Remember, though, that you need to go after keywords that are relevant to your e-commerce store.
On the contrary, competitor analysis allows you to vie for keywords that already have a good amount of search volume. This tactic also offers an opportunity for marketers to identify low-hanging keywords or those that have a good amount of traffic and relatively low keyword difficulty.
Once you've done your research and data analysis, you can have a bank of keywords that you can use to identify which anchor text to use for link building and which keywords to incorporate in your content marketing strategy.
Whether you choose to create your own SEO path or elevate the strategies of others, you're going to need specialized tools to execute them properly.
Google Keyword Planning
Google Keyword Planner is a powerful tool that is perfect for keyword research. Its features allow marketers to discover important keywords while simultaneously finding search volumes, competition, and ad pricing for specific keywords.
If you don't know where to begin your keyword research, you can enter words related to your business, and it will provide suggestions and insights on those keywords. For example, if you plan to start a kombucha business, you can use phrases like "kombucha," "kombucha lemon," and other similar words.
Broad search terms can give you a long list of related keywords to work with. You can use the list to find topics that you can use for your content and SEO marketing.
After gathering a list of potential keywords, analyze each word's average monthly search to see how they perform in search rankings. Doing this can help you target keywords that fall in the middle of the search volume spectrum. It's best to avoid keywords that have too high or too low search volume. Too high of a search volume and the market becomes too competitive, too low of a search volume, and your article might not even get looked up by Google.
Keyword Tracking
Once you've incorporated keywords into your content, the next step you need to take is to monitor them. This process is called keyword tracking, and it helps brands seal their position in the search engine results page for keywords and phrases. It also offers the following advantages.
Assists in finding keyword opportunities
Improves content
Engages audience
Drives visibility
Tools such as SEMrush, WooRank, and Ahrefs provide robust features to tie your SEO strategy together. They offer different features that provide unique value; you just need to find one that best supports your campaign and brand objectives.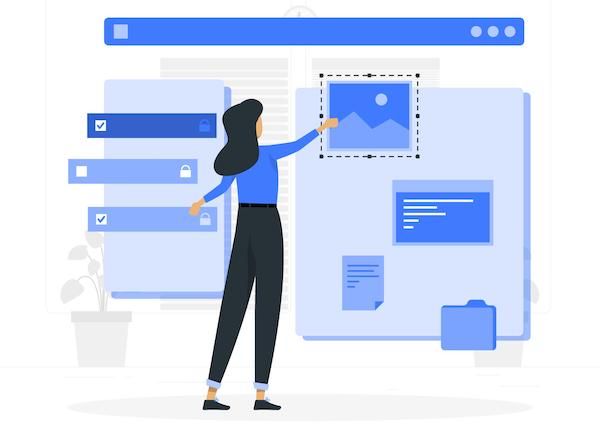 Category and Product Pages
Once you convince customers to buy your products through SEO-optimized content and tactics, the next aspect of your site you should think about is the category pages and product pages.
Category and product pages contain your products, divided into subsections so shoppers can easily navigate the products they want. These pages can also attract users from search engines to your website through quality content and targeted keywords. Pages like these are the perfect union of commercial and informational pages. Optimizing the pages on your site for each product and category page isn't easy, but not impossible with a proper site audit.
Optimized category pages find the right balance between effective SEO and a smooth user experience. This means your website should have enough text to target keywords while maintaining an easy-to-navigate, image-focused layout.
Whenever keywords are needed, keyword research is involved. Your top priority should be analyzing the user's search intent for optimized category pages and product pages. Doing this can help you understand how to categorize products and write a compelling copy for them. Supposing you've done your research correctly, the next step is to write a copy for your product and category pages.
The copy must also be optimized for SEO with the smallest amount of words possible. You can't let too much text overwhelm the image and design of your page. Doing so will ruin your website's functionality and aesthetic. Here are a few tips for an effective e-commerce SEO page copy:
Optimize your Title Tags
Title tags have the power to signal search engines about your page and its contents. Choose the correct title tag, keywords and placement is a significant factor you should keep in mind. Search engines read terms exactly as they're written. Thus, the most important terms should be written first, followed by the brand name at the end. Titles also have a maximum character count of 70. Anything exceeding this count will be ignored.
Nonetheless, there's no need to be discouraged if you can't immediately reach high search rankings. It may take a while before you can see results, but as an e-commerce site, adding free shipping and other discounts in your title tags can make up for this. Identify what incentives your customers want. For example, many shoe shoppers are still hesitant to buy shoes online. Hence, you can offer and include in your title tag that you offer free returns as well.
Add text in small snippets
At all times, you must minimize the space words take up in your product pages. You can segment your content by using headings and subheadings. Category pages can also contain internal links that lead to pages that contain relevant information related to the products on the page. In your pursuit of a pleasant user experience, you shouldn't forget about your keywords.
E-Commerce Technical SEO
Coming out on top of the search rankings requires a holistic approach. The amount of effort you put in researching keywords and writing content won't produce the results you want if your website looks and performs poorly. In this section, we'll be dealing with technical SEO.
Like an on-site retail shop, the design and architecture of your website affect user experience and sales. E-commerce sites' site architecture is about how users navigate your website, where product and category pages are, and how many clicks it takes to get from one page to another. There are plenty of factors to consider in optimizing your website, but here are a few that we think are the most important.
Usability and Page Load Speed
More and more digital shoppers are growing impatient. Reports claim that 57% of shoppers abandon shopping websites if they have to wait three seconds for a page to load. If this isn't enough to convince you to improve your site speed, 80% of these potential customers won't ever return.
Readability
Website readability measures how easily visitors can read and understand the text on a web page. Having low readability throws all your keyword research efforts and content writing down the drain.
There are several tools to test your website's readability so that you can make adjustments and see improvements. Hemingway editor judges the reading level of your text based on grade level and gives you suggestions on how to increase or decrease your text's grade level. You can also try out tools that score a text's readability by using indicators such as the Flesch Kincaid Reading Ease or Gunning Fog Score.
Internal Linking
An internal link is a link from one page of your website to another. They are usually used in page navigation or seen in hit lists, related articles, and many more. Internal linking is done to provide users additional information on topics they're interested in. Additionally, it helps improve SEO since Google tracks which articles are relevant and are of high value based on the number of links they contain.
Search Intent
Google's #1 priority is to satisfy users by giving them the best user experience and fulfilling their search intent. There are four types of search intent—informational, navigational, transactional, and commercial investigation.
People with informational intent are merely looking for answers to particular questions for research purposes. Consequently, navigational intent refers to people who are looking to go to specific websites. Searches under the commercial investigation intent are done by those who intend to buy items in the near future. Finally, e-commerce stores should be after people who are searching with transactional intent. They are those that are looking to make a purchase.
Knowing which keywords fall under these types of search intent can boost the compatibility of your content with the intent of your customers. One way e-commerce retailers lose hesitant customers is by hard-selling their products without providing sufficient information about what they offer.
Broken Links
All links in your pages, outbound or inbound, can either help or hurt your search rankings. We'll get more on that later, but for now, we'll discuss a risk all website owners should know. Links can "rot" and get broken. These links may be clicked by your expectant customers and be led to broken sites instead. Even one broken link is bad for user experience and devalues your SEO efforts.
Redirects
Redirects happen when users request to go to a particular page but get sent to a different one. This occurs when the site owner of the link deletes the page and channels visitors to a relevant page instead. This is a better alternative than allowing users to get frustrated over a 404 message.
Robot.txt Files
The "man," or rather, the bot behind search rankings, are web crawlers that most search engines use. These bots index the content of all websites across the internet. From that, they filter out what websites appear when specific keywords are searched. These bots crawl from one website to another regardless of time or user load.
When you're having an influx of visitors to your website during sales or the holidays, you'd want your website to perform in its tip-top shape. Getting a visit from web crawlers during these critical times can slow down your website, causing you to lose sales. To avoid this, robot.txt files were created to limit the pages web crawlers can visit. This .txt file can also keep files off of Google if you don't want your media content to appear in Google search results.
Tags
HTML tags highlight certain relevant parts of your content for search, and they describe these for web crawlers. We consider these five tags to be the most important in improving your SEO.
Title tags, Meta description tags, and Schema markup are the words you can see in SERPs. Title tags are the words with the biggest font size and act as the headline for your page. Meta description tags are used to provide additional data regarding your webpage. Lastly, schema markups can be found under your title tags, and they enhance SERP snippets with additional snippet features such as ratings, calories, time, and other factors.
Heading (H1-H6) tags allows you to break down your material into more digestible, bite-sized reads. On the other hand, image alt text helps screen readers and search engines describe the image and better crawl your website.
Off-Page SEO Optimization
Your website isn't the only platform that you can use to boost your online presence. Off-page SEO, also known as off-site SEO, offers another way to create a well-rounded strategy and informs the search engine that your website provides quality content.
To make it simpler to distinguish on-page SEO from off-page SEO, categorize everything that you put on a page on your site, such as internal links and meta descriptions as on-page SEO. In contrast, influencer outreach and link building count as off-page SEO.
This section takes a closer look at the strategies that you can incorporate into your current off-page strategy.
Link Building Strategy
Link building is the act of getting links from different sites to point at your website. These inbound or outbound links are known as backlinks, and they're what search engines use to gauge how relevant your page is when related keywords are searched for online. SEO best practices dictate that the more quality links you have pointed to your page, the better.
Creating shareable content like infographics, reports, blog posts, and surveys is one way to get other sites to link back to you.
Guest Posting
Guest Posting involves reaching out to blogs and publications to entice them to post your content on their page. Guest posts contain engaging content with subtle links to your website. You can also use this to gain brand mentions.
Social Signals
These are the collective engagement, shares, and likes of a website recognized by Google as an authoritative signal.
Business Listings and Directories
Getting yourself listed as a business on directories such as Yelp, Manta, and Google My Business is another way to improve your site's visibility.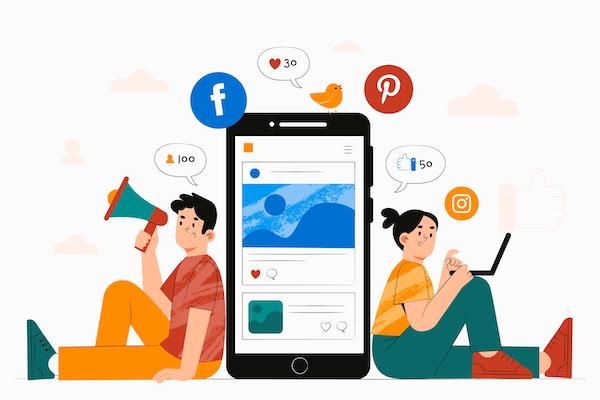 Social Media and SEO
With quality content, social media gives you the chance to broaden your audience, remain relevant, and establish thought leadership in your space without spending a single cent in ads. In fact, it is one of the cost-effective ways to tap into a vast number of audiences. Here's a sneak peek at the number of monthly active users per platform.
Facebook - 2.8 billion
YouTube - 2 billion
Instagram - 1.3 billion
TikTok - 1.1 billion
LinkedIn - 740 million
Pinterest - 454 million
Twitter - 330 million
To leverage the advantages of social media, here are some pointers to encourage your audience to click the share button.
Be trendy
Collaborate with influencers
Provide easy sharing buttons
Look into long-form content
Make listicles
Build a relationship with your followers through engagement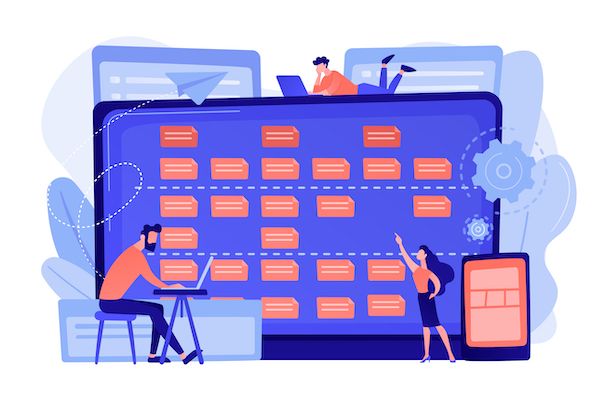 E-Commerce SEO Optimization Checklist
To make this guide to SEO easier to follow, here's a checklist to ensure that you're making the most out of your SEO optimization strategy:
Schema Mark-Up
Schema markup is the natural language of search engines. It's in code and provides search engines with all the information they need to get from your content, which is the small subtext you see below the article or website title when you do a keyword search. These can also come in the form of star ratings and customer reviews.
Meta Descriptions
Meta descriptions are another element in SEO that is written in code. They are the very description that you see underneath the website or article titles. Within the code, the attribute "name" is designated for the actual meta description of your content, while "content" is the article itself.
Meta Titles
This attribute in the HTML code tells search engines the page's title and describes what kind of content is on the page. For better optimization, it should contain the target keyword that would describe the page and its content. Include a meta title for each page of your site for better visibility.
Product Descriptions
The product descriptions that you use on your site play an essential role in SEO. Product pages should contain the main keywords that people would search for to find your product.
Title Tags
If you're familiar with hashtags, this does the same thing. The HTML code that specifies the tags that your website contains is another component of SEO. When you hover over a tab on a website, you may notice additional text that tells what the website is about.
Having images on your website is important, especially if you want to make a sale. It gives your visitors another avenue to look into your products and services.
In optimizing images in your website, you must make sure that your pictures are of ample size in terms of actual file size and image size to ensure no delays in site speed. At the same time, make sure that the image files are optimized for different devices.
Shorten URLs
These are links that have been shortened to provide a more clean and compact link. It is a significant aspect of SEO because it reduces your URL's length, making it easier for search engines to crawl and index your page or website.
It is also helpful for marketing on social media, email newsletters, and other marketing channels. Shorten URLs using bitly or goo.gl.
404 Pages
404 is the page that appears when a website or link has been moved or deleted. 404 error pages don't have a substantial negative impact on SEO, but there's plenty you could miss out on if you don't address them. If your website's backlinks lead to pages that return a 404, attempt to correct those links, and 301 redirect your broken URL addresses to the relevant pages.
Check Your Trustworthiness
Trust is a significant factor in a website-search engine relationship. To establish trust, use your name and address in the copyright section. This shows that you're a real business and not just some fake company trying to market products or services.
For e-commerce websites, it would also be helpful if there is a customer service number included for customers who may want to inquire about their purchases. Additionally, publish quality long-form content with no fillers. Updating your content regularly also helps you to rack up some trust points.
Content
Your content is your main arsenal to make your site SEO-optimized. It would help if your content should be informative, engaging, and well researched to make it more appealing for Google's search algorithm.
Remember, the keywords you use throughout your article should look natural without looking repetitive or contrived. And, of course, avoid keyword stuffing. Ensure there is no grammatical error because this will leave an impression to readers that your site may not have been well-edited. Lastly, always remember to have a backlink from your website or blog so that Google can easily crawl and index it.
Orphaned Pages
Unlike the 404 pages, these are pages that you need to address immediately. Orphaned pages are not linked directly from any website or can only be accessed by actually knowing and entering the URL. These pages bring in no traffic as they are not linked to the HTML code of your site itself and do not contain the meta title and description you use. See to it that all your pages are linked up together to ensure search visibility.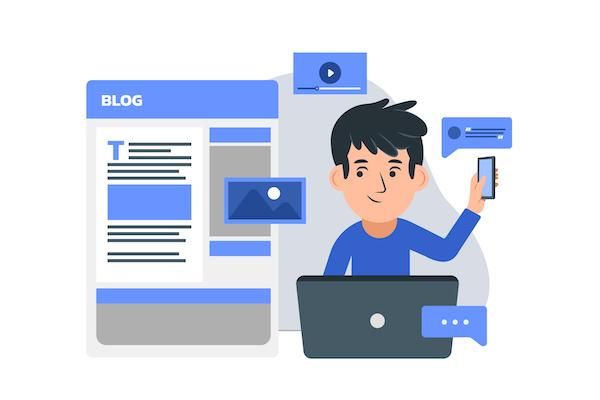 Blogging for E-commerce
E-commerce SEO Mistakes to Avoid
We've already talked about SEO best practices for your e-commerce SEO. Now, it's time to discuss what you shouldn't do to avoid getting penalized by Google or other search engines.
Content Cannibalization
Content cannibalization occurs when a website has two pages that are competing for a keyword. It creates duplicate content and puts your site at risk of getting penalized. You can avoid content cannibalization by doing content mapping.
Over-Optimizing
Too much of one thing is never good. This saying also applies to SEO. Search engines like Google penalize websites for using too many SEO improvements in a small time frame. This can happen to anchor text optimization, keyword stuffing, and other common SEO mistakes.
Differentiating Your E-Commerce Site With SEO
With more businesses compelled to shift to online selling, the number of e-commerce stores has been steadily rising. There are roughly 12-24 million e-commerce sites across the globe, with more and more being created every day. In this case, you need to stand out from the crowd:
Your SEO strategy should be built on your business objectives and your site's performance for specific keywords.
To get more customers through organic search results, use SEO strategies that optimize your site on and off-page.
Start adding a blog section on your website and make sure you add compelling content for it. If applicable, integrate videos into your posts and include images too.
Be proactive in search marketing, monitoring competition, keywords, ranking levels, content strategies, and others.
Do a site audit of your e-commerce store from time to time to find out what needs to be improved and track the progress of your SEO efforts.
With the ultimate guide to SEO in your hands, it will help you differentiate yourself from the competition, land at the top of SERPs, and build your own SEO strategy.
While SEO can be daunting, it certainly is not impossible. And at BlueTuskr, we provide you with a professional guide to SEO and e-commerce marketing to get more views on your site, skyrocket your rankings, and increase your bottom line.
Ready to get started?