Must-Use Strategies When Optimizing Images For Ecommerce SEO - Updated 2023
A lot of businesses are trying to find ways to improve their SEO and make it easier for potential customers to find them. And one way to get found on search engines is by optimizing images for eCommerce SEO.
The last Google image search update has raised the significance of visual content even more as optimizing the images improves page load speed while also improving the site's page ranking.
In addition, 55% of online shoppers say that product photos are one of the most important factors when buying something online. This means that businesses need to ensure they provide their customers with the best possible images for eCommerce SEO.
If a user does not like what they see in the photo preview, they will click on a thumbnail image in search results (and will not look any further). They won't even think about visiting your website or going to another page with additional information about your goods. With this in mind, here are some easy steps you can take when optimizing images for eCommerce.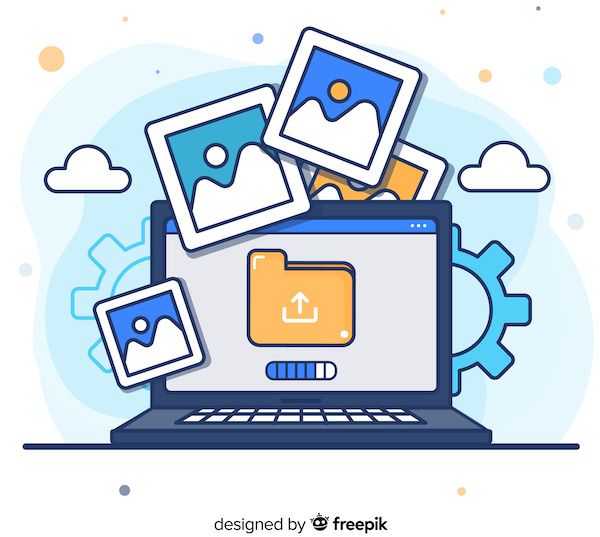 1. Select the right image format
Slow-loading images might dissuade customers from buying goods. According to research, if an eCommerce site takes longer than expected to load, over 45% of visitors will be less likely to make a purchase.
To avoid this, you need to use an image format that is lightweight and easy for browsers to read.
You can try using:
jpeg - for simple images since the format is widely supported, but compression techniques will reduce the quality of the image
gif - can be used for simple animated images
png - png file formats are free from compression artifacts but will increase file size dramatically. But there are tools to optimize PNG files such as TinyPNG and PNGCrush.
Another option is converting your images into the most commonly used formats like JPG, GIF, BMP, TIF/TIFF. Web-based image editors like PicMonkey can help you easily convert images into smaller files.
2. Try different image sizes
Just like formatting, you should also resize your images to make sure they're suitable for web browsers. Image optimization for eCommerce means using the appropriate height and width ratio of each image. You don't want to upload huge photos that will make your page load slowly.
You can use image resizer tools like PicResize and CloudConvert to resize your images into smaller file sizes. You can also use these tools to crop, rotate or convert image formats all in one step.

3. Use the right filename
You should give each of your photos an optimized name for web usage. This will help drive interaction with the image through link clicks on search engines.
What makes a good file name for search engines?
Image file names should be short, descriptive, and contain your main keywords. You want to have a clear understanding of what the image is so you can include those relevant keywords in the title. For example, "Running_Shoes-345x300.jpg" or "Laceup_Shoes_(2).jpg". Try not to go over 60 characters, as most search engines will truncate anything after that length. While Google does allow for longer titles, this could mean they will cut off some of your words if there are more than 100 characters, making it difficult to understand what the image truly represents unless you click on it first. Image file names can be succinct without being too wordy.
Furthermore, make sure there are no spaces in your file name and use dashes if necessary. Spaces aren't allowed for SEO reasons but also because it just makes the name harder to read when multiple words are being used together. It can be difficult to tell where one word starts and another begins without a dash instead since you have to separate words with spaces.
Make sure the file name is a word, not a number or symbol, because it can cause issues when using software to upload images. Instead of using numbers in the file name, use dashes between words instead.
For example: "shoes-345x300.jpg" is wrong, but "shoes_345x300.jpg" is correct since there are no spaces in the title. If you were uploading this file with an image editing program like Photoshop, it could incorrectly read "shoes 345x300 jpg" which would not be recognized as an actual image due to the numerical values instead of the text.
Similarly, "running-shoes345x300.jpg" or "shoes3-48154952351.jpg" are bad file names as they don't actually tell the user anything about what is in the image since they are both numbers instead of words.
File names should be descriptive, concise, and contain your keywords, so you get good Google image search results.
4. Include keywords within the title to help with SEO efforts
Although there are many SEO factors that can go into optimizing your web pages, including keywords in image titles is one of the most important.
This is because search engine crawlers use bots to scan images for relevant information, and these bots cannot see text within an image - it must be written on the page. So to make sure the bot understands what this item is, include relevant keywords in the title.
You want to keep the title under 70 characters so it will fit without getting cut off by Google or the site where the image is being used.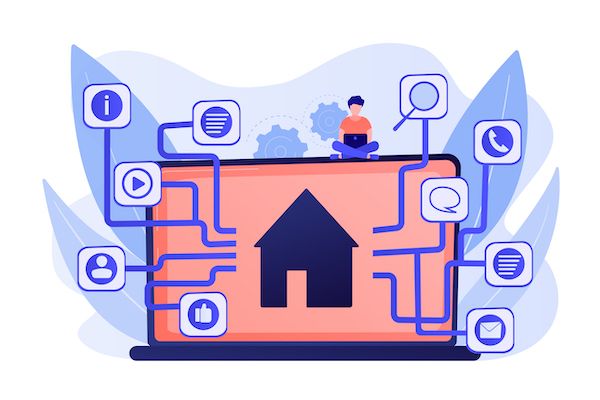 5. Add images to your sitemap
Add the images in your eCommerce website to your sitemap. This will help search engines like Google index your images and increase your overall traffic through image search.
6. Add an alt tag for better image SEO
Alt tags are used for accessibility reasons so screen readers have a text they can read instead of just an image with no context. They are helpful for SEO, too, because the alt tag acts as a title for the image, which will help with site ranking.
Alt text should be around 25 words or less and should describe the image to search engines and humans. For example:
"Picture of a pair of blue running shoes" tells you exactly what's in the image and nothing more while still describing the product.
6. Upload unique images for each product
You should upload unique product images for every product on your eCommerce website. This is because you want to be sure that any time a user searches through Google, Bing, or other related search engines, they will find the exact item they're looking for instead of the same image plastered across all of your products. Not only do you want to have a couple of photos for each product, but you also take into account that some shoppers may use the image as a decision-making factor.
Search engines will then index the images, and duplicates will not be received well by search crawlers as the page will be perceived as spammy.
Avoid using stock images for your online store as they are often associated with poor quality, generic products. Instead, take the time to create custom photos for each product you sell so customers know they can expect a unique experience when purchasing from your website instead of another online store that may seem more familiar.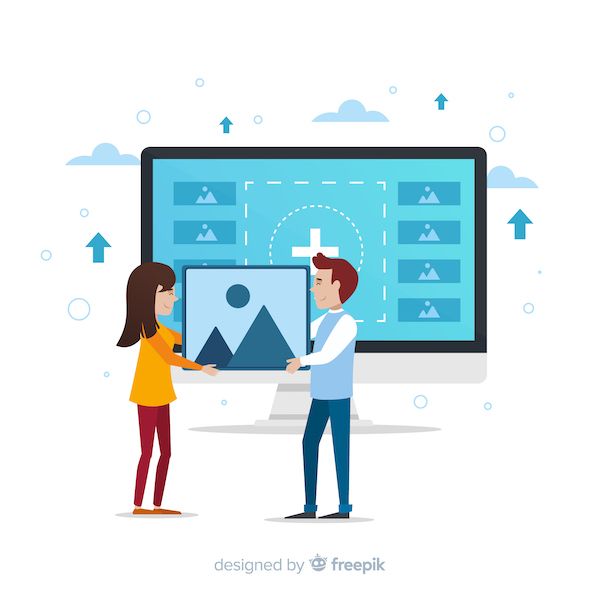 7. Consider the image file structure
Make sure that you are using the right file structure for your images. The simplest way is to use "path/filename.extension" instead of .jpg or .png, etc. This way, all search engines will be able to read it since they don't look at the extension type.
You want to make sure you are uploading the proper image file formats for your eCommerce store. Search engines can't read all types of images. For the most part, PNG and GIFs are easy to read by Google but keep in mind that some search engines may have trouble with a different file type, so it's best to upload the standard format, JPEG.
8. Optimize your images for mobile devices
Over 60% of online browsing is done via mobile devices, so it's important to have a responsive website with images that scale down for smaller screens. Lowering image size also helps with load times for mobile users.
Google has launched a tool called PageSpeed Insights which you can use to test how your site will appear on a mobile device and find ways to improve the user experience by cutting down page load times.
9. Improve the quality of your image
The field of picture optimization is a broad one, and it can take years to perfect your techniques. It's easy to become caught up in the art of image editing. From increasing consumer traffic via Google images searches to lowering site loading time, image improvement is an important component of creating a successful eCommerce website.
Why Should You Optimize Your Images?
An image's file name is one of the most important components to consider when optimizing an eCommerce website for SEO. Optimizing your images correctly will help you rank higher in Google Image searches and other search engines, including product page images and category pages. This can account for a significant portion of organic traffic to your site.
Additionally, these files are often used as thumbnail images on various search result pages, which could either attract or repel potential customers. A recent study by Conductor showed that 47% of consumers click on the first three results in SERPs no matter what ranking they are at. If you are not getting clicks from people looking through image results, it could be because your image isn't optimized correctly, or perhaps it doesn't contain keywords incorporated into its file name.
Summary of Image Optimization Tips for Google Images
Optimizing images for websites isn't as easy as uploading a profile picture or cover photo onto Facebook. It requires a little extra planning and time to get it correct, but the end result will be worth your effort. If you consider all of these tips and implement them appropriately, you can increase your Ecommerce SEO rankings and receive more organic traffic from image search results.
Google recommends keeping file names short, so they are easy to read after being truncated by search engines.
Having a descriptive filename is better than using spaces or symbols to separate keywords.
When uploading images, make sure you save them with "save image as" checked and rename the file words because these characters will be split up after being indexed for your site. This can decrease SEO efforts and lead to lower visibility in the SERPs.
Including keywords within your filenames as well as including them into other relevant metadata such as titles, alt text, etc.. will help boost your rankings as well as increase the overall user experience because you satisfy their search intent without having to click through multiple pages looking for the product they want. Having a good UX makes it more likely that users will return to use your services again or share with friends, potentially increasing sales!
Product images should have the best image quality without compromising how the website runs because an image file size can affect how slow or fast your load time will be.
Before optimizing, ensure you have an SSL certificate installed because it could lead to lower rankings otherwise.
Upload the best file format you have to boost the search results in the search engines.
SEO Optimization can be tricky, which is why it is crucial that you Optimize images wisely so that you can capitalize not only on the image quality in selling your products but as well as taking advantage of search engine optimization tricks that will help you to hit the top places in search engine results pages.