Holidays are crucial times for your supply chain to prove itself formidable enough to keep generating and maximizing revenue.
When it comes down to ensuring order deliveries, managers need to be proactive and consider possible and probable scenarios that could impact the supply chain.
Aaron Alpeter, the founder of Izba, states, "At companies like FedEx and UPS, there are specific individuals appointed solely to handle the task of preparing for holidays."
"These individuals are at work all year round and only get to take December 25th off. Only to come back the next day and get started on analyzing the situation and preparing for the next holiday season."
Although eCommerce brands don't have to take such drastic steps, there's a dire need to plan for holidays. More often than not, inventory shortages resulting from issues in demand forecasting and other factors can significantly dent your incoming revenue.
In fact, all sales lost during the holidays originate from the lack of attention businesses pay to preparing for these events.
So, how should you go about preparing your supply chain for the holidays?
How to Prepare Your Supply Chain for Holidays?
Aaron simplifies the question by distinguishing businesses that have variable demands in the holiday season. For example, Aaron says, "If you're a food company, you're probably not super variable. But if you're selling candy canes, you will be."
What this means is that businesses that experience a surge in demand during the season are more likely to feel the need to prioritize holiday preparation.
Toys, gadgets, apparel, and all sorts of products are likely to witness a hike in orders, and thus, the supply chain must be organized enough to handle their deliveries.
For companies that witness this sort of demand surge, you can consider the following tips to streamline your supply chain for the season:
Move Your Goalposts
As a supply chain consultant, Aaron advises, "You should be gearing up, assuming and making deadlines for everything that you need ready for the December holiday to be no later than November 1st."
"This includes planning for inventory, shipment, order management, logistics, and delivery."
Why November 1st? Because this will allow you to have breathing room in case things take a turn for the worse. There are several complications that can arise during the holiday season because it's the holidays.
Not only can supplies get delayed, but there can also be climatic or geopolitical disruptions along the supply chain. The goal is to move your planning up to get a head start on your preparations.
This will allow you to schedule your inventory to arrive earlier, arrange for backup logistics and fulfillment partners to work with during off-days, and run effective marketing campaigns to increase demand and sales.
Managing Customer Expectations
Customers tend to expect businesses they engage with to offer reliable and timely delivery options, and that means focusing on multiple orders.
"Everybody wants the same thing at roughly the same time, which means you'll have to plan how you're going to fulfill any promises you make to your customers."
Most brands offer their customers the chance to view their product's delivery estimation and even select their preferred carrier options. However, managing this is the responsibility of the brand itself.
How you communicate the backlog to your partners and customers and how well you manage to relay bad news while retaining customer confidence will determine how profitable of a holiday season you'll have.
Most brands tend to engage in 'pre-sales' which basically means selling products that haven't arrived yet.
Although customers always want the fastest delivery option, they are willing to wait if they have a considerable discount or promotion, making the offer appealing enough.
Using this as an opportunity to consolidate demand and order inventory accordingly can be a very smart approach to prepare for holidays.
It's imperative to be transparent and clear for your customers by offering them real-time tracking options and estimates.
"It's important that we begin to look at things with a mind toward when the cutoffs are going to be."
This means that you should clearly communicate with your customer. In this example, to redeem the advertised offer and receive their product by December 24th, they'll have to order by December 17th.
Diversify Carrier and Fulfillment Options
Having a backup or additional carriers and delivery partners reserved just for the holiday seasons can make things simpler, especially if you have localized your demand surge to specific areas.
3PL providers and fulfillment centers that operate in small areas can have a much better order fulfillment rate along with favorable SLAs. You can utilize platforms lik Capabl Exchange to locate partners.
By negotiating with them early on, businesses can reserve spots for themselves during peak times and have additional storage along with delivery options for customers.
The same principle can be applied to your carriers if your supplies are coming in from overseas. Although giants like FedEx and UPS tend to handle most of the shipments, it's justified to question their reliability during the holiday season.
If available, it's better to have a diverse network of carriers that can take responsibility for shipments when and if your primary options face disruptions.
Aaron says, "It helps to know when you need Ground and when you need Express Parcel shipping."
Ground shipping is when the carrier prioritizes getting the product to the destination close to the specified day. On the other hand, Express Parcel shipping is when the carrier prioritizes delivering the product around a certain time.
Prepare for Returns
Aaron warns, "Almost 30-40% of customers that ordered products during the peak season tend to apply for returns on account of wrong sizes, colors, duplicate orders, etc."
This means that your business is also likely to face frustrated customers that want to return their products and while some may settle for exchanges, others may want refunds.
Not only do you need to work to decrease the number of returns you get, but you also have to make sure that exchanges and returns are offered immediately and timely. Otherwise, you can expect a lot of bad reviews that may damage your business.
Managing returns is easy if you have reliable returns management software such as these. You can also opt for fulfillment centers that offer reverse logistics.
Return management also includes conceptualizing how your product's life cycle will end. Is it recyclable? You're likely to have waste that needs to be sorted. Of course, the sensible thing to do would be to filter and find items that can be fixed and sold again.
In some cases, you'll need to have the consumer dispose of it in a designated location before you process their refunds.
Bottom line
Start planning and preparing for holidays from the day you come back from them. It's always best to use current experiences in the market to predict likely futures.
All plans are likely to face hiccups along the way, and unless you give yourself a window, you'll have a tough time dealing with disruptions.
Supply chains are complicated, and to make things easier, it's always advised to have a supply chain consultant on your side to provide you with market insights, references and operational consultations.
Especially if you're preparing for holidays and peak seasons to maximize revenue and growth!
Don't hesitate to contact Izba and get in touch with a supply chain consultant to discuss your needs!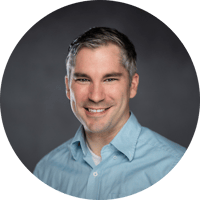 About the Author
Aaron is the founder of Izba (www.izba.co) and the founder of Capabl (www.capabl.co). He is a graduate of Unilever's prestigious Supply Chain Management Program where he spent 5 years gaining direct experience working in planning, manufacturing, international logistics, and continuous improvement. He's personally built or rebuilt over a dozen startups and has held C level leadership positions at companies as Hubble Contacts, Sustain Natural, The Flex Company, and Mirror and has advised companies as diverse as The Farmer's Dog, Grove Collaborative, Banza, Ettitude, Sunsoil and Kind. Aaron lives in North Carolina with his wife and two kids and enjoys being outside.
Are you interested in being a guest on the BlueTuskr E-commerce Blog? Click here for more information.