TikTok vs. Instagram Reels: Which Is Better for E-commerce Business? - Updated 2023
Since Vine disappeared and Snapchat has started declining, many companies have taken advantage of the lost space in the world of social media. In other words, they've started making new applications expanding existing applications to fill the void that was left by these apps.
Two of the most popular renditions of Vine and Snapchat are TikTok and Instagram Reels. Businesses have been trying to navigate which platform(s) to use for advertisements and customer interaction.
Both applications serve their own purposes, but they are in a competing space. If you own an e-commerce business or are looking to start an e-commerce business and you're looking to pick between the two, keep reading.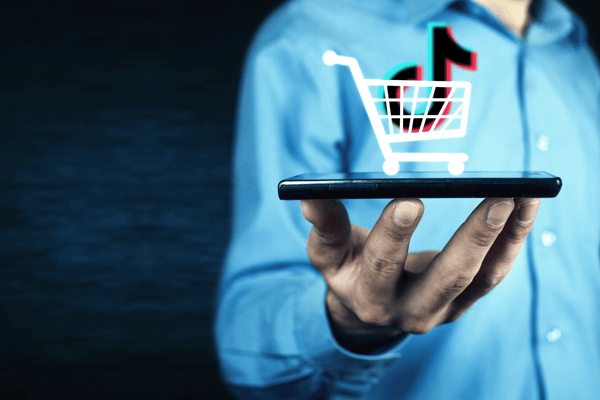 TikTok for E-Commerce
TikTok has become the 'new Vine.' If you're looking to connect with young audiences, this is the best way to go.
E-commerce businesses popularly use TikTok to advertise. The app is designed to keep viewers on for hours and hours on end, playing one video after the other.
TikTok lets you shoot and edit your videos within the app. You can talk with your customers in the comments section, too.
If you're looking for an all-in-one platform that allows you to see your likes, comments, and other analytics while letting you reach the youngest consumer audience, TikTok may be the app for you.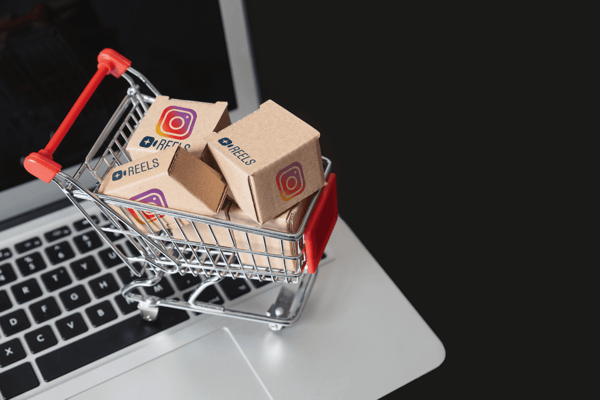 Instagram Reels for E-Commerce
Instagram Reels is an effective e-commerce platform within Instagram. When you go to make a post on the app, you can select Reels instead of a regular post. This lets you go to Instagram's shooting and editing platform within the app.
Like TikTok, Instagram Reels allows you to look through and reply to comments. You can view analytics, interact with customers, and make quality content directly on Instagram.
Those who post on Instagram can choose to post pictures, videos, reels, products, or IGTVs. This is a great way to diversify your page and allow people to see a range of content.
TikTok or Instagram Reels
As with every social media platform, TikTok and Instagram both have their strengths and weaknesses.
Let's run through some things that you should take into consideration when you're thinking about both platforms.
Length of Content
If you're worried about the length of the content that you're posting, you should know that TikTok and Instagram offer different abilities in this.
TikTok allows you to film content for up to 60 seconds when you film it using the app. However, if you upload the content, your videos can be longer.
Instagram allows you to film up to 30 seconds or upload a video from outside of Instagram that is up to 30 seconds long.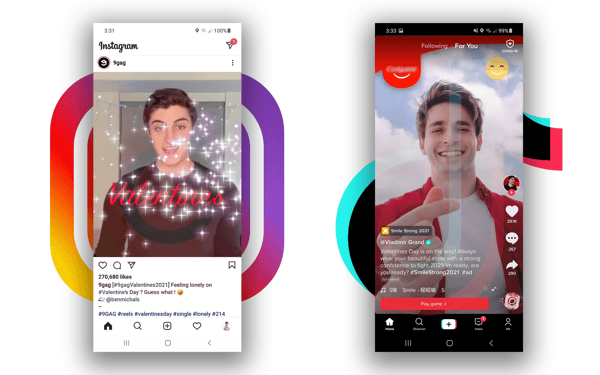 Captions
It's no secret that Instagram captions are important. However, TikTok captions don't hold the same weight.
Because of TikTok's layout, the caption is very small and contained the very bottom left of the screen. Instagram Reel's captions are similar in placement, but they are much more prominent. Plus, when people are scrolling through their feed, the captions are boldly shown.
This difference makes it clear why TikTok focuses less on captions than Instagram Reels does. TikTok allows you to write a maximum of 150 characters, while Instagram has no character limit.
If you're looking to provide great content that needs a long description, you may be more inclined to use Instagram Reels. However, if you think that you can get the point across in less than 150 characters, TikTok's layout and addictive nature may be the way to go.
Sharing
Both TikTok and Instagram make sharing extremely easy. Whether it's through a text message, a direct message, or a social media sharing function, you can share Instagram Reels and TikTok videos all day.
However, there is an issue with TikTok's watermark. When you post a video using TikTok, the app places a watermark on your video.
Therefore, if you save that video to your phone and try to share it elsewhere, the watermark will stay on the video.
Instagram Reels does not have the same problem with the watermark. If you download a video or share a video from Instagram Reels, there will be no watermark on the video.
If you're planning on using the same video on several different platforms, you might want to consider using Instagram Reels. Alternatively, you could edit the video off of the TikTok app and upload it later. In this case, the video on TikTok will still have the watermark, but you'll have your own copy of the video separate from the app to use.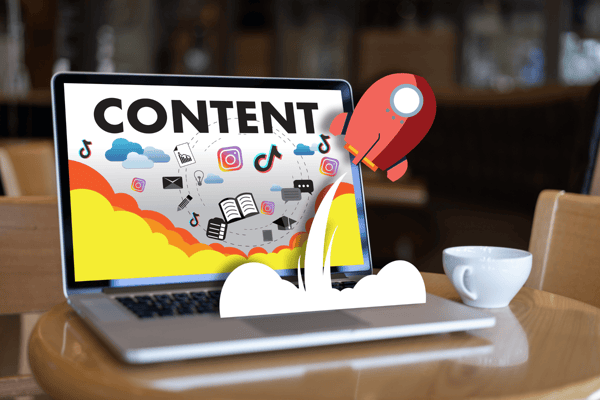 Content Diversification
There are two arguments when it comes to diversifying your content.
Reaching different social media platforms helps you reach more people
It's easier to find content when all of it is shared in one place
When it comes to Reels and TikToks, you're going to be choosing one or the other. Either you're going to choose to post short videos on TikTok and forget the Instagram Reels or vice versa.
Having all of your information in one place on Instagram makes it easy to organize, but TikTok allows you to reach more people.
You could have videos on both platforms, but differentiating the two may become difficult unless you want to post the exact same content. In this case, followers of both accounts may become overwhelmed and tired.
Contact us if you need help deciding which path is best for your business.
More E-Commerce Tips
Deciding between TikTok and Instagram Reels is a decision that each e-commerce business should make individually. Only you know what kind of environment your business is likely to thrive in.
Make your decision based on your audience, your content preferences, and your own enjoyment of the apps.
If you need help with marketing on either app or would like marketing expertise elsewhere, call our team here at BlueTuskr. We're experts on all kinds of marketing, and we can help you skyrocket your business using our techniques.
Get in touch today. The sooner we get to work, the sooner you can bring in more customers and make more sales.