Amazon Automation: 4 Ways to Scale Your E-Commerce Business
According to Statista, there are expected to be more than 278 million e-commerce shoppers by 2024. And that's just in the United States. With global shipping and internet access becoming more widely available, that number could reflect just a fraction of all the customers available to your e-commerce store.
Of course, simply knowing there are customers available won't help you or your e-commerce website if you don't know how to reach them. That's where Amazon automation practices can help.
When you're trying to expand your store's customer base, it's hard to have time for everything. Between managing inventory and e-commerce marketing, you might find yourself putting in 17-hour workdays. While this might be acceptable when you're just starting out, it isn't healthy or sustainable.
It doesn't matter how skilled you are or how great your product selection is. To bring an e-commerce store to its full lucrative potential, you're going to need help.
In this article, we're going to explain how you can use automation principles and project outsourcing to free up your time and scale your store. From advanced e-commerce platforms to automation software, keep reading to learn how.
Eliminate, Simplify, Automate, Delegate: Tim Ferriss's Rule for Productivity
If you've been exploring entrepreneurship and e-commerce platforms for very long, you've at least heard of The 4-Hour Workweek by Tim Ferriss. Some people treat it like the bible of the digital entrepreneur, while others see it as oversimplifying online business. Regardless of your opinion on Ferriss or his work, he makes a suggestion in The 4-Hour Workweek that every business owner should remember:
"Never automate something that can be eliminated, and never delegate something that can be automated or streamlined. Otherwise, you waste someone else's time instead of your own, which now wastes your hard-earned cash. How's that for incentive to be effective and efficient?"
Put differently:
Eliminate every unnecessary task
Simplify necessary tasks as much as possible
Automate all tasks that can be automated
Delegate or outsource any tasks that can't be automated
Only perform tasks yourself that absolutely cannot be eliminated, automated, or delegated
When you're building an e-commerce website or Amazon store, this is important advice to remember.
Your time is limited, so you should fill it only with things that add to your success. Mundane marketing and management tasks only drain your energy and time. Instead of doing it all yourself, you should get rid of all the unnecessary tasks you're still doing, and then automate or outsource everything else. When you get done, you should be left with a to-do list of things that only you are capable of doing.
Things like email marketing and inventory management can be largely automated. E-commerce SEO and content creation can be outsourced to an agency like BlueTuskr. And most e-commerce platforms offer some form of automation built-in which you should be utilizing.
Next, we'll share four Amazon automation principles you can use in your business to make it scale more efficiently.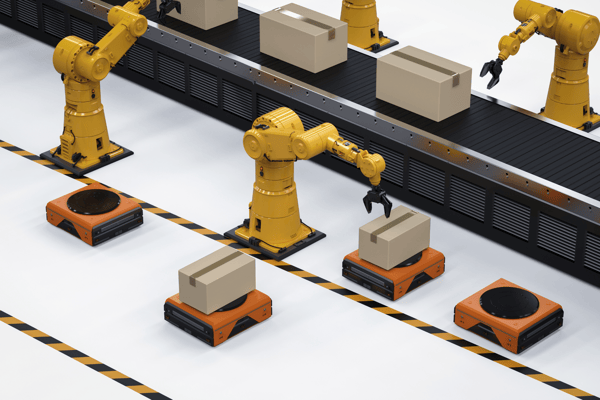 1. Outsource Order Fulfillment With Amazon FBA
The first and most obvious thing you can do to free up time is to use Fulfillment by Amazon, or Amazon FBA. It offers one of the best ways to simplify selling products in Amazon's massive marketplace.
When you use FBA, Amazon will handle your picking, packaging, and shipping for all of your online orders. Not only that, but they also manage all customer service, including handling returns.
To use Amazon FBA, you'll need to ship a sizable inventory of your merchandise to one of Amazon's warehouses so they can manage orders for you. You only need one product to get started. Once you do, Amazon will automate the following processes for you:
Shipping individual orders on your behalf, without shipping cutoffs or late shipments
Handling returns to your store, allowing you to focus on product development and marketing
Accepting responsibility for customer complaints because they're the ones fulfilling orders for you
Responding to customer questions regarding order status, shipments, etc.
If you've been managing all of these tasks on your own so far, you're probably breathing a sigh of relief at the thought of handing them over to Amazon.
Amazon FBA comes at a price, but it's well worth it. You'll need to pay for inventory storage space, and there will also be a fee for every order that gets fulfilled. But the plus side is that Amazon will never get overwhelmed with orders, which means you can scale your business infinitely.
You only have so much room in your garage, and only so much time to field customer questions. Amazon can take as much work as your store could possibly send them, with unlimited inventory space and representatives working on your behalf.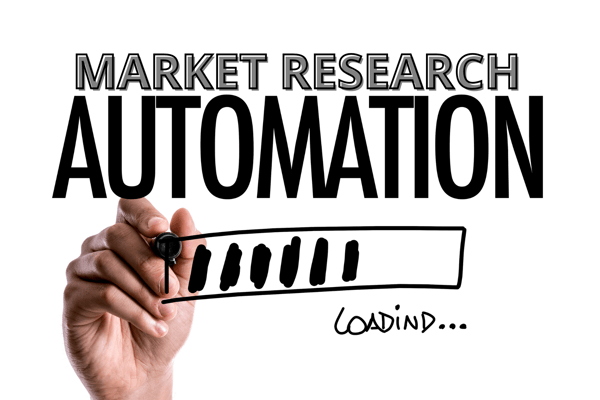 2. Automate Market Research and Repricing
Part of being successful on Amazon is knowing when to change your prices, and how to set your prices compared to your competitors. Naturally, you should want to sell your products for as much as your customers are willing to pay, within reason. But doing pricing research takes time, and so does updating the prices in your store.
Fortunately, with automatic price trackers and repricer tools, you can get your market research done in far less time.
Price Trackers for Market Research
The real value of products isn't objective. The only way to define what something is worth is to find out what people are willing to pay for it. Of course, what people are willing to pay is constantly fluctuating. In order to price your products competitively while still turning a profit, you must study what your competitors are doing.
To do this, you need to keep track of similar products to yours on Amazon, and how their prices change over time. However, doing this yourself could take hours out of your day. To save time, a price tracker can study the marketplace and tell you the optimal price range for your products.
CamelCamelCamel is one such tool that does this for free. It tracks millions of different products across Amazon, showing you price history charts and alerting you when prices drop.
Repricer Tools for Marketplace Repricing
Once you're automatically tracking prices for products in your niche, you're prepared to automate price changes within your own store.
Most shoppers on Amazon will spend at least a few minutes hunting for the best deal. This means they're going to compare your product and its price to those of your competitors. If you aren't prepared for this, you could end up losing sales.
Of course, you can't be there to update your prices right when your competitors change theirs. Instead, you can use an automatic repricer tool to keep your offers as competitive as possible automatically.
Conveniently, Amazon has a repricer tool built-in to its store management system. Called Amazon Automate Pricing, it will automatically reprice your products based on the data you give it. When that data is coming from an automatic price tracking tool like CamelCamelCamel, the system frees you to focus on other things while your store conducts market research on its own.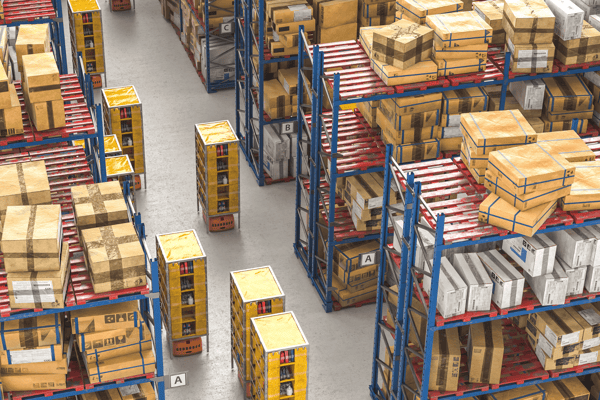 3. Automate Your Inventory Management
Inventory management involves keeping track of the products you have for sale, how much you have in stock, and where it's being warehoused. No matter what kind of store you own or what platform you use, inventory management is a critical part of doing business.
Unfortunately, it can also take up a lot of your time. There's a lot of room for error when it comes to tracking merchandise and sales, and these errors can add up and cost your business money. Poor inventory management can result in having too few or too many products on hand, causing delayed orders or wasted merchandise.
Thankfully, there are many tools on the market to help automate the inventory management process. Inventory management software can help you process orders and returns, track when products are stocked and sold, and manage inventories across multiple warehouses. It can even help you with vendor purchases, automating orders for new products when your stock runs low.
Some programs can even predict how much merchandise you'll need in the future based on past data. This can be invaluable as you attempt to scale your business.
A quick search for inventory management software will show you a wide range of programs that could help take your business to the next level. Some of these are even free or open-source, although these might not be as robust as paid options. Some popular programs include Acumatica, Oracle Netsuite, and Syspro.
Of course, Amazon has a handful of inventory management tools that you should be utilizing in your store. And if you use a service like Amazon FBA to fulfill your orders, you might not need as much help with inventory management as you otherwise would.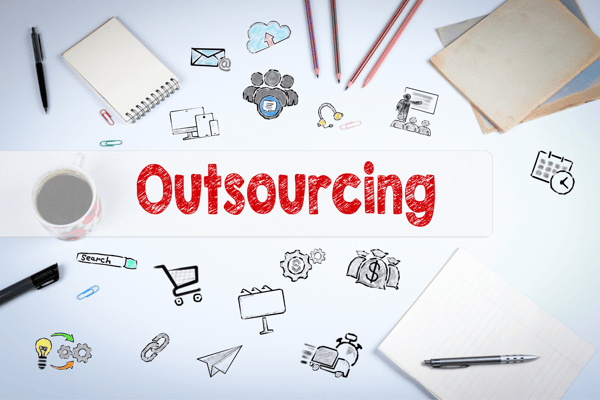 4. Outsource E-commerce Marketing to an Agency
As impressive as software applications have become, not everything can be automated with technology. Sometimes there are hands-on tasks that have to be completed by a human being. Usually, these have to do with marketing, content creation, and customer support.
We already established that Amazon FBA can handle customer service on your behalf. But how can you save time with tasks like marketing and content creation?
That's where a marketing agency like BlueTuskr comes in handy.
BlueTuskr is a full-service marketing agency, which means they provide a wide range of valuable services to small businesses. Some of these services include:
Branding design
Content creation and marketing
Email marketing
Inbound marketing strategy
Marketplace marketing for Amazon, Walmart, and more
Search engine optimization and search advertising
Social media advertising
Web design and development
Omnichannel marketing strategy
The marketers at BlueTuskr become an extension of your own team and business. Rather than being generalists who can serve in multiple roles with reasonable effectiveness, all of BlueTuskr's staff members are specialists at what they do.
When you're operating a small business, it's important to have a unique and personal brand that's consistent across all of your marketing. The problem is, it's easy to lose your brand identity whenever you outsource tasks. BlueTuskr avoids this problem by focusing on brand differentiation, helping you craft a unique voice and presence that stands out and attracts fans.
Best of all, when you work with BlueTuskr, your business gets a full range of marketing services to ensure its success. Too many business owners focus on only one form of promotion, such as social media or email marketing. As a result, they lose the impact that an omnichannel marketing campaign could have for them. With BlueTuskr, you get everything your business needs to succeed, from Amazon store optimization to Google advertising.
Amazon Automation and E-commerce: Where to Go From Here
With that, you now know how to use Amazon automation and task outsourcing to boost your e-commerce store. As Tim Ferriss points out, you can free up your time for more important things by eliminating, outsourcing, and automating mundane tasks. When your goal is to build a profitable e-commerce business, this is one of the best things you can do.
As we also mentioned, partnering with a marketing agency like BlueTuskr can also help. Things like ad design and e-commerce SEO are easier with expert help. Learn more about how BlueTuskr can help maximize your e-commerce marketing.