Driving your digital storefront to new heights is an online entrepreneur's ultimate dream. As an online entrepreneur can attest to, so much time and effort are exerted to plan and invest in the business itself. And with the constantly growing need to establish a significant online presence, it is no surprise that more and more business owners are strategically increasing their SEO efforts to gain much-needed website traffic to become more visible to their projected leads.
Search engines create approximately 68% of website traffic that a common webpage receives, which is why search engine optimization (SEO) plays an incredibly important role for all e-commerce websites, regardless of type or even company size.
However, the thing is, with your webpage already competing with other e-commerce websites in the online market, it's even more important that you position your page to rank higher than those other pages. This is where implementing a good e-commerce SEO strategy is your ticket to ensure that your online store website page won't get lost amongst the 1.8 billion websites on the internet.
And to make sure that your e-commerce website will be on the top search results on different search engines, here's an SEO checklist that you can follow.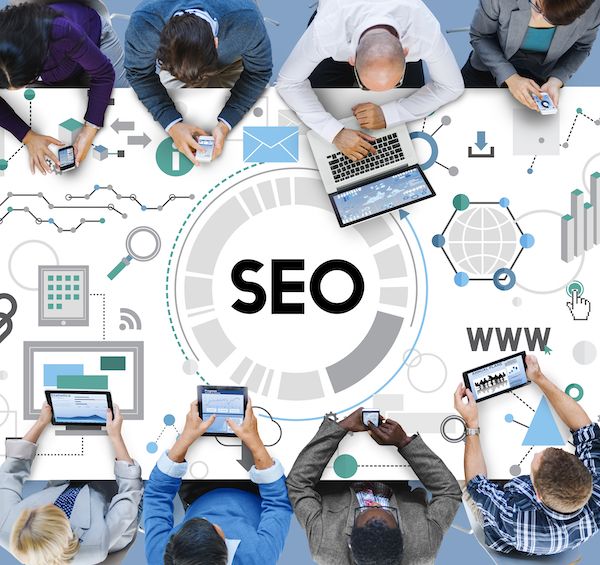 Laying the Groundwork for your E-commerce SEO Efforts
Before starting to build a strong e-commerce SEO strategy, you need to lay all of the important groundwork to ensure that you get the ROI for all of your SEO efforts.
First off, pre-strategizing will help you have a more convenient and easier implementation of SEO tactics, as taking a real inventory of your current online store website will save you a lot of time and effort in the long run.
So before creating an e-commerce SEO plan, here are some of the things that you have to do first in order to get started.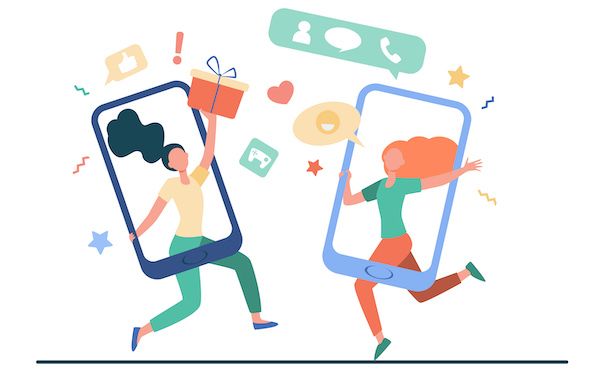 Use a mobile-friendly website design plan. Your main goal is to make your website's design as easy-to-navigate and as intuitive as possible. Even in the mobile version, your website structure is incredibly crucial, especially since 72.9 percent of retail commerce is transacted via mobile.
Install Google Analytics. You need to get a hold of empirical data to attest and gauge your e-commerce website's amount of engagement. This is why it is imperative that you have Google Analytics to collect data and insights from your users.

Google Analytics

will help you understand your target audience, including how you should position yourself in the market.
Make sure to add an SSL certificate. Search engine rankings can be a tough nut to crack, given that you need to bend your SEO strategy based on the engine's meticulous algorithm. However, most e-commerce websites tend to overlook the fact that a website's security credentials can improve its rankings, and that's because search engines understand that websites with SSL certificates are more trustworthy. Install an SSL certificate, especially if your e-commerce website handles sensitive financial transactions.
Create a Google Webmaster account. If you want a comprehensive, easy-access tool to help you learn more about your site's SEO data, such as crawler access, sitemaps, and URL preferences, you should create a Google Webmaster account. Create one as early on in the process so that you can configure the settings to your liking.
Secure your loading speed. Search engines tend to rank web pages higher based on their

website loading speed

. Practically speaking, users are more likely to leave sites with a slow loading time.
Create a sitemap. An

XML sitemap

is a quick outline of a website. Its purpose is to mainly create an overview of your site's content so that search engines can easily crawl it. You can opt to submit a sitemap to Bing and Google to review your website and know your "pre-launch" search engine ranking.
Activate your Google Search Console account. Otherwise known as Google Webmaster Tools,

Google Search Console

provides information about your website, such as the number of pages indexed by search engine crawlers, indexing status, and crawl stats. It also has a link to your sitemap, crawling errors if there are any, and geolocation if it's enabled.
Building a Strong Foundation for E-commerce SEO
Now that you have established a keen and foolproof safety net for your website, it's time to take your e-commerce SEO strategy to the next level. Here is a helpful four-part SEO audit questionnaire to assess your webpage's current organic search performance.
Can Google find my website?
As an e-commerce site, your XML sitemap's review will help you track down whether if your website really is visible on Google, whatever the ranking may be.
Once your XML sitemap is complete and correct, you need to check whether the domain is verified through Google Search Console. Using this tool, you will be able to check whether the domain and URL of the site you want to check out is already owned by someone else.
Google Search Console can feed insights from the "Search Appearance" section. Under this feature, you will be able to see the site's indexing status, crawl stats, URLs indexed, and the number of pages crawled.
On the other hand, using another tool such as Schema.org will let you know whether your URL is already indexed. Once you have that, you can also check the site's speed using tools such as GTmetrix, Google PageSpeed Insights, Bing Webmaster Tools, and Pingdom.
Can your site be crawled by Google?
Google has a way of prioritizing web pages with lesser technical issues than those with more. After all, the engine knows that minor problems can be solved by fixing your site, whether through redirecting, updating content, resolving 404 errors, or even removing duplicate pages.
What's more, is that Google uses the "Crawl Stats" tool under Google Search Console to determine whether your website can be crawled and indexed. As expected, this tool will show you the number of pages crawled in a day and how many page requests it received from all known bots.
As for Bing's version, they call it "Crawl Stats". However, it only shows the number of errors on your site and how many pages is indexed.
Can your site be indexed?
The Google Index Report is another feature under Google Search Console which enables you to have comprehensive data of indexed pages under your domain. This indexing tool will also help you monitor and find out if a target keyword is healthily frequented over your site over time.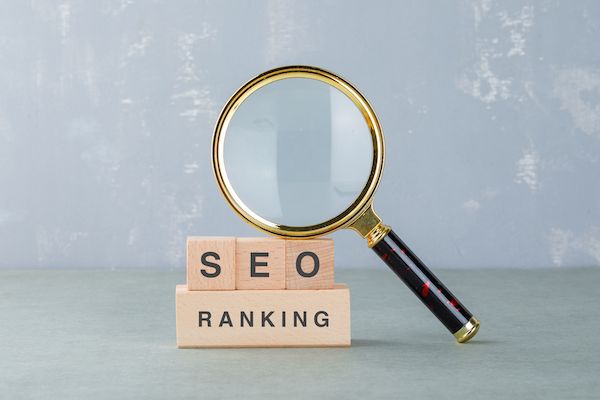 Can your site be ranked?
Once search engine bots crawl and index your site, it's time to ask the next question:
What is my page rank?
Now that you have successfully created a sitemap, activated your Google Search Console account, and monitored crawl stats to know if the crawlers are able to find your website, among other things for e-commerce SEO success, it's time to check search engine ranking.
Page ranking is based on two important classifying factors: on-page SEO and off-page SEO.
On-Page SEO
On-page SEO or technical SEO is about optimizing your website so that it can rank higher. It includes key elements such as page title, meta descriptions, page URL, headers (H1-H6), alt tags for images, and the keywords you want to rank your site for.
Basically, on-page SEO deals with how your website appears to users. It also takes into consideration the quality of the pages on your site, site speed, whether you have duplicate content or not, and how well you can include internal linking or how you're able to optimize your targeted keywords, title pages, rich snippets, product category pages, and other important pages.
Off-Page SEO
Unlike on-page SEO, off-page SEO has more to do with how search engines consider you outside of your website. This is where backlinks come in. From its name, backlinks are literally links from other websites going back to your page.
Whether a site has trustworthy links coming from credible sources or not is what Google uses in deciding how much it should trust a particular website. That means that the more quality and relevant backlinks you have coming from a wide array of reputable sites, the better off your ranking will be.
You can get two types of backlinks: do-follow and no-follow links. Do-Follow links will provide value to your link profile as it passes on the juice (or power) from one website to another. While no-follow links can also be useful, it is generally recommended to get do-follow links.
When it comes to e-commerce SEO, you should aim for relevant and authoritative sites in your industry to link back to your page.
Have you done proper keyword research?

Keyword research is one of the most important steps in executing a successful SEO strategy. Keywords help search engines understand what your website is about, which gives you an idea of the search phrases that are most relevant to your industry and what search terms your customers are looking for.
Now, the first thing you want to do is identify your target keywords before writing your content. Remember that search engines use keywords to understand what a webpage is about, so they are a critical ranking factor.
Here are some factors you should consider once you conduct keyword research:
Search Volume
Search volume is an important metric that helps you determine the size of the market for a particular keyword. Search volume estimates the search traffic or how often queries containing your chosen keywords are made, which can help you determine the most commonly sought-after terms for your business.
A keyword research tool such as Google Keyword Planner, SEMrush, and Ahrefs are some of the popular tools you can use for your keyword research.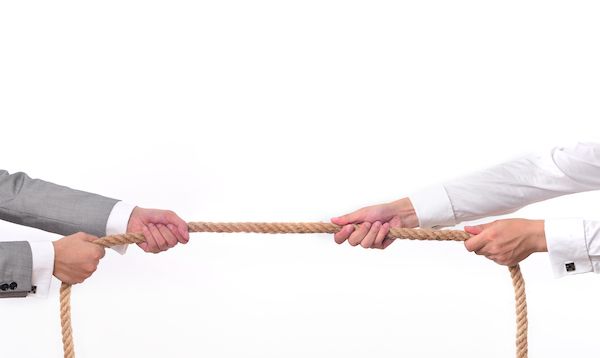 Competition/Difficulty
Remember that the higher the competition, the harder it will be for your website to rank. Therefore, you should aim for keywords that are relevant to your site but are not too competitive.
Intent
Search intent refers to the purpose of a search. It may vary from one phrase to another, but for the most part, intent can be divided into two main categories: informational and transactional.
Informational queries refer to more general keywords where users search for more information on a particular topic. In contrast, transactional queries refer to keywords where users have already determined what they want and are just looking for a specific product to buy.
When choosing keywords, make sure that you pick transactional keywords for your product pages as you want people to purchase. In contrast, informational keywords are best used on category and blog pages because these are website pages where users are simply looking for more information about your product.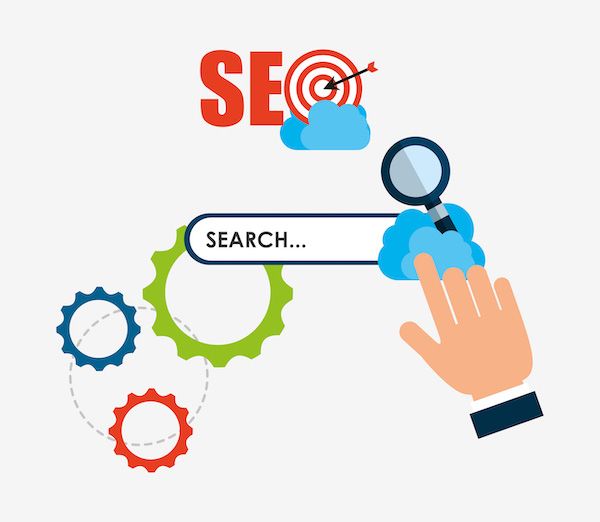 Relevance and Difficulty
Once you have indexed the most traffic-generating keywords you can use on your webpage, the treacherous trap that you can fall into is blindly using any high-volume keywords without considering their purpose or relevance and merely relying on pure hopes of magically appearing on top of the search engine results.
You need to remember that if your keywords do not match with your core offering, then essentially, Google can tag your page as "spam". This is exactly why you need to have a pulse on which relevant keywords to use on your e-commerce shop so that it comes out genuine and relevant, rather than "spam-worthy" and "boost-chasing".
Strategizing E-commerce SEO Based on Your Industry

Now that you have the groundwork and foundation for a successful e-commerce SEO strategy, the only thing left to do is start planning how to craft and position your e-commerce business.
Get in the loop of your competitors. Using data from other customers' feedback on competitors to help you improve your e-commerce SEO is an excellent method to learn more about the market and stay ahead of the competition. This will enable you to act on the opportunities that your competitors might have missed or are having a hard time to fulfill.
Create a buyer persona. Begin to get to know your target audience by developing a

buyer persona

that includes extensive demographic and psychographic data on your ideal customer base. Knowing these details will assist you in identifying the keywords that will attract your target consumers.
Describe the customer journey. After you've outlined the route your ideal buyer takes to purchase from your e-commerce store, you may begin identifying keywords they use at each phase of the

customer's journey

. You'll be able to see what keywords your ideal buyer uses at each stage of the process once you know what they're going through during the awareness, consideration, and decision stages.
Conclusion
Establishing a good online presence in the eye of your audience, especially in e-commerce, can be quite a tricky thing. However, with the help of a good e-commerce SEO strategy that is compliant with your target consumers' needs and Google's search engine ranking factor policies, you can easily position your business at the top of results on SERP.