E-commerce sellers need robust and reliable partners if they want their businesses to thrive. Having a great e-commerce fulfillment center by your side makes a world of difference, streamlining a critical part of your operation, and enhance customer service.
As a seller, you have a surprising number of options available. If you want to make sure you choose the best one for your business, here's what you need to know about leading e-commerce fulfillment centers, including what they offer and which partners stand out from the pack.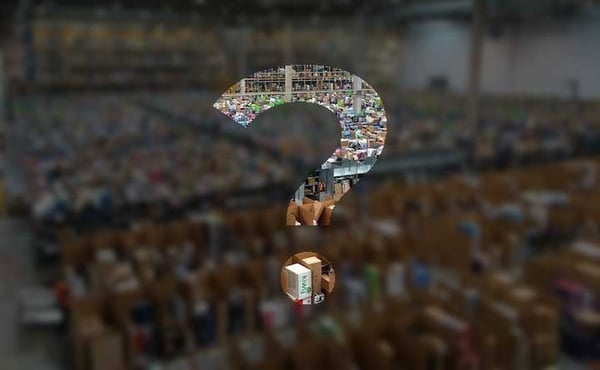 What Are E-commerce Fulfillment Centers?
First, it's critical to understand what e-commerce fulfillment centers are and what they are not. While we've taken a deep dive into the topic before, tackling the fulfillment center vs. warehouse debate head-on, here's a quick overview.
Also known as third-party logistics (3PL) providers, fulfillment centers are large storage buildings that can hold a seller's inventory. They can keep items secure and protected from the elements, both of which are critical.
Additionally, fulfillment centers handle various aspects of customer orders. Kitting and assembly, picking and packing, and coordinating pickups with leading shippers are all part of the arrangement. Essentially, the fulfillment center becomes the storage and delivery arm of your business.
With the right fulfillment center by your side, you get a substantial amount of convenience. It can simplify inventory management and provide you with delivery capabilities that customers will appreciate.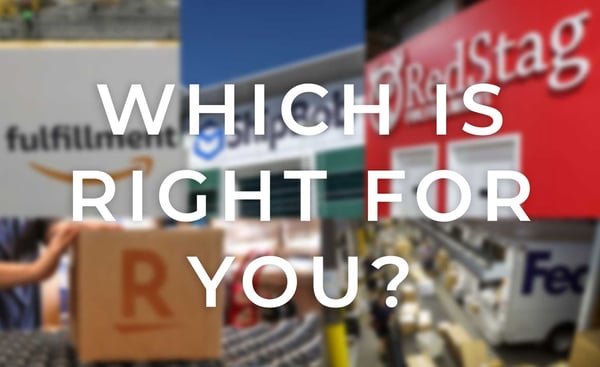 Choosing the Right E-commerce Fulfillment Center for Your Business
When you need to select a fulfillment partner for your e-commerce business, you need to focus on our unique needs. Every e-commerce business is different, so you may be better served by one partner while a competitor could be better off with another.
However, it's universally important to look for several services. The ability to quickly integrate with your online store is highly beneficial, streamlining inventory management.
Ideally, you want to choose a partner that offers a quick shipping option. If you can find two-day shipping, that helps you remain highly competitive, allowing you to compete with major retailers who offer that as a near-standard.
If you focus on e-commerce fulfillment centers with several warehouse locations, you can reduce shipping expenses for customers and make quicker shipping options universally available. When a partner also offers shipping discounts – usually through formal arrangements with major shippers – this can reduce those costs even further, and may even make free shipping plausible.
Low storage fees, product return management, and robust technology can also separate leading e-commerce fulfillment centers from the pack, as well. You'll end up with lower costs and increasingly streamlined operations, both of which are beneficial.
5 Leading E-commerce Fulfillment Centers

1. Fulfillment by Amazon
Possibly one of the simplest and widest-reaching fulfillment center options for smaller sellers is Fulfillment by Amazon (FBA). It's the center that allows any seller to be a part of the Amazon Prime program, which has over 112 million members in the United States alone.
Along with the ability to list your products as Prime eligible, you also get a lot of support from a retailer leader. Amazon will handle your customer returns as well as step in for certain customer service issues, like late deliveries or items damaged in transit. The company's customer support options are also available 24/7, ensuring buyers of your products can always get help, day or night.
The biggest drawback of the FBA option is it is Amazon only. If the majority of your sales are through other sites, including one you run independently, this program may not be worth the effort. Additionally, it can be costly, so it may not work for low-volume sellers, even if all of their sales are on Amazon.

2. ShipBob
For small to mid-size sellers, ShipBob is a popular option. They assist with inventory management, demand forecasting, and order packing. Plus, they have a rGeputation for quick delivery times, something that can boost the customer experience and, by association, your seller brand.
ShipBob operates a large network of centers stretched out across the United States, allowing you to strategically position your inventory. There are two-day shipping options available, which is ideal.
Additionally, their inventory management system integrates with many of the most popular e-commerce platforms, allowing you to centralize your operations further. Whether you're a dropshipper or selling your own products, this company can have you covered.
From a seller standpoint, using ShipBob is also incredibly simple. The company offers a user-friendly interface, robust toolsets, and web-based platform access.
As far as drawbacks, there are very few with ShipBob. There are certain services that aren't available, such as product refrigeration, though those aren't universally relevant to sellers. Additionally, the company doesn't focus on B2B purchases, though they can provide that capability.

3. Red Stag Fulfillment
Offering a cloud-based platform for B2B and B2C sellers, Red Stag Fulfillment is a well-rounded option. However, where this company really shines is with heavy products, large items, or goods that may require a form of special handling.
If you have items for sale that are in excess of 50 pounds or that are more than 48 inches long, this could be your ideal choice. However, your products don't have to fall into those parameters to use this company.
You also get a solid number of integrations with Red Stag, including many leading e-commerce and inventory management platforms. Additionally, your customers' orders can get same-day fulfillment if they happen before 5:00 pm and, if there are any returns, the company will handle that process for you.
The main drawback to Red Stag is they currently have fewer fulfillment center locations than some other competitors. However, it can still provide two-day delivery to 97 percent of the United States, so that may not be an issue for most e-commerce sellers.

4. Rakuten Super Logistics
If you're a larger e-commerce business, Rakuten Super Logistics might be your best bet. They have numerous fulfillment centers spread throughout the United States, offer a cloud-based inventory management system, and can support two-day delivery for the majority of the country.
The company partners with most major shippers, including USPS, UPS, FedEx, and DHL. This can help keep your shipping costs down, allowing you to pass the savings onto your customers.
Additionally, Rakuten Super Logistics offers kitting services, which can simplify product bundle deals. You also get return management, streamlining your operations further.
Rakuten Super Logistics also has specialty services for subscription-based models. If you need freight services, the company can cover those, as well.
The primary drawback to Rakuten Super Logistics is that you have to have at least 250 orders per month. That is their minimum for e-commerce sellers. So, if you're a startup or a smaller business, you'll have to look elsewhere.

5. FedEx Fulfillment
When it comes to international shipping, FedEx Fulfillment is a solid option. While other centers do ship internationally, FedEx has international locations that can streamline your overseas selling operations. Plus, they have a massive presence in the United States, boasting more than 100 centers spread across the country.
Another bonus is the highly discounted FedEx shipping rates, as well as reduced USPS prices. It creates a substantial savings that you can pass onto your customers, making your prices more competitive. With that, you also get stellar tracking and delivery management tools, ensuring you can keep an eye on all of your products while they are in transit.
You can also integrate with many e-commerce platforms and support multi-channel selling. This can be ideal if you use several marketplaces for your products.
However, as far as a drawback, there is a big one. FedEx Fulfillment isn't Amazon Prime compatible. If your hope was to have your items listed as Prime eligible, this won't help there.