Pinterest Ads: A Simple Guide for E-commerce Sellers to Start Advertising - Updated 2023
As a platform, Pinterest is incredibly unique. It's 300 million users don't head to Pinterest to communicate and connect. Instead, the platform acts as a resource, a type of relay that helps them get to the content and products they want to find. In total, there are more than 200 billion Pins – Pinterest's word for posts – on the platform today.
Pinterest advertising allows you to make the most of what the platform is all about: directing users to your existing products and content. It's great for building awareness, boosting your brand, and, of course, landing sales.
If you want to take advantage of an outstanding platform, here's what you need to know about Pinterest advertising, including why you should do it and how to get started.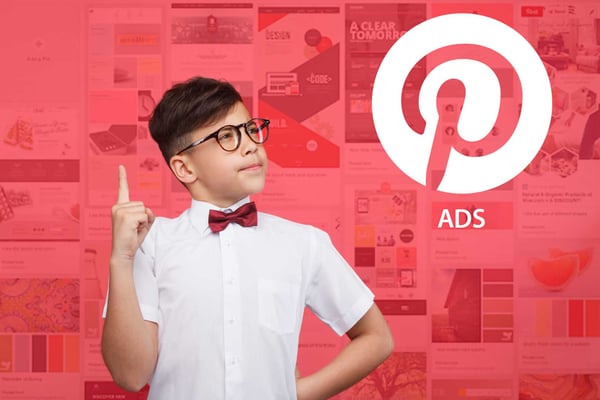 Why Pinterest Advertising Is a Smart Move
Many e-commerce sellers focus on traditional advertising techniques. While email marketing, Amazon paid advertising, and a solid SEO strategy can all help, leveraging social media is also a must. It allows you to connect with your prospective customers in a different way, potentially increasing the odds that you'll make a sale.
Pinterest advertising is a wise addition to any e-commerce sellers marketing arsenal. First, it's got a strong user base across several prime demographics, with 34 percent of 18 to 29-year-olds and 35 percent of 30 to 49-year-olds using the platform. It's even popular with the 50 to 64-year-old crowd, with 27 percent of people in that group having an account.
Second, Pinterest advertising isn't as labor-intensive as some other options. It's a relay for existing content, not a place where you need to create something entirely new. As long as you have a great image that works on the platform, you can get started.
Finally, and most importantly, people use Pinterest to shop. Overall, 90 percent of users said it helped them make purchasing decisions.
When it comes to finding ideas for what to buy, 60 percent of users rely on Pinterest. By comparison, only 48 percent of those users turn to Google, giving you an idea of how much more appealing they find the platform.
Even better, 72 percent say what they see on Pinterest inspires them to shop, even if they weren't actively looking for a product. Additionally, while Pinterest users are predominately female, it's also a great way to connect with dads. In total, 40 percent of dads are on the platform, and 82 percent have found out about new products on Pinterest.
Together, those statistics are pretty hard to ignore. It showcases all of the reasons Pinterest advertising should be part of your plan. Now that you know why you should embrace it, let's take a look at how you can get started with Pinterest ads.
Pinterest Advertising Options
Like most social media platforms, there isn't just a single Pinterest advertising program. Instead, there are several options available. Here's a look at what's available through Pinterest.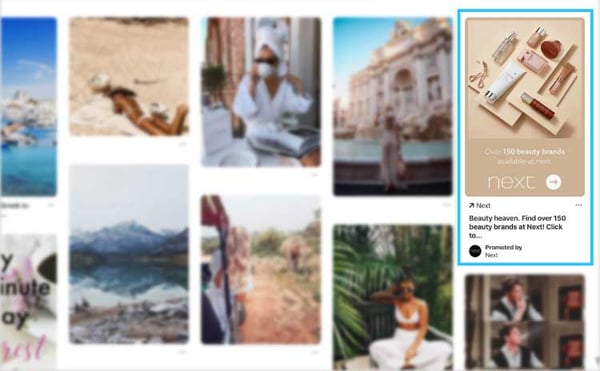 Promoted Pins
With Promoted Pins, you can get your ads looks and acts like a traditional Pin. It has the same image quality, and can send a user to content residing elsewhere. Users can also save them to boards – allowing them to head back to it later with ease – as well as share the Pins with others.
In many ways, the only noticeable main difference is that it will have a "promoted" label. However, that label does go away when a user shares the Pin with someone else, allowing any repins to count as organically earned.
With a Promoted Pin, your ad will ultimately appear on users' home feeds and search results. They may show up organically, based on a user's past activity and interest. If a user searches for a term that relates to your ad, they may see your Promoted Pins then, too.
The primary purpose of a Promoted Pin is to boost visibility within a target market. You can focus on a particular type of prospective customer and choose relevant keywords. That way, your Pinterest ad ends up in front of your ideal audience.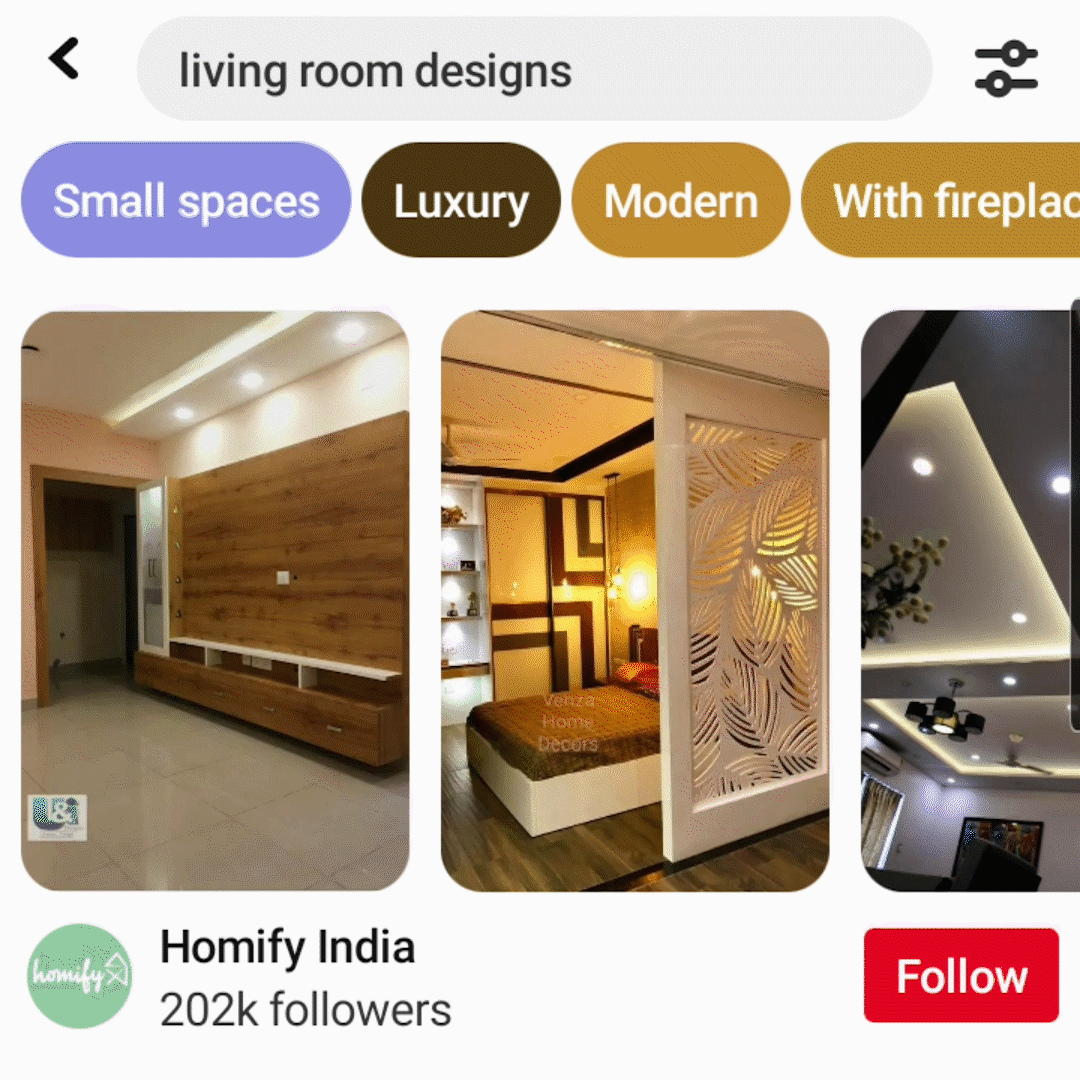 Promoted Carousels
Promoted Carousels are very similar to Promoted Pins. However, instead of relying on a single image, you can include several. Each image you feature can have a unique title, description, and even go to different landing pages. The user can then swipe through each one that's included in your Pinterest ad.
Usually, Promoted Carousels are a great choice for e-commerce sellers who want to highlight several, related products. You can also use it to showcase several product features or potential uses.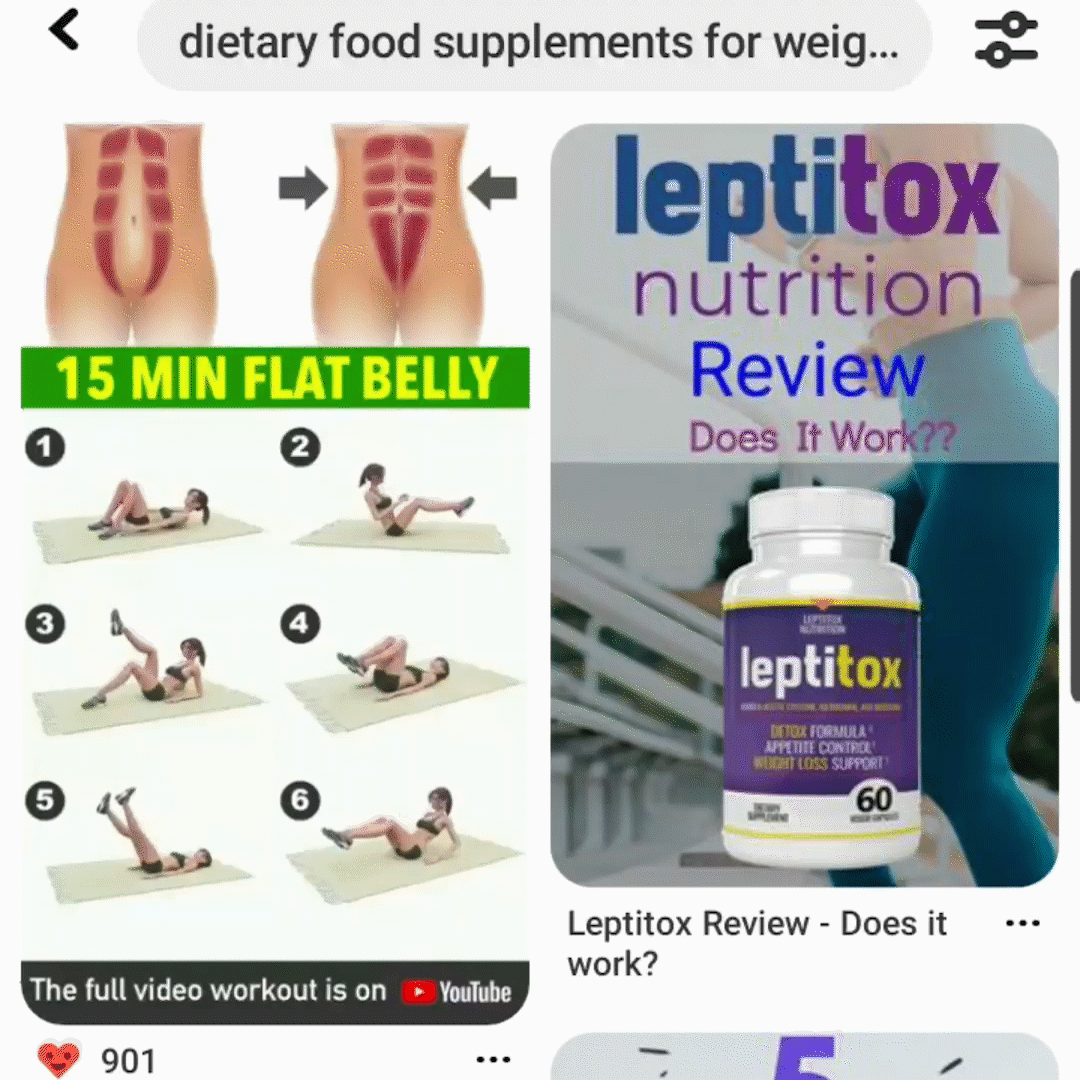 Promoted Videos
Video can be incredibly engaging. When the majority of a screen is static, a video can stand out, grabbing a user's attention. Generally, a video can be a strong choice for showcasing a product on a deeper level or building overall brand awareness. Typically, video is about four times more memorable than a still image ad, so it's excellent for snagging attention and boosting engagement.
Pinterest does support auto-play, starting the video as soon as it's at least 50 percent viewable. However, it is important to note that not all users leave auto-play on, so you want to make the starting image compelling to encourage clicks.
Additionally, while Pinterest Video Pins do support audio, most users have theirs turned off. If you go this route, you need to create clips that aren't overly reliant on the audio.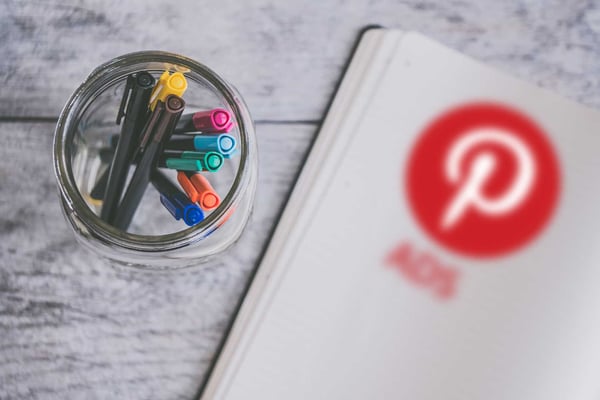 Creating a Pinterest Ad
Setting up an ad on Pinterest is pretty straightforward. If you're ready to launch a campaign, here's how to get going.
1. Set Up a Pinterest Business Account
If you want access to Pinterest advertising campaign options, you'll need to set up a business account. The process is incredibly straightforward, allowing essentially everyone to wrap it up within a few minutes.

2. Choose a Campaign Objective
Once you have access to Pinterest advertising, you head to the Pinterest ads area in your business account to create an ad.
Your first step is to pick an objective. The six main goals are:
Brand Awareness

Views

Conversions

Shopping Catalogs

App Installs

Traffic

3. Identify Your Audience
Once you have your objective in place, you need to define your audience. You have plenty of options to choose from, including the ability to focus on people who've visited your site before, existing customer lists, specific demographics, act-a-like users, and more. There's also an automated option, allowing Pinterest to handle this part for you.

4. Pick Keywords and Interests
The keywords and interests – essentially, how Pinterest labels topics – you decide which ones connect to your ad. With interests, you can choose from any topic that's listed by Pinterest. With keywords, you get a bit more control, identifying search terms that could apply to your Pins.
5. Create the Ad
With your keywords in place, it's time for the creative part. Choose your ad's format, such as a Promoted Pin, Promoted Video Pin, or Promoted Carousel. Then, you'll add images, adjust the text, select the landing page where those who click will go, and more, ensuring your ad has the right look and feel.

6. Set a Budget
On Pinterest, you can set a daily or lifetime cap for your advertising budget. Enter a number your comfortable with, and you're done.
7. Launch
With all of the details in place, it's time for your campaign to go live. Simply launch it, and it will start showing on user's feeds in no time.