Twitter is Beta Testing New E-commerce Features: What Does it Mean? - Updated 2023
What happens when every social media platform also doubles as an e-commerce store?
What happens when a trip to any social app comes with an opportunity for consumers to shop for their favorite brands?
Among other things, it means the work of founders and marketing managers just got even more demanding.
If you've bootstrapped your own e-commerce business, you'd better roll up your sleeves because we are soon heading toward that future.
In March 2021, news broke that once again, major changes were coming to the landscape of e-commerce on Twitter.
What should you learn, so as not to get left in the dust when the new features go live? Read on to get ready!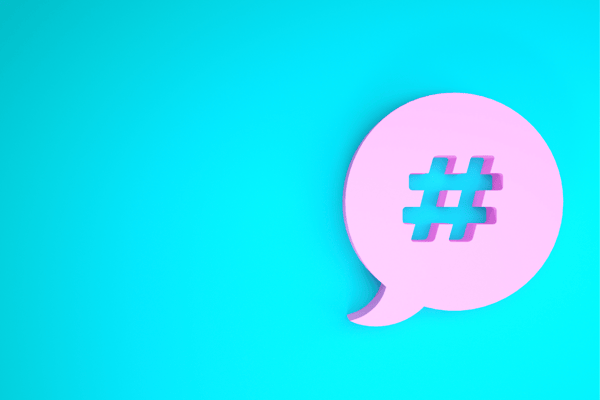 What Makes Twitter Different?
Among all social media apps, Twitter users are often considered the most urbane and well-educated.
It's an app meant for thinking out loud, where the users with the most exciting thoughts are handsomely rewarded. Considering its status as a springboard for journalists, activists, and comedians, it's easy to see why Twitter has such an elite reputation.
Twitter Is Uniquely Powerful Among Social Apps
Because of this prestige, Twitter can come with a high barrier to entry. Plenty of business owners and professional marketers claim not to "get" Twitter, or know how to effectively operate on its platform.
On the flip side, Twitter's reputation as a taste-maker gives it a unique power in the world of social media. Twitter says it on their marketing page: "People on Twitter are influential, receptive, and drive results like no other."
If you want to know what the world is talking about, the platform is always a good place to start. Its insight is invaluable to an e-commerce marketer.
Twitter's Coming Attractions
In early March of 2021, TechCrunch broke the story about one of Twitter's new experimental features for e-commerce marketing: a massive "Buy Now" button that can be attached to the end of a tweet.
Instead of needing to link to an e-commerce product page, a Twitter user could simply click through the tweet to the product page, directly at the point of purchase.
In addition to this big new feature, Twitter's changing its approach to ephemeral content, communities, and subscription models in a way that will send shockwaves through many different online industries.
The world of Twitter e-commerce is about to get a massive overhaul.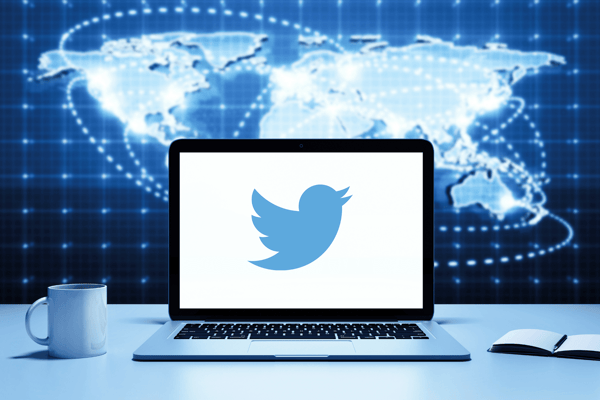 What's In The New Twitter E-Commerce World
Before we walk through the changes you'll need to make as a business owner or marketing manager, let's briefly run through the new features being rolled out on Twitter.
Though not all of these are explicitly e-commerce related, they'll all play a big role in an e-commerce business's marketing strategy in the future.
Fleets
You might have already heard of this one. Fleets, presumably short for "fleeting tweets," are Twitter's answer to Instagram Reels and Snapchat stories. In contrast to the eternal nature of a tweet, a fleet lives and dies in 24 hours.
They're part of a general trend toward "ephemerality"-- content that is "here today, gone tomorrow"-- that is becoming more and more popular online.
With other products in the space moving towards monetization, it may help to plan ahead for Twitter to monetize Fleets, too.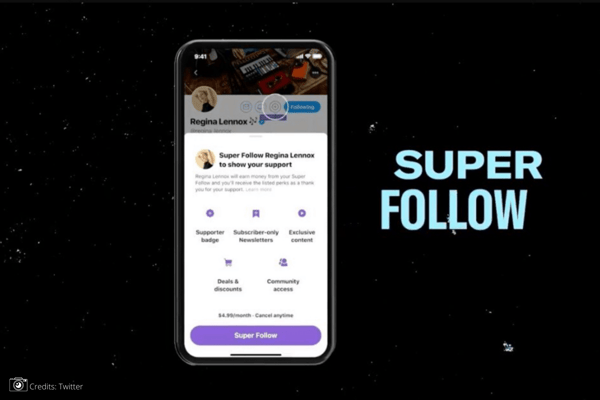 Super Follows
Perhaps piggybacking off the massive successes of Substack, Patreon, and OnlyFans, Twitter is banking big on the "Super Follow," a paid product that allows followers to patronize creators they love.
For a monthly subscription, a super follow could offer:
exclusive content
paywalled newsletters
gated communities
supporter badges
promotional discounts
That last one is a big deal for us! Twitter's shift toward a creator platform will make partnering with influencers even more important than it was already.
Twitter Communities
Twitter announced a Communities function in the same release as the Super Follow. According to The Verge, the Communities feature is a spin-off of Facebook's ultra-successful Groups feature.
It's expected to have a very positive effect on Twitter's adoption rates, as many newcomers to the platform are intimidated by how open-ended it is. By having a smaller, more welcoming community to join, new users could find the magic of Twitter faster than ever before.

The Big Buy Button
Finally, the feature with the most direct impact on founders and marketers: the Buy Button.
A new card is being toyed with for a given tweet. Drop a link to a product page and Twitter will automatically format it to display:
Product's name
Shop's name
Product's price
A "shop" or "buy now" button
This will have a huge impact on a company's posture to marketing and e-commerce. It will influence the way we advertise, blog, and promote our products moving forward.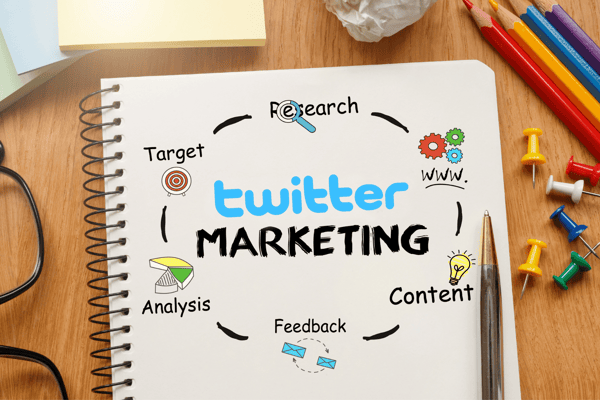 How Will These Changes Affect Twitter Marketing?
With such a comprehensive suite of new features being rolled out on Twitter.com, you may be a little overwhelmed.
Or, if you're unsure how fleets and patronage models will impact your marketing strategy, you may not think they have a great impact on your business. (This would put you at a great disadvantage!)
Either way, take a look at these emerging trends to see what changes you can expect to make to your stance on Twitter advertising, marketing, and commerce.
Shift to Creators
Already a long-running trend on the internet, the transition to a creator-focused economy on Twitter will bring many important changes to your business.
Fifty million people today refer to themselves as a "creator," and the field of paid influencer marketing is expected to jump from $8 billion to $15 billion by 2022 according to Forbes.
The trend of people making and advertising their own products is only going to get more popular.
According to Twitter's own marketing page, almost 40% of Twitter users say they've bought something as a direct result of a tweet from an influencer.
By hosting paid subscription models, Twitter plans to cash in on the trend. What should you do to cash in as well?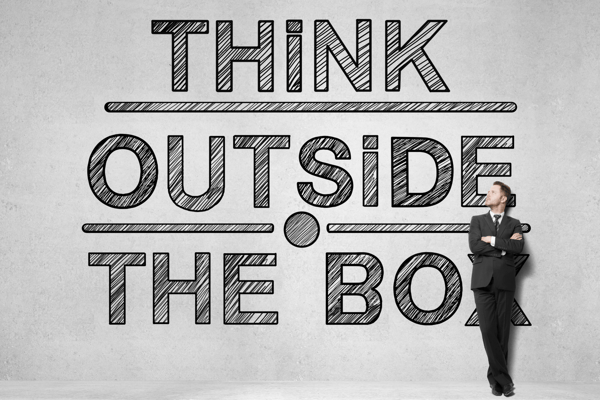 Start Thinking Outside of the Box
If you haven't already, do some research on influencers in your product space. Who seems approachable, popular, and on-brand? Are there authentic, innovative creators that embody the culture of your business?
Reach out to them and see if you can sponsor a post while it's still viable.
By taking advantage of a direct-to-creator economy on Twitter, influencers will be able to make their money straight from their fans. Who wants to see a sponsored post behind a paywall?
To utilize the increasingly vital influencer market, you're going to need to start getting creative.
Building Die-Hard Community
With so much of the world spending its days inside over the past year, the rise of online communities has become an important part of today's internet.
Community is one of the most important assets a brand can develop. If your customers feel tight-knit, as if they share a set of culture and values, they'll be loyal and help recruit others into your group.
Super Follows and Twitter Communities
Super follows will give subscribers the chance to chat and coordinate with other members of their super follow group. Among other features, these groups will give Twitter users the chance to tweet specifically to lists they've crafted, instead of their whole timeline.
Creating an in-group in this way will provide a powerful source of interest and buzz for marketers who know how to take advantage of it.
Just observe the headlines of 2021 to see the staggering effects a motivated online group can have. Internet community r/wallstreetbets was able to bring a global hedge fund to its knees solely by chatting on Reddit.
Can you leverage this power for your business? It will require some nimble thinking!
The Shift to Mobile Continues
Over the past decade, the browsing habits of internet users have changed drastically. Where first the web was reached via laptop or PC, now it is primarily visited via smartphone.
It is well-known that this has had a ripple effect on technologies and marketers across the world, but how will it influence your brand's strategy on Twitter?
The "Buy Now" button will offer a much more streamlined way for mobile users to purchase products.
As it stands now, only 25 percent of purchases happen through the smartphone. If buying a product is as simple as pressing a single button while you scroll through your Twitter feed, then confirming some payment details in a pop-up window, how might that change?
Mobile design and advertisement will be even less of an afterthought than it is today. Do you have a mobile strategy in place? Is it ready to scale?
Ephemeral Deals and Discounts
Through the use of fleets, Twitter accounts can now offer "limited time only" promotions for their fans.
Couple this with the incoming Super Follower features and you've got a recipe for some innovative marketing. If you find an influencer in your product space, how might you convince them to offer their followers a discount on your product?
Another way to take advantage of fleets is to host daily giveaways where followers can see a single fan being gifted a free product. Follow the fan on Twitter and you can retweet their response on your fleet for added engagement.
How Should You Prepare?
For a hard-working business owner, enough new products are coming to Twitter to make your head spin. When you factor in how many other social platforms are making changes to the way they operate, you may be overwhelmed.
Still, there are concrete steps you can take to form a strategy.
Creators and Influencers Over Traditional Platforms
When Twitter's Super Follow feature goes live, creators and influencers are going to wield much more power on the platform. Are you ready to cozy up to these would-be kingmakers even more than you were before?
Soon enough, podcasters, writers, and comedians with large followings will run their own micro-nations, directing their citizens to buy this and shun that with the powers of emperors.
You should go back to what you've written about on your influencer strategy. Crank everything up to eleven. Find influencers who would be willing to offer your product at a promotional discount for a fee.
Community Is Everything
As the 2020s unfold, communities online are going to become more and more important. Gone are the days of a single, one-size-fits-all feed. In the future, each user will interact with other users in a smaller, shared social space. They will likely share passions, interests, and brands they like to buy!
Position your business to take advantage of this shift in internet culture. Find where you can insert your branding and promote your product in online communities. When Twitter unveils its Communities feature, subscribe to every community you can think of that is relevant to your business.
Monitor them, do research on their members, and see where you can fit in!
Get a Mobile Makeover
With the incoming "Buy Now" button, Twitter will be opening the floodgates of e-commerce to its mobile app users.
Out of the millions of people now browsing Twitter on their phones, a sizeable number will be shopping with greater ease and confidence when their product is only one click away.
Is your e-commerce site ready to walk them through the checkout process on mobile in as smooth a manner as possible?
If not, you may get left behind when your competitors can usher their customers to the cellphone's point of sale.
Hire Someone
With tech and e-commerce seeing explosive growth over the past year, massive changes do not appear to be going away. After fleets, buy buttons, communities, and super follows are introduced, Twitter will likely be ready to unveil even more surprises.
Are you juggling the responsibilities of your business with the demands of being a full-time tech marketing wizard? That is only going to get less sustainable as time goes on.
Instead, consider hiring a professional agency to help you make the most agile, adaptive moves for your business.
Choose BlueTuskr
Is your business ready to hire a marketing agency? If you need to stay aware of the new features of the Twitter e-commerce landscape, the answer is likely yes. Consider BlueTuskr's proven, verified expertise when you make your decision.
As a partner with some of the most major tech companies on the planet, with a custom-tailored approach for each business, BlueTuskr is positioned to deliver growth.
Get in touch today and let us handle the complex parts for you, so you can get back to running your business.
Your blog post content here…