How To Add a Product and Match an Existing Amazon Listing - Updated 2022
We all know that listing an item is an essential part in building your online selling business. May it be on Amazon, eBay, Shopify, etc. One of the good things about selling an item on Amazon is that you can list a product against an existing product.
Amazon allows product matching to eliminate duplicate listings and to prevent the product from appearing multiple times. Good product matching directly benefits you. When you match your product to an existing listing, you ensure that customers can find your offer.
Now let's walk you through adding a product and matching an existing Amazon listing.
Add a Product and Match an Existing Amazon Listing
Login to your Account
You can start by logging in to your account at sellercentral.amazon.com.
Navigate to the Add a Product Page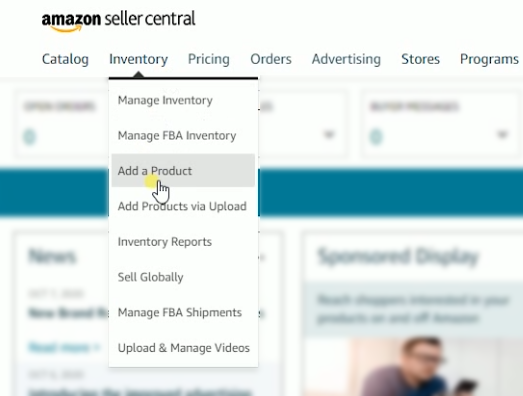 Once you're in, you need to add a product listing. You can do that by clicking the Inventory Tab and select Add a Product on the drop-down or by clicking the Catalog Tab and select Add Products on the drop-down. Both will take you to the same page.
Search for an Existing Listing

In order to match your item, you need to look for the similar item that is already listed on Amazon. You can either use the Product Name, UPC, EAN, ISBN and ASIN. Just search for the product and choose the identical item on the results.

Specify the condition of your item that you're selling and click the Sell This Product button.
Fill in the Required Fields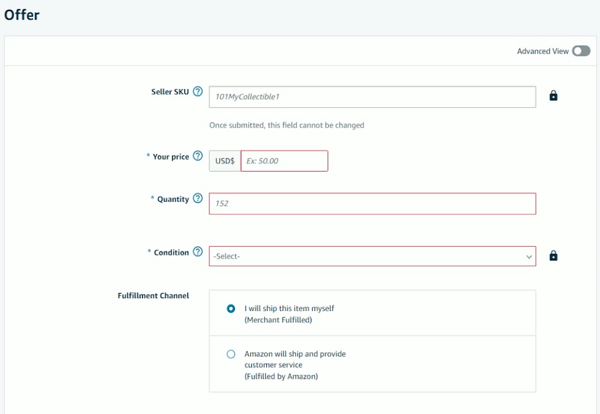 The only fields that are required are the Price, the Quantity and the Condition. You can indicate the Seller SKU but it can't be changed once you have submitted your offer. Once you have filled in the required fields, you can choose your fulfillment channel. If you will be selecting Amazon FBA as your fulfillment channel, then the quantity field will be removed.
Optional: Turn on the Advanced View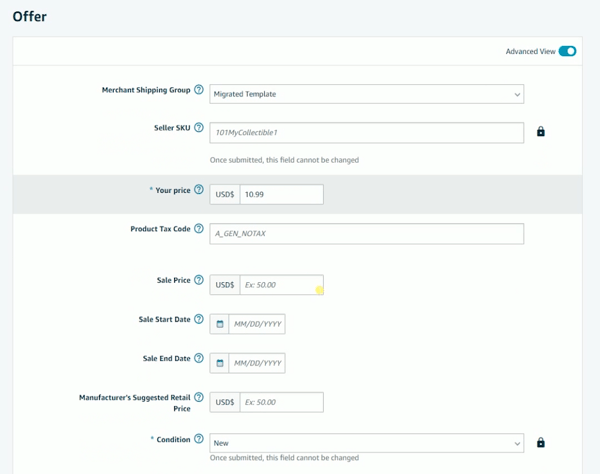 If you wanted to add additional details to your listing, you can also turn on the Advanced View. This is where you can specify your product tax code if there is any and a sale price if you will be running a promotion on your item. You can also offer a gifting options for your package. Check the box if you wanted to remember this setting the next time you'll be listing a similar item like this.
Submit your Offer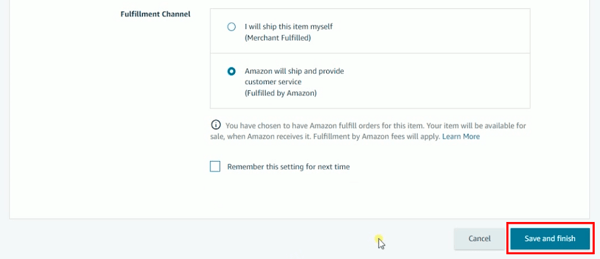 Once you have filled all of the required fields, the Save and Finish button will be available. Just click it and your item will be posted and available on Amazon in 15 minutes.
Create Variations to an Existing Amazon Listing Summary
1. Choose the Child Listing to be Copied
2. Add the Variations
3.Indicate the types of Variation
4. Add the Part Number
5. Fill Out Additional Information
6. Post your Listing
If you wanted to add more information on your product that will require you to add more bullet points, then you can just add a whole new entire listing and not use this method. If you also wish to add a variation on an existing listing, you can also check our previous tutorial.
With this process, you can save time in listing items for you don't need to specify the product description, add images nor add the keywords and the package information. You're just hopping in to an existing listing, with a differ nt offer. So that's all for today!
Watch the video tutorial here: