How to Create an Amazon Percentage Off Promotion - Updated 2022
There are quite a lot of ways you can bag in a lot of customers and having a promotion is one of the most effective ways. A percentage off is one of the most attractive ways in catching a passerby.
But then you should track competitive product prices and analyze which target consumer bases react better to offers or discounts. Because, contrary to popular belief, discounts don't always drive purchase behavior.
That being said, let's walk you through in setting up a Percentage Off Promotion in Amazon Seller Central.
Create an Amazon Percentage Off Promotion
Login To Your Account
Type in sellercentral.amazon.com on your browser and login.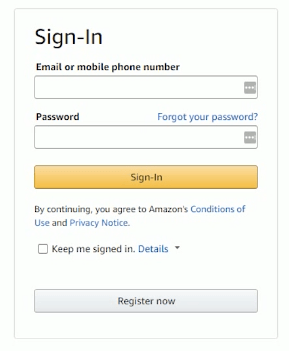 Create A Percentage Off Promotion
Navigate to the promotions page. Click the Advertising tab and select Promotions on the drop-down.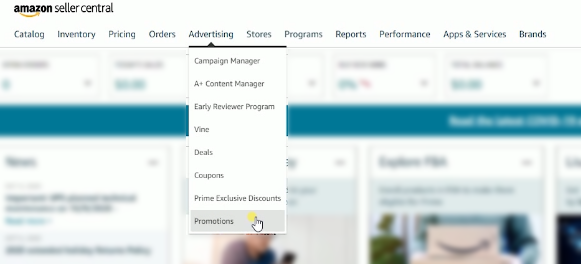 Click the Create Button on the Percentage off section.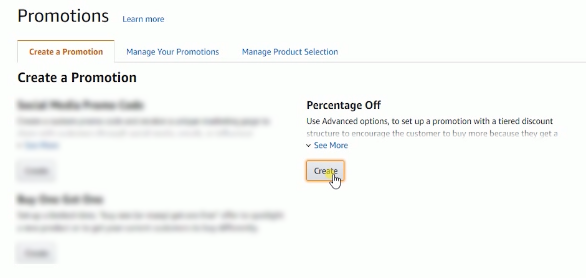 Set The Conditions
The first part is where you set the conditions for your buyers to qualify for the promotion. The promotion is shown to the shopper only if the options set in the conditions tab are valid for the user.

Buyer Purchases
Buyer Purchases is where you will be choosing the number of units has to purchase or the amount spend that they need to meet in order to get the discount.
Purchased Items
Purchased Items is where you get to choose the products that qualifies for the discount. You can choose the entire catalog or you can select or create a group of products that is eligible for the discount. Click "Create a New Product Selection" link to create a new group of product.
Choose the type of list that you wanted to create and click the "Create Product Selection" button. Fill in the fields and fill the list. On clicking the Submit button you'll be taken back to the previous Create Promotions page with this data filled.

Now choose the product you just set up from the drop-down menu
Buyer Gets
Buyer Gets is where you can set the percentage discount that the qualified shopper will get. So just set the percentage discount that you'd want to provide.
Applies to
Applies to is where you can choose the criteria for availing the discount. You can apply the discount to the purchased items or an additional item.
You can also add tiers to your discounts. Just indicate the quantity of items and the percent off that the buyer can get.
You can also Exclude items by creating a new product selection for this like what we did earlier.
Scheduling

Start and End Date
Set the start and end date of your promotion and on what time it's starting.
Amazon normally takes a maximum of 4 hours to process the promotion so it's better to plan this in advance. It is also advisable to set the start and end date one day before and one day after to make sure that you cater those last minute and early shoppers.
Internal Description
Just indicate an internal description. This is just for your own reference only.
Tracking ID
Just use the same Tracking ID that Amazon provides you.
Additional Options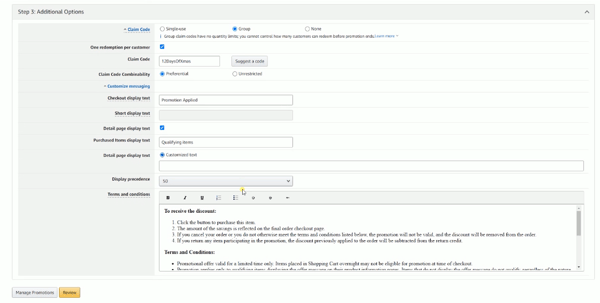 Claim Code
The default option is "None. This means that everyone will receive the promotion even if they're eligible or not.
You can also choose a Group Code and a single code will be generated. But please be advised that the code can be used by multiple people. This option is best used if you're emptying out your inventory because the code can be shared amongst a large number of people which means that your inventory would empty out in no time.
Single Use Option is where a code will be generated that can be used once per customer.
You can have Amazon suggest a code or you can personalize it to match your promotion.
Indicate your detail page display text and review your terms and conditions.
Review and Submit!
If everything is all set. Click the Review button below and review your promotion. You need to be absolutely sure that there are no errors to avoid angry customers. Click Back if you want to edit something on your promotion and Submit to Launch it.

So it may take 4 hours for Amazon to process your promotion. Just make sure that you have ample time in launching your promotion so it's better to plan ahead.
Create an Amazon Percentage Off Promotion Summary
1. Login to your account
2. Set the Conditions
3. Set the Start and End Date of your Promotion
4. Set the Additional Options or Generate a Code
5. Review and Submit!
Now that you know how to create an Amazon Percentage off Promotion, you can already launch your first promotional event for your store. You can either do a holiday sale or just mere cleaning out your inventory. Either way, you now have the arsenal of knowledge to do it.


Watch the video tutorial here: