LinkedIn is one of the best destinations to connect with the job candidate that you're looking for, both active and passive. Now that you already have a job post, there are quite a few ways to promote your job post on LinkedIn.
Before we proceed, please check our previous tutorial on how to post a job on LinkedIn if you don't have an active job yet.
Promote a Job on LinkedIn
Sharing Job Post
One of the easiest and free ways to promote your job is to share it. It can be on a blog post, a social media platform, or even on LinkedIn. All you just need to do is to get that link.
To do that, first, sign-in to your LinkedIn account.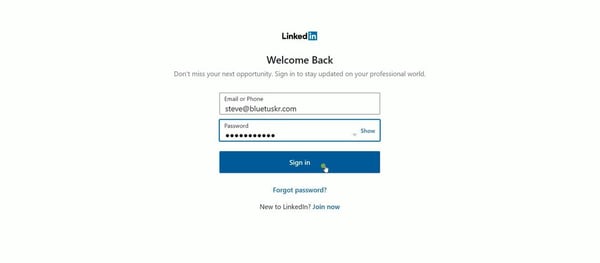 On your Home Page, click the Suitcase Icon on top that says "Job"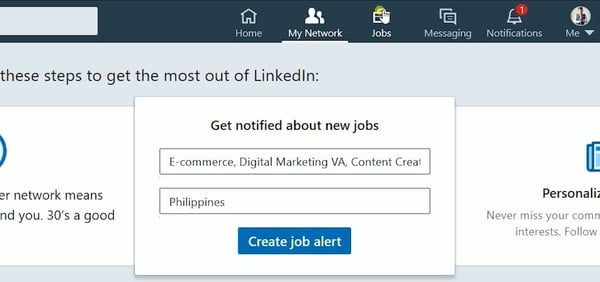 Then, click the Manage Job Posts link on the next page.

Share on LinkedIn
Make Sure that you're on the Open Jobs tab.
You should see your Active job posting. Click the three dots on the right and select Share in a Post on the drop-down.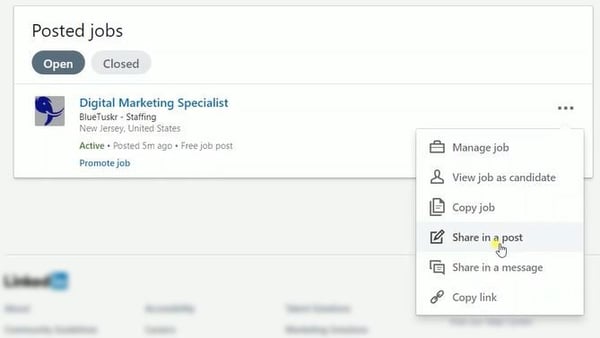 It will automatically create a feed for you. Just enter a catchy phrase and add some hashtags then click the Post button. You're all set.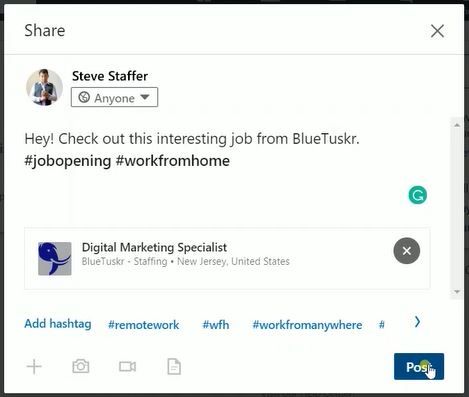 You can also share this feed in a group.
Share on Other Social Media Platform
You can't limit yourself on LinkedIn. You can also share the post on any social media platform or even on your blog.
So back to your Active Job Posting, click the three Dots on the right, and select Copy Link on the drop-down.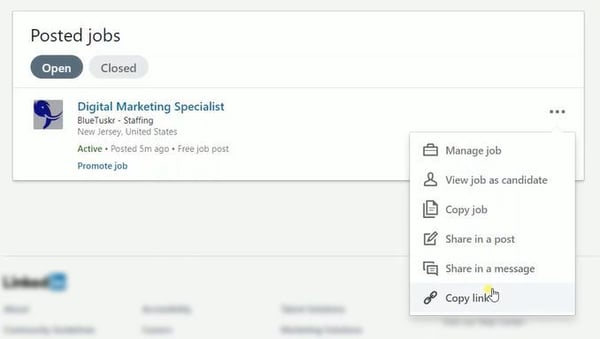 You should then see a notification at the bottom-left indicating that you already have copied the link.
Go to any social media platform and feel free to post your link.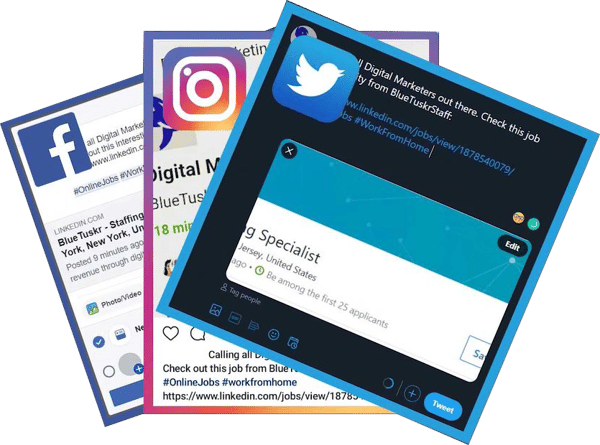 Sponsored Post
Do you need more visibility? Or is your job post a crucial role for your company? You can also make your job post a sponsored one. You bid for top placement in LinkedIn's personalized job placements. This premium placement gets your high-priority jobs noticed by the right candidates.
To do that, go to the Posted Job page. Select an active job and click the Promote Job link just below the job summary.

You should see a recommended daily budget. This is for you to beat your competitors looking for the same candidate and to stay on top of the list. You can edit your daily budget by clicking the pen icon and adjust the slider.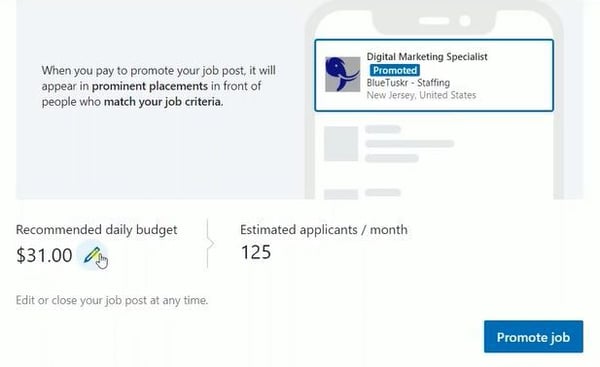 After that, just click Promote Job.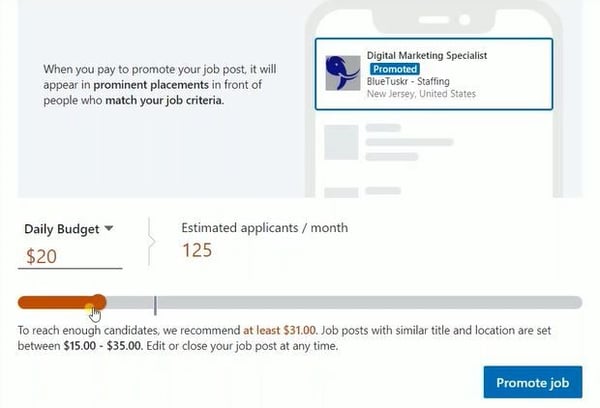 The next page is where you will enter your payment details. Pay for it and you're set.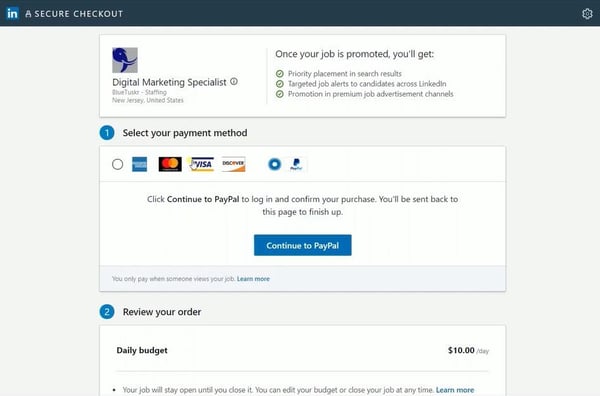 So this is how a sponsored job post should look like:
Computer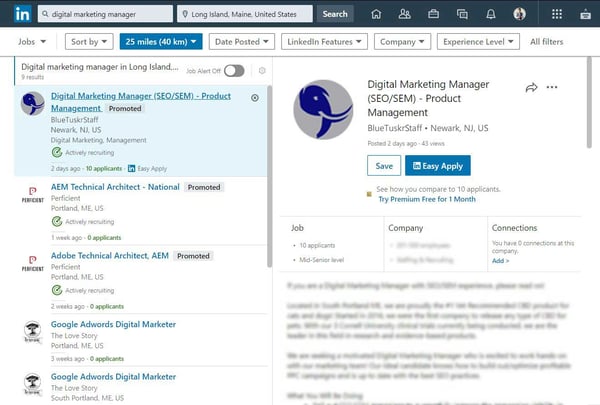 Mobile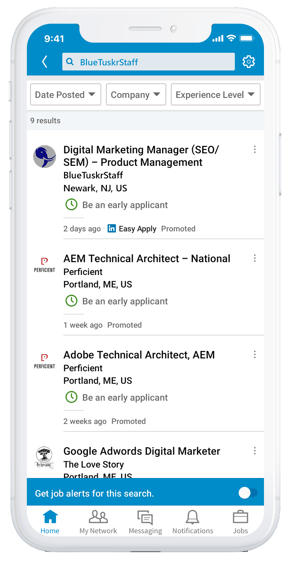 So there you have it, those are the ways you can promote your job on LinkedIn.
Promote a Job on LinkedIn Summary
1. Share the Job feed on your Page or in a Group
2. Share the Job link on any Social Media platform.
3. Share the Job link on your blog.
4. Use LinkedIn's Sponsored Job Post.
There are quite a lot of job posting sites such as Indeed, Monster, Glassdoor, ZipRecruiter and even on Facebook. You might want to check them out. There are currently millions of active job postings and it is wise to know the 6 top job boards to post on so you can find the right candidate for the job.
Watch the video tutorial here: