Pinterest Marketing Guide: Everything You Need to Know to Promote Your Shopify Store - Updated 2023
With more than 400 million users worldwide, Pinterest for Busines offers an excellent opportunity for entrepreneurs and marketers to get their products and services in front of a targeted audience. Since Pinterest offers a platform for intentional scrolling, that means you're more likely to come across potential customers on Pinterest than other social media platforms.
Interestingly, the growth in conversions on Pinterest has been impressive in the past year. Between January and August 2020, there was a 300% increase attributed to add-to-cart and checkout activities when users made a purchase using the platform. This increase corresponds to pandemic-driven shopping, leading people to shift away from traditional retail stores, and move towards online shopping.
If you're running an e-commerce business, you can use Pinterest as a good opening to lead your viewers to your online store. With the right tools and knowledge about the platform, Pinterest marketing can shorten your customers' journey from discovery to conversion.
To get you started crafting the best Pinterest marketing strategy, here's everything you need to know to boost your online store and optimize Pinterest for Business more effectively.
How do I promote my Shopify on Pinterest?
Is it possible to promote a Shopify store on Pinterest? The answer is yes. As Shopify is one of the largest and most popular e-commerce platforms, used by 1.75 million merchants to sell their products, Pinterest offers a way for Shopify sellers to advertise their stores on Pinterest.
To promote a product from your store using Promoted Pins, just change its visibility setting in your Shopify admin panel. Now you can advertise it with rich pins and boost sales, but first, you need to connect your Pinterest account to Shopify, and here's how.
Connect your Pinterest to Shopify
To connect your Pinterest to Spotify, there are a few easy steps that you should follow.
Log in to Shopify
Sign in as the admin at www.shopify.com. If you don't have an account yet, create a business account before proceeding.
Add a Pinterest sales channel
Once you're in your admin account, simply click on the plus symbol (+) on the Sales Channel, and click another plus symbol corresponding to Pinterest. On the next page, scroll down and click the "Add Sales Channel" button.
Connect your Pinterest account
Create a Pinterest account if you haven't yet. On your Pinterest for Business account, go to your settings and authorize Shopify to manage and access your data. You will be taken back to your Shopify store, wherein you have to accept Pinterest's terms and conditions. This will allow you to create and run Pinterest Ads.
Add your Pinterest billing information
Just go to your setting, fill-up the form, and hit save.
Review Integration
Go back to your Shopify business account, click Shopify Product, and go to the product edit page. You should be able to see Pinterest on the Manage Sales Channel.
Make sure you save your changes when you update any information on your Shopify and Pinterest!
Creating rich pins
Rich Pins are a type of organic pin that can sync information from your website to Pinterest with the press of one button. To create product pins on your Pinterest business account, follow the following steps:
Drag and drop media
To post pins in the form of a photo, carousel, or video, start by logging in to your Pinterest account and click on Create Pin.
Next, drop the images or video in the area that says "Drag and drop..." for one pin. You can also drop multiple images in the outer gray area to create multiple pins with a single image for each pin.
Fill out the details
Provide details about your product pins to provide context to your leads. Regardless of the type of upload, the next step is to fill out the title, description, alt text, and most significantly, the destination link.
Link your product pins to your Shopify online store
For the destination link, make sure that you are logged in on your Shopify account to ensure that Pinterest users will end up to your online store once they click any of your pins.
Choose a board
Pinterest boards are where you collect, organize, and save pins. After uploading and providing the details for your Pins, you have to select a board or boards where you would like your pins to appear.
Publish rich pins that are linked to your Shopify store
For publishing pins, you have the option to publish them immediately or later. The latter option is great if you want to schedule multiple pins across a certain period of time.
Scheduling ahead will ensure that you have content that promotes your Shopify store at a consistent pace, which is a key in any Pinterest marketing strategy.
Run promoted pins and other Pinterest ads
Running promoted pins will elevate your Pinterest marketing strategy to expand your user reach. Pinterest ads are a cost-efficient marketing strategy given their broad user base and the ease of setting up a promoted pin. On average, you can expect to pay between $2.00 to $5.00 per thousand impressions (CPM) if your goal is to build brand awareness. Alternatively, growing your online engagement will cost you anywhere between $0.10 and $1.50 per engagement.
Here's how you can create Pinterest ads for your business.
How to create Pinterest Ads:
Set up a Pinterest business account


Choose a campaign objective
Identify your audience


Pick keywords and interests


Choose your format:



Promoted pin


Promotes video pin


Promoted carousel



Set your Shopify store as the landing page


Set a budget and schedule


Launch the campaign to promote your Shopify on Pinterest
With Pinterest ads in place, you can expect more people to discover your pins and click on your Shopify store. In terms of the ad's success, you can also track conversions and referral traffic from Pinterest Analytics back to your Shopify.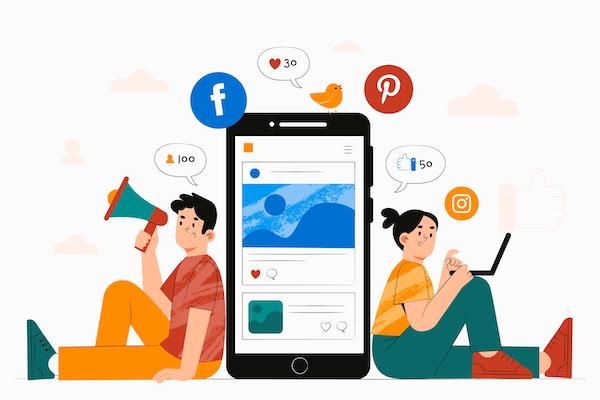 What is the best way to promote a Shopify store?
From 2020, Pinterest users had a historical growth of 37%, accounting for a 100 million increase in monthly active users and bringing the total number of monthly active users to 459 million.
That said, how do you fight for the attention of all these potential customers so your online store can thrive? Here are some of the best practices to promote your brand on Pinterest.
Create beautiful Pinterest posts
As a visual social media platform, your images and video content must look eye-catching. There are various ways to make your posts more compelling. Using high-quality images, such as infographics or videos that help tell a story is better than uploading generic images.
To increase exposure for your online Shopify store, share images of products, deals, and sales. Aim for at least one pin per day to continually engage with your audience.
Whichever style you choose, make sure that your visuals are not just good to look at but also one that sends a message about your brand.
Take advantage of Pinterest SEO
Pinterest is a social media platform and a visual search engine, so your pins are the key to optimizing your search ranking on the platform. In other words, the organic traffic from your pins is determined by your Pinterest SEO.
By organizing your brand pins, using the correct keywords in your titles, adding alt texts and descriptions, you can gain more visibility on the search results. Start by doing a search of related Pinterest keywords and use them in your pin title and description. As for the description, don't be shy to add links pointing to your product pages on your Shopify site. The more information about a pin and its links, the better it will rank on the search results.
Be strategic with your Pinterest ads
Maximize your promoted image, videos, and carousel pins by planning out your ads. Make sure to understand your objectives, set the right budget, and select pins that are best aligned with your goals. Being strategic also means comparing your buyable pins and determining what visuals or copies do and don't work.
Know how and what metrics to track
Pinterest Analytics helps you make sense of your business' overall presence on Pinterest. Analytics shows metrics for both published organic and paid content so you can make better decisions moving forward.
With Pinterest Analytics, you'll be able to review your top pins, boards, and other key highlights determined by your Pinterest metrics.
Since our goal is to get more people to visit your Shopify site via Pinterest, we recommend looking at the outbound clicks and click rates. These metrics tell if people are clicking on your Shopify destination link. Do this especially for your promoted pins to know if your ads are working.
Once you've established a Pinterest advertising or business account, your tag will be installed automatically on Shopify. The tag will track conversions and create a target audience depending on the type of visitors that click on your website. You can also filter out data for specific goals or interests within the Pinterest Business Analytics tool. For example, you can filter what type of content is performing most effectively across different channels.
Never forget to add the destination link to your Shopify
Drive Pinterest users to your Shopify store by ensuring that you have the correct link for the destination page from where they can view your products. Always check if the pin is linked to the intended landing page.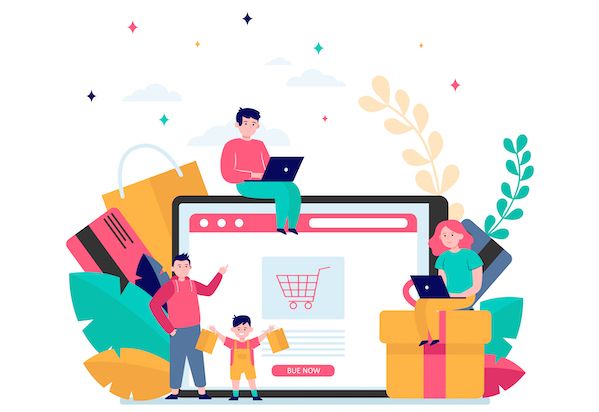 How do I promote my shop on Pinterest?
There are many ways to increase engagement on Pinterest, from improving visual content quality to using innovative ideas in one post - just be creative! This next section will focus on simple steps that anyone can do so they get more value out of their Pinterest posts.
Complete your Pinterest profile
People usually underestimate the power of a complete Pinterest profile, but having a full business profile lets your audience get a sense of your products, services, and branding. Consequently, make your brand logo visible, include a short description of your business, and make your boards clickable.
Adhere to your brand identity
Using Pinterest is a great way to showcase your visual branding. Stick to it as you make your posts, write your copies, and save pins from related boards.
Choose the Right Categories for Your Content
For your boards, make sure that you plan the concepts and stories behind them. Don't just add random boards for the sake of populating your profile. Your boards have to tell your brand story so you can attract the right target audience into clicking your Pinterest pins, and eventually, your Shopify website.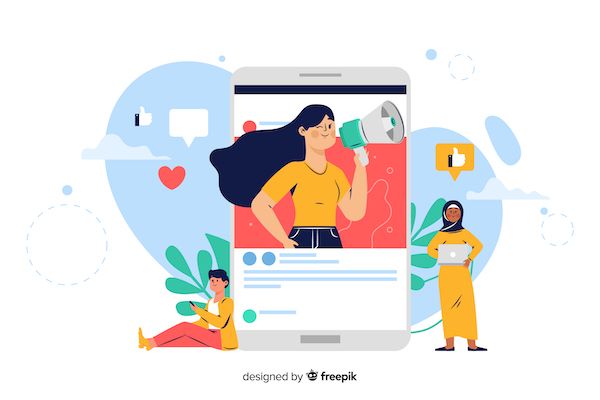 How Do Beginners Use Pinterest for Marketing?
If you've just started marketing your business on Pinterest, here are a few things that will help get the ball rolling.
Research
Do your research and read some tips and guides to help you navigate the platform. A little research into how people use Pinterest before diving in could save you tons of time and money. Doing this will help you understand what types of content are suited for marketing your brand. Feel free to check out their help center for more information about their features.
Identify your audience on Pinterest
Knowing your target audience will lend you more direction when creating content, and you'll be able to save on ads with more targeted settings. Check out Pinterest demographics to get a better idea about who your target audience is.
Find inspiration
Check out how other entrepreneurs use Pinterest to promote their e-commerce stores. Join boards that are relevant to your interests and see how others use boards and keywords to draw in traffic. Note the types of images that get pinned, as well as their descriptions. And lastly, check out how they are using hashtags to link their pins with other related content.
Set your goals
Are you looking to increase awareness or boost user engagement? Your Pinterest marketing strategy will depend on your goal, so consider how you plan to use Pinterest before launching a campaign. For starters, you might want to track the number of impressions you get on each pin or the number of conversions of your Shopify store.
Are Pinterest Ads Right for Your Business?
Pinterest is a platform that offers exposure for both organic and paid pins. While organic content might require a bit more time, it may be worth the wait if you have some patience. On the contrary, you can further optimize Pinterest through buyable pins and paid ads. But suppose you're still on the fence about executing your own Pinterest marketing plan for your business. In that case, you can always seek help from marketing agencies with rich expertise in Pinterest and e-commerce marketing.
With a Pinterest marketing strategy—the right keywords, target audience, boards, and appealing visuals, you can help your business discover new users with relevant interests and connections that lead to sales down the road.