Anyone with a few dollars and an internet connection can start an eCommerce store and sell to potential consumers worldwide. Dropshipping, for one, has become a massively popular eCommerce trend in the US. But if you want to stand out and make your eCommerce business the best it can be, reduce cart abandonment, increase your sales, and overall provide a fantastic experience for your market, you can't just be shooting in the dark and hoping it all works out especially when it comes to SEO.
The truth is, there are many eCommerce mistakes that can be avoided if you know what they are. These mistakes range from not diversifying your products to not optimizing your product pages for search engines.
Here, we've compiled this list of common eCommerce SEO mistakes to avoid so that you can get your online store up and running as fast, smoothly, and successfully as possible.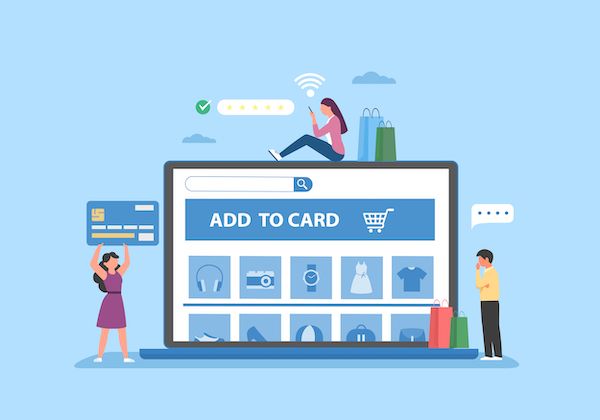 1. Investing In The Wrong Ecommerce Platform For Your Ecommerce Business
Your content management system plays a crucial role in your eCommerce business. If you choose a platform that isn't scalable, versatile, or user-friendly enough for your store's needs and growth potential, then it can be detrimental to your business in the long run.
To avoid this mistake, first, do some research on what different platforms have to offer so you know which one will best suit your needs.
Once you've chosen your own CMS platform, make sure to read the documentation thoroughly before investing in an eCommerce solution so that you know what sort of features you can expect from it. The last thing you want is to spend all of your time, money, and energy on a CMS only to discover that the platform doesn't have critical key features that are important for your eCommerce store. If this happens, you'll be forced to invest lots of time, money, and effort again just to migrate away from the site and switch to the right eCommerce platform.
2. Poor Website Design And Navigation
Poor design can seriously hurt your eCommerce site. First impressions matter, and if your website is aesthetically unappealing, it can discourage potential consumers from sticking around. And even though designing a great-looking eCommerce site may seem like a daunting task to those who aren't web designers or developers themselves, there are so many themes out there that you can customize for free, as well as lots of templates available for you to try. Either way, you can always hire a professional web designer to help you manage your eCommerce website's design.
Next, it's important that the navigation on your store is simple and easy to use. It's incredibly frustrating for consumers when eCommerce store navigation isn't intuitive, so if the user can't find what they're looking for easily, then you could lose out on a big scale.
Some of the best ways to improve your site's usability include using an effective sitemap because this allows users to see all of your site's pages in one place. Finally, it's important that the design of your website is consistent across different browsers, so if you take away anything from this mistake, then let it be that consistency matters for eCommerce websites.
3. Overlooking Mobile Responsive Design
When it comes to eCommerce, you can't afford to overlook mobile. Right now, 40% of all online purchases are made via a smartphone or tablet, which means that if your site does not have a responsive web design and it isn't optimized for mobile devices - again, making up about half of the market share between them both - then you're leaving money on the table.
You should have separate URLs set up for desktop and mobile users alike so their experience is tailored specifically to what device they're using at that time while also providing an easy browsing experience overall regardless of how large or small someone's screen may be.
4. Not Doing Enough Market Research For Your Online Business
One, it is important to realize who your ideal customer is. What do they look like? What are their interests? What makes them tick? This means that if you're selling products aimed at teenagers, it's vital to figure out their needs and what influences their purchasing behavior. Otherwise, you'll end up with a mediocre product that no one is interested in buying or using.
Once you know your target audience, you should then make sure to align your marketing efforts with them by learning about their social media habits so that you know the best way to reach them online. For example, if teens interact more on Instagram than on Facebook, it makes much more sense to invest your marketing dollars into that platform.
Lastly, you should do what's called competitor analysis to know who else is selling similar products to your own. This is a great way to see what's popular and trending and learn what marketing strategies your competitors are using to appeal to your target customers. Use your assessment from your market research to create a solid marketing strategy to attract customers and build customer loyalty.
5. Having A Long And Convoluted Checkout Process
When selling eCommerce products, it's important to make the checkout process as short and painless as possible. If a lengthy or complicated checkout process puts your customers off, they can get easily discouraged from making a purchase, which means you'll lose out on a sale in the long run.
If there is one thing that you can do to improve your checkout process, it is to streamline the number of steps that consumers need to take to complete their purchases. For example, if a customer has an account with you, they shouldn't have to create another one and fill out all of their information again because this will only frustrate them. Even a guest checkout should be as painless and straightforward as possible.
You can improve your checkout process by removing hidden costs and unexpected fees, offering multiple shipping options, and integrating payment gateways, or including popular payment options that will make it easy for your customers to make a purchase. You can also use tools like PayPal or Shopify in order to speed up the process even more so that your customers don't have to spend a lot of time inputting their credit card information.
To increase conversion rates, you should be sure to test out your checkout process with tools like Optimizely to find the most painless and efficient option possible.
6. Not Fixing Broken Links
Broken links are a serious problem for SEO because Google will drop your website ranking due to the fact that they may consider you to be untrustworthy or unhelpful if you have broken links.
To fix this problem, you should constantly scan your website for dead URLs and fix any that are not found by either redirecting them to the correct page or removing them completely. You can use tools like Xenu Link Sleuth and Screaming Frog, which are free options for small businesses, to find broken links on your site so that you don't have to waste time going through every single product by hand.
It is also a good idea to monitor any pages that have recently been removed as well as your 404 error pages, because these are often the most common broken links on a website.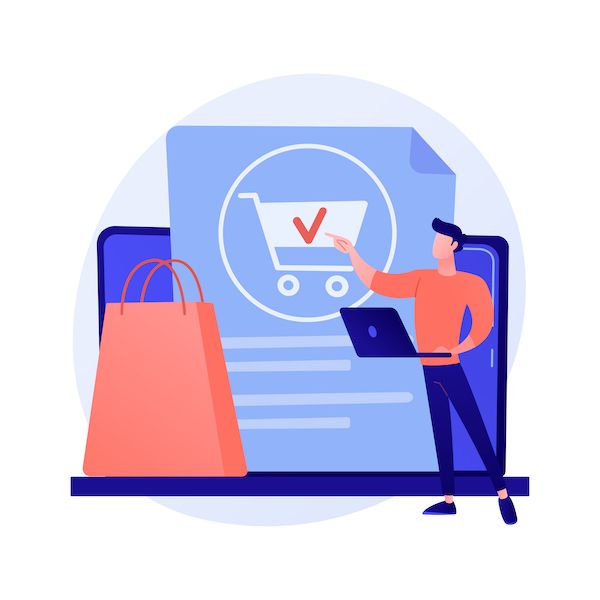 7. Poor Product Descriptions
When you're selling online, it's important to write high-quality and informative product descriptions because this is one of the only ways that your potential customers will be able to determine if they want to make a purchase or not. Many business owners would make the mistake of setting up a mediocre or poor product description that doesn't say anything much about the product.
If you want to create more sales, then having a great description is essential because it can help you get more search engine traffic and increase your SEO rankings. You should aim for at least 250-300 words long.
Your product description should include details such as features and benefits as well as any relevant sizing or material information. Your descriptions should be as long as necessary, but you must remember that each one needs to hold the customer's attention, or else they will end up scrolling past it.
Additionally, product descriptions should also include important keywords related to your eCommerce store and any relevant search terms so that you can increase your chances of being found in Google searches.
8. Not Investing In A Blog Section
One of eCommerce businesses' most common mistakes is that they fail to invest in a blog section. A blog is an excellent way for you to get more search engine traffic. It can also help your eCommerce business grow by increasing consumer trust, building up a loyal fan base, and getting them excited about trying out your new products.
A blog enables you to not only create engaging content for your target audience but as well as increase your brand awareness. Additionally, it can help you build trust with consumers. By releasing highly-informative and relevant content, you can gradually establish yourself as one of the industry leaders in your space.
You can start blogging at least once per week. You can also use tools like WordPress or Squarespace to make the process much easier because they have SEO-friendly themes that will allow you to integrate important keywords into each post easily. And, of course, you should aim to write blog posts that focus on giving useful tips or information as well as answering FAQs for your customers.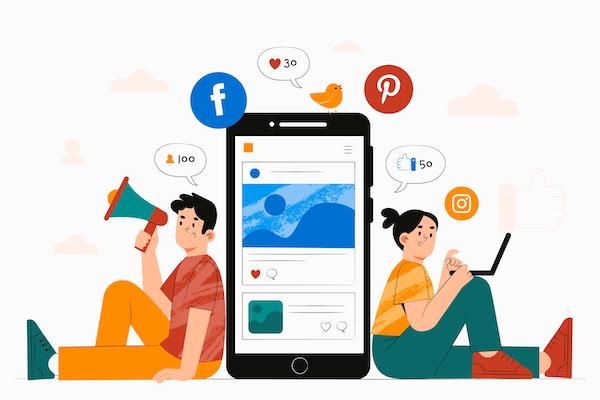 9. Forgoing Social Media Posts And Not Building Social Proof For Your Online Store
Another one of the eCommerce mistakes to avoid is failing to plan a marketing strategy for your social media posts. Social media platforms like Facebook, Twitter, Instagram, Tiktok, and Pinterest are free options for you to market your eCommerce brand because these can help attract new customers who may be interested in purchasing the products or services you have on offer.
By being active on social media, you can pull in organic traffic from your posts, leading to an increase in sales. Additionally, the more active you are on various social media platforms, the more chances you have of being found by new customers who may be interested in your online store's products.
10. Using Poor Quality Product Images To Your Ecommerce Site
Another one of the most common mistakes that eCommerce brands make is uploading poor-quality product images. Many business owners would make this mistake because they think it's just a quick and straightforward fix, but in reality, low-quality photos can actually do more harm than good and lead to decreased sales and revenue for your store.
When uploading product images to your eCommerce site, you should aim for high-quality shots that are clear and crisp. You should also use large images to show your products in the best possible light and one where their features are properly highlighted.
On top of this, it's important for you to make sure that all of your product photos have proper descriptions and include any relevant keywords so that search engines like Google can easily index them correctly. Use alt tags, titles, and captions to your advantage.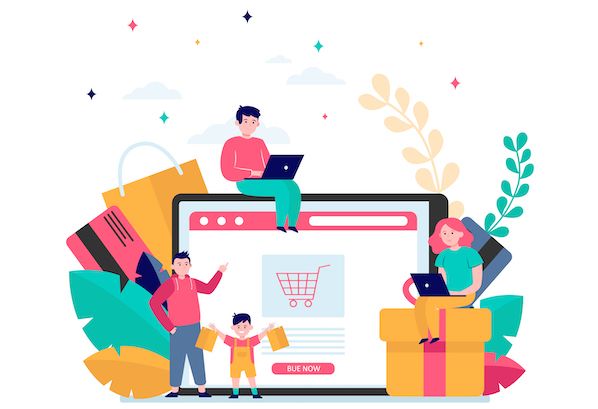 Wrapping Up
It's easy to see why so many eCommerce businesses fail. After all, putting up an eCommerce business requires significant time, effort, and attention to properly develop an online store that is both profitable and attractive while simultaneously keeping the business at arm's length. But this isn't all there is to it - you must also master the intricacies of international marketing for your products to compete on a global scale.
There are numerous factors that can impact whether or not consumers buy from your website, including how well-designed your site is, how trustworthy you are perceived as by both your target audience and by search engines, what kind of information they find valuable on your eCommerce website, how much value they get out of their purchases, and the overall experience they have while shopping with you.
While eCommerce mistakes can lead to some serious consequences, avoiding them is just as simple and easy if you know exactly what mistakes to avoid. However, understanding the most common eCommerce SEO mistakes made by both inexperienced and seasoned store owners is critical to your own success as a business owner because not only does having this understanding will enable you to anticipate problems, but it will also allow you to ensure that your eCommerce business is being run efficiently and profitably.
Nonetheless, committing these common eCommerce mistakes doesn't mean you've failed; It simply means you have more to learn as your business grows in the process. So, instead of giving up or throwing in the towel on your eCommerce website, learn from these mistakes, regroup, and get back on the right track to growing your online business.