How to Create a Unique Amazon Product Listing - Apparel - Updated 2023
Amazon is welcoming to new sellers who don't have much, to begin with. Making product listings on Amazon puts them in front of millions of potential customers. Selling on Amazon is a terrific first step toward eCommerce success, but there's always more to learn and more opportunities to grow your company.
---
Create a Unique Amazon Product Listing
One of the basics of getting started on Amazon is learning how to create a unique product listing and we will walk you through how to do it in this tutorial.
Log in to Seller Central
You can start by logging in to Amazon Seller Central. Go to sellercentral.amazon.com.
Enter your email address and password and click the Sign-in button.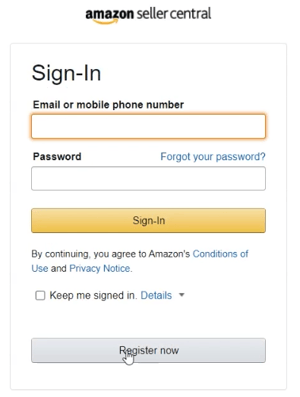 Once you're in, hover your mouse to the Inventory and select Add a Product on the Options.

Add a Product
Since this is going to be a unique product, select the link "I'm adding a product new to Amazon".
The next thing that you need to do is to select the category.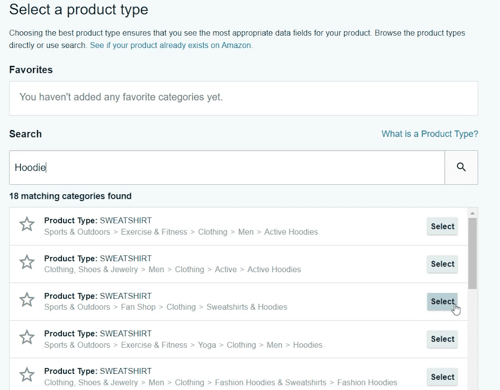 You can look for the category below for the product that you are listing. But to make it easier, you can search for the product on the search bar.
Complete your Product Information
The first tab will be the Vital Info, add the Product ID, select the product type, Product Name, Brand name, and so on. Fill out the required fields. A red prompt will show up if you missed one.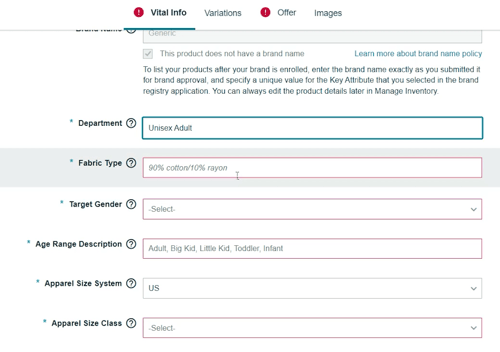 The Offer tab is where you can set the price of your item. This is also where you can set how many items you are going to sell and the item condition. Once you've set this up, you may notice a red tag on notice on the vital tab.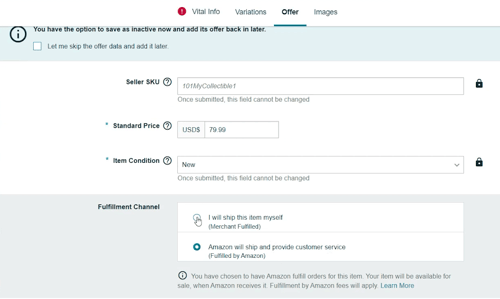 Set Up the Apparel Size System
Now what we need to set up is the apparel size system. This is a new process added to adding apparel on Amazon Seller Central and everything needs to match. Apparel sizes can be found in Amazon help, you can go to Amazon to reference your selection.
But we will provide you with a spreadsheet in which you can reference all of your selections easier. Because if it doesn't match, then there will always be a red indicator and you won't be able to continue.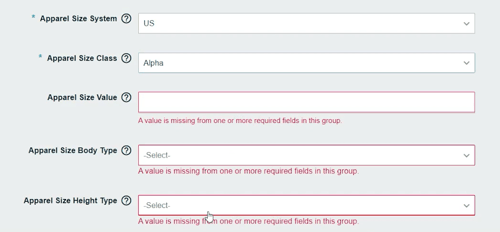 You can download the SpreadSheet here:
Now fill in all of the required fields.
Add the images to the Image tab. Make sure you click the Upload Multiple Files link so you can easily drag and drop the images.
Add more Product Details
Turn on the More Attribute switch. More tabs will show up and add the details that you need to add.
Add Product Variation (If Applicable)
Now if your apparel has variations, you can go to the variations tab. Once you add a variation to this listing, this listing will be turned into a parent listing.
Choose the variation type and just add them in. Fill in all of the required fields or red fields. Use the same apparel size system spreadsheet.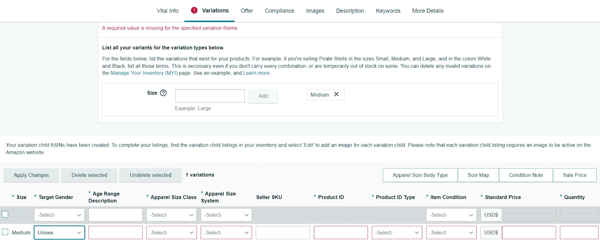 Finalize and Save your Changes
After you've filled in all of the required fields, double check your changes and just click the Save and Finish button to submit your listing on Amazon.
This may go through Amazon check and it may take 24hrs for it to be posted. But once it's up, your customer should be able to start ordering from you.
Now you should start seeing numbers showing up. Amazon has a number of standards in place to ensure that its marketplace is a safe and secure place to purchase.
Your presence on Amazon helps to lessen the danger that some customers associate with online buying, allowing you to take advantage of Amazon's customer support, which is wonderful for your business.
For more tutorials like this, you can always visit your YouTube channel.

Watch the Full Video here: