How to Upload a Video to Your Amazon Product Listing - Updated 2022
As what they say, picture paints a thousand words. Just imagine how many sales could a video do on your product listing.
As a seller, being one step ahead of your competitors is a must and having a product video of your product can make you one step ahead of them. You need to be eligible to upload a video on Amazon Seller Central. There are a couple of criteria and Amazon will grant you if your account is in good standing.
Amazon has it's own content policy that everyone needs to adhere and in addition to this Content Policy, your uploaded videos are subject to Amazon's Community Guidelines.
There are a couple of ways on how to upload a video on Amazon like using the Enhanced Brand Content, or adding a video with Customer Reviews. But in this tutorial we'll cover the latest and fastest and best way to add videos on Amazon.
Upload a Video to Your Amazon Product Listing
Login to Your Account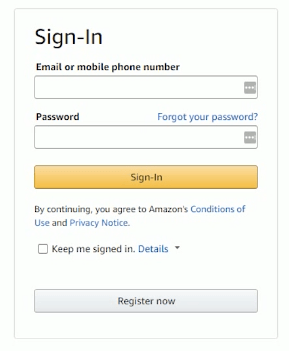 You can start by logging in to your Amazon Seller Central account at sellercentral.amazon.com.
Navigate to the Add a Video Page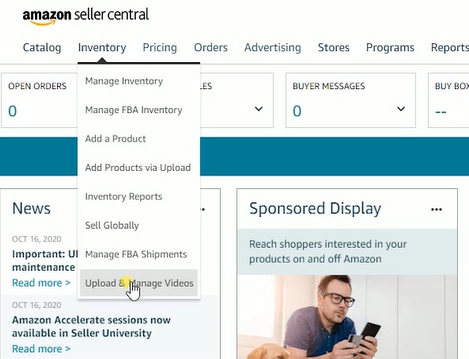 Next is to navigate to the add a video page. Click the Inventory Tab on top and select Upload and Manage Videos on the drop-down.
Manage Videos page is where you can see all of the videos that you just uploaded on your Amazon Seller Central.
To upload a new one, click the Upload Video button located on the upper right of the page.
Upload a Video
This next page is where you will be preparing your video. Drag and Drop your product video. Make sure that your video is on an MP4 or MOV format and it needs to be below 5GB. It is also recommended that your video is 480p or higher.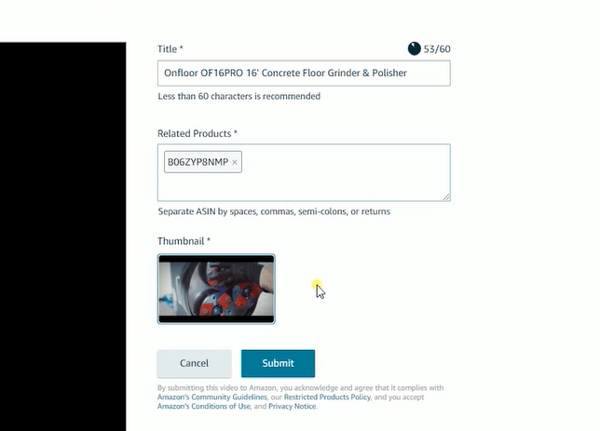 While the video is uploading, you can already set up your Video Title and add the thumbnail. You also need to add the related products for your video. Just use the ASIN of your products. If there are multiple products related to your video, the just separate them with a spaces or commas.
Obtain Listing ASIN
There are a couple of ways in getting the ASIN for your listing.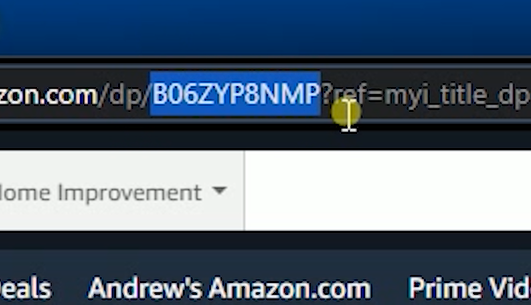 1. You can either go to the product listing on Amazon and copy the letters and numbers on the URL after the second slash ( / ) until the question mark ( ? ).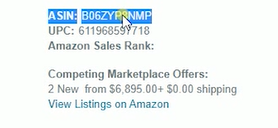 2. Second is to go and edit your listing and copy the Product ID on the URL after the "asin=" or the ASIN below the price on the product summary located on top.
Review and Submit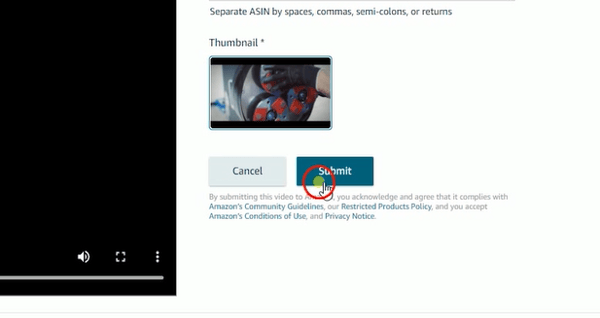 Once you have everything prepared, just review the video and click the Submit button.

You should see a callout on top informing you that the video has been submitted and Amazon needs to review it first for compliance. It may also take 2 business day for it to show up on your listing.
After Amazon reviews your listing, you should see your video on the last part of the image carousel.
Uploading a video on Amazon Seller Central is as simple as uploading a video on other social media sites like Facebook. You can now start stepping up your game and attract more customers.
Upload Video on Amazon Seller Central Summary
1. Login to Your Account
2. Navigate to The Add a Video Page
3. Upload a Video
4. Assign the ASINs
5. Review and Submit
Watch the video tutorial here: