6 Top Product Research Tools for Amazon Sellers - Updated 2023
Most professional sellers understand that having the right software is essential for success. Great applications simplify your operations, streamlining your workflows, and increasing your effectiveness. Plus, some provide you with genuine competitive advantages, enabling you to find opportunities to stand out in a sea of other sellers.
Whether you're looking to get started as an Amazon dropshipper or use another Amazon seller approach, having the right weapons in your arsenal is a must. If you want to make sure you get your hands on the best Amazon product research tools around, here's what you need to know.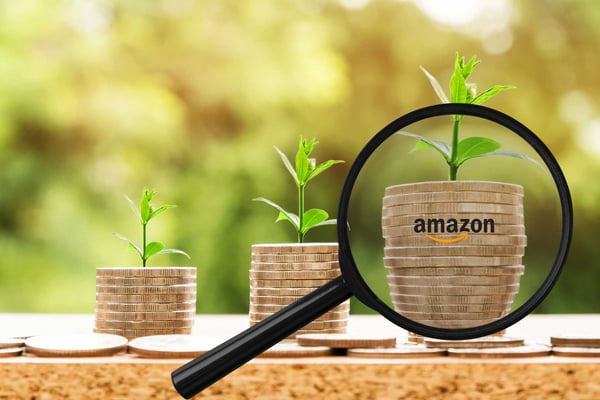 How Amazon Product Research Tools Help Sellers Profit
The Amazon seller world can be surprisingly competitive. There are about 2.3 million active Amazon sellers, each with their own strategy for coming out ahead.
While you can use traditional sales-driving tools like e-commerce email marketing software and Amazon-specific options like Lightning Deals, that usually isn't enough to guarantee success. Why? Because if you aren't offering the right products at the proper price point, you aren't going to gain traction with shoppers.
With the right Amazon product research tools, you can increase your odds of getting ahead. Some help you find underserved markets with substantial demand, allowing you to choose an offering that fits into the niche. Others assist with price comparisons, making it easier for you to find the perfect price point for your products. Many do all of that, as well as a ton more.
6 Top Product Research Tools for Amazon Sellers
When it comes to software, there are a slew of options that can boost an Amazon seller's results. Some Amazon product research tools are standalone resources, usually in the form of robust web-based portals or online services. Others integrate with other apps, such as Chrome browser extensions that help sellers identify opportunities, gather information, track pricing, and more.
Regardless of the approach, the best Amazon seller tools are always worth considering. Here's a look at the top six product research tools for Amazon sellers around.

1. Helium 10
If you want to grow your Amazon FBA business, Helium 10 can help you pull it off. It's an all-in-one style solution, designed to make a ton of typical e-commerce seller activities easier to manage.
When it comes to product research, Helium 10 simplifies the process. You can find product data, review performance analytics, create profit estimates, and more, all in mere moments. It also assists with keyword research, allowing you to figure out how you can get your listings closer to the top. You can even gain insights into your competitors' keyword strategies, which is incredibly beneficial.
Helium 10 offers a handy Chrome extension, as well. Once you add it to your browser, you're presented with a simple interface that makes gathering information a breeze. You can grab ASIN data, track keyword trends, and much more, all without having to open a separate application.
When it comes to pricing, Helium offers a free option with basic features. You don't even have to provide a credit card number for a free account, which is a rarity. If you're looking for more capabilities, the pricing ranges from $97 to $397 per month, depending on the service level.

2. SellerApp
WithSellerApp, you can identify underserved or low-competition products and niches that are filled with potential. It can help you determine which items could be worth adding to your existing line or could make figuring out what you want to sell easier, particularly for new Amazon sellers looking to take their first steps in the game.
SellerApp has data on more than 35 million products found on Amazon, making it a robust resource. Plus, the features are intuitive, making them beginner-friendly. The results are also quick and comprehensive, providing you with powerful insights that can boost your Amazon business.
SellerApp offers a seven-day free trial, allowing you to explore a bit before committing. After that, prices start at $99 for self-service accounts.

3. AMZScout
Through the AMZScout web application, product research is a breeze. The tools help you validate product ideas, allowing you to determine whether an item has the potential to be profitable before you commit to it. Plus, you can access a slew of data on every Amazon product, helping you figure out what's selling well and what's struggling.
AMZScout also works to keep you informed about opportunities. You'll get insights into high-potential niches and products every week. However, this feature is only available to annual subscribers, so do keep that in mind.
If you sign up for the Amazon seller bundle, you also get access to the Chrome extension. That makes it one of the most convenient Amazon product research tools, as you can do many of the tasks right from your browser.
AMZScout is very affordable. The Amazon seller bundle comes out between $25 and $50 a month, depending on if you pay monthly or annually. While there isn't a free trial, there is a seven-day moneyback guarantee, which may make you more comfortable with checking it out.

4. Jungle Scout
A long-standing favorite with Amazon sellers, Jungle Scout is great for product research. It's actually an all-in-one tool, offering more than certain niche-focused options.
Jungle Scout offers a database filled with more than 70 million products that's highly searchable, allowing you to sort the information based on competition levels, Amazon rankings, and more.
Additionally, there are robust keyword optimization tools, opportunity sourcing features, and tracking capabilities. You can also take advantage of the Chrome extension, simplifying your research process, or make use of the supplier database to find vendors.
Jungle Scout's pricing is competitive, coming in between $19 and $84 a month when paid annually, or $39 and $129 a month when paid monthly. Like some of the other options on this list, Jungle Scout doesn't have a free trial. However, the company does offer a 14-day moneyback guarantee, so keep that in mind.

5. IO Scout
When it comes to finding product opportunities with low competition and high margin potential,IO Scout can be a great tool. It offers up data on over 450 million Amazon products and gives you access to popular features like keyword research, sales analytics, sales estimators, FBA calculators, and more.
Like most of the options on this list, you can take advantage of the Chrome extension. You can gather insights without having to leave your browser, which is incredibly convenient.
Plans start at $29 a month, which is competitive in this space. There's also a 14-day moneyback guarantee, giving you time to try it out without a major commitment.

6. Unicorn Smasher
From the makers of AMZ Tracker, Unicorn Smasher is a great Amazon seller research tool for beginners and experienced sellers alike. You'll be able to review sales estimates, access comprehensive data, and much more.
The dashboard is intuitive, making it easy to get around. There, you can access a slew of information, including opportunity scores that can help you decide which products are right for you, and overviews of which products are selling and which aren't.
If you use AMZ Tracker, Unicorn Smasher integrates with it. However, Unicorn Smasher is also a standalone option with a Chrome extension, and a free one at that.