How to Start a Sale on Your Amazon Product Listing - Updated 2023
Amazon's Buy Box is becoming increasingly important as more people shop online. According to EMarketer, e-commerce sales will reach $5.542 trillion in 2022, accounting for 14.6 percent of total retail sales. Based on its performance in 2016, it's not hard to see Amazon accounting for the majority of it. This is the reason why you must have a sale once in a while.
Did you know that you can have a single item listing on Amazon? This is not the usual Amazon lightning deal or a typical percentage off sale. Just in case you need to empty out an old listing inventory or just win the buy box, then this is applicable for you.
Single Item Listing Sale
In this tutorial, we will walk you through how to do a single item listing sale on Amazon Seller Central.
Login to Amazon Seller Central
You can start by logging in to Amazon Seller Central. Go to sellercentral.amazon.com.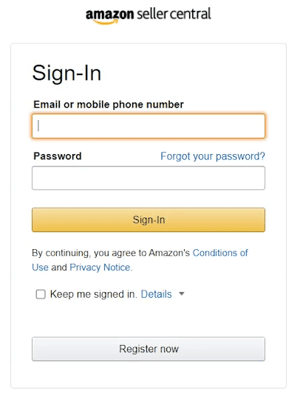 Type in your email address and password in the field and click the sign-in button.
Access your Inventory
Once you're in, what we need to do next is to access your Inventory.
Click the Menu Icon located in the upper-right corner of the page. Hover your mouse to the Inventory and select Manage Inventory on the selection.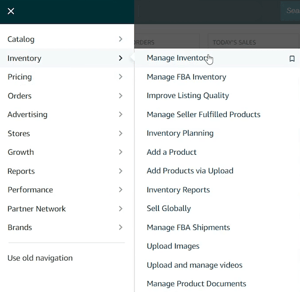 Manage Inventory Page is where you can see all of the items that you have uploaded on Amazon. If you're still planning to add your product on Amazon, may it be an existing product or a unique product, we have a tutorial for that.
Edit your Listing
Choose the item that you wish to put a sale on and select Edit on the left. If you don't see the edit button, then just click the drop-down.

Make sure that you are on the Offer tab because this is where we can modify the price of our item.
Set the Sale Price
So one of the required fields is the standard price. Just right below it, is the Sale Price, Start Date, and End Date.
Set the desired sale price on the field and set the start and end date.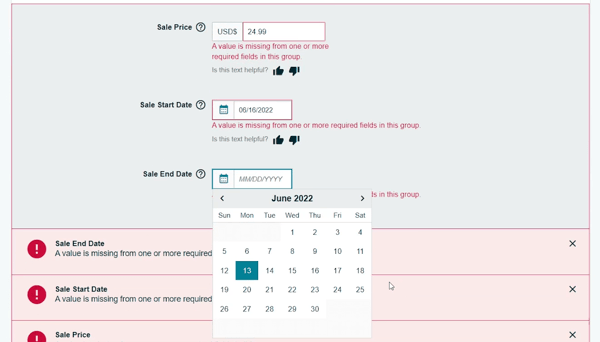 After you finished setting it up, just scroll down to the bottom and save your changes.
The price will be changed instantly on the dates that you have chosen.
So this is how you create a single item sale on Amazon Seller Central.
Please be advised that this setup is preferable if you are just clearing out your inventory.
If you want to know more about how to set up lightning deals, tune in for our upcoming tutorial videos on Amazon, Shopify, WooCommerce, and many more. See you soon at our next tutorial.
How to Start a Sale on Your Amazon Product Listing Summary
1. Log in to Amazon Seller Central
2. Acces Manage Inventory
3. Edit Listing
4. Set the Sale Price and the covered dates.
Watch the Full Video Here: